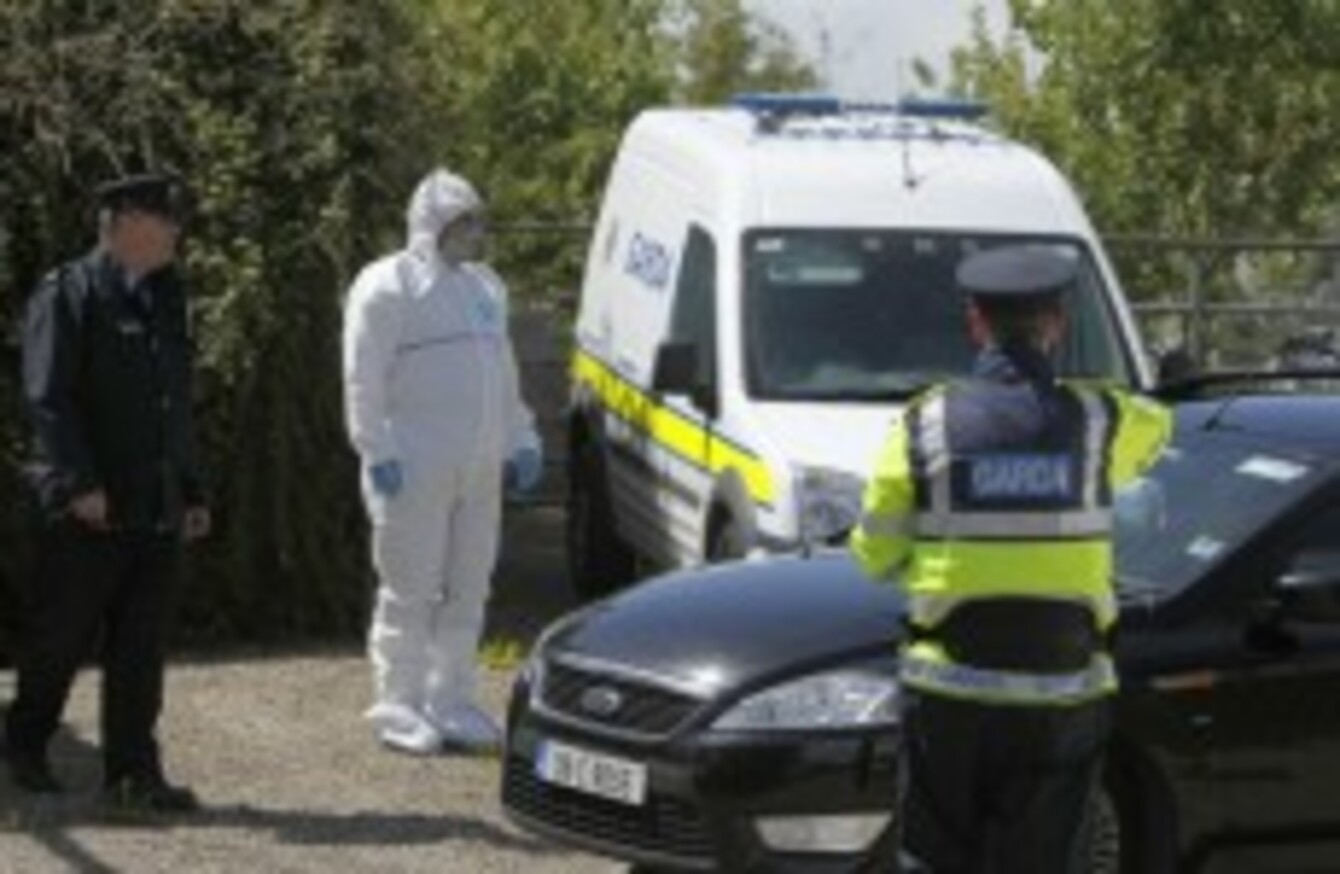 Gardaí at the scene yesterday.
Gardaí at the scene yesterday.
FURTHER TESTS ARE due to be carried out on the bodies of a couple found dead in an isolated farmhouse in Co Limerick.
Initial tests – conducted yesterday – were inconclusive. Further examinations will be carried out in the coming days, a garda spokesperson said.
Meanwhile, the house at Boolaglass near Askeaton remained sealed off this morning as tests continue at the scene.
The couple – 63-year-old Julia Holmes and her partner Thomas Ruttle, who was in his 50s – had not been seen for two months and their bodies were badly decomposed. Their remains were found yesterday.
Holmes had been wanted by the PSNI, having been charged with fraud in 2011.
Communities
Mayor of Limerick city and county Kevin Sheahan, speaking to local station Live 95, said the incident should provide a lesson for rural communities.
It indicated a "weakness in community connectivity," he said.
"It is something we should be on the alert about on a continuous basis, and we've a lesson learnt here," Sheahan said.
It's been reported gardaí were tipped off about the location of the bodies, after a robbery at the house overnight on Sunday.
Detectives are appealing for witnesses or anyone with information to contact them at Newcastle West Garda Station on 069 20650, the Garda Confidential Line on 1800 666111, or any Garda Station.