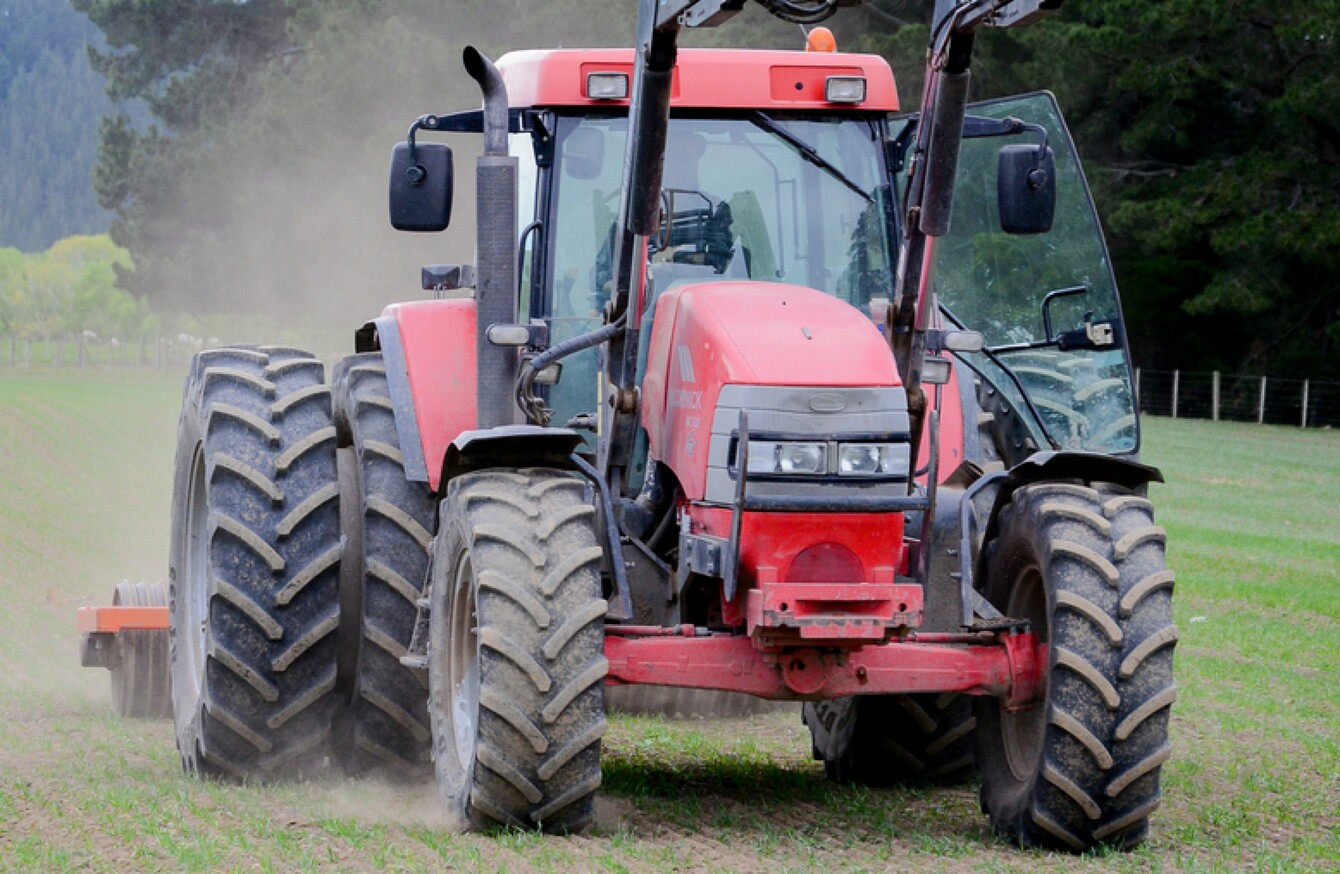 Image: Shutterstock
Image: Shutterstock
FARMERS ARE BEING urged to treat safety as a priority on farms after new research showed the extent to which some take risks on their farms
Farming is the occupation with the highest risk of fatality in Ireland with 138 people having been killed in farm accidents over the last seven years.
It means the fatality rate for farming is ten times higher than the average across other occupations.
In an effort to push for greater safety on farms, the ESRI has examined a survey of over 800 farmers that was carried to identify the most common risky practices they engage in.
It found one of most common dangerous problems for farmers is simply not having the help they need on the farm.
According to the survey,  the safety precaution farmers most commonly fail to take is 'getting help with big jobs'. In this case, 27% of farmers they routinely fail to get someone else to help when taking on a big job.
Not getting help was found to be strongly associated with both accidents and near misses involving the farmer, according to the research.
Another common risky practice is not using safety gear such as goggles, ear defenders, high-vis vests. About one in four farmers also say that they routinely do not use safety gear.
Other safety precautions that are less frequently ignored but are still a problem include failing to check if machinery is in good working order and restraining animals properly.
In terms of accidents, 12% of farmers say they had previously been personally involved in an accident while 27% had had a near miss.
Risk factors
The research also examined the common risks the circumstances of the farmers to see if there were any trends and to better focus the advice being handed out.
#Open journalism No news is bad news Support The Journal

Your contributions will help us continue to deliver the stories that are important to you

Support us now
The ESRI's report found that farmers with larger farms were more were more likely to work without safety gear but were less likely to work without help.
Work stress was not found to be a significant factor in whether farmers are more likely to engage in risky behaviour, nor was whether or not they had children.
The authors of the report have said that the report provides guidance for policy makers in how best to direct farm safety accidents. Getting help with difficult jobs and checking machinery are among the clearest areas for improvement.
"This research is important because it helps us to develop a deeper understanding of the mindset of farmers and why unsafe practices are occurring," according to the Health and Safety Authority's Martin O'Halloran.
"Once we understand what triggers risk taking on farms we can implement strategies that are appropriate, for the industry, and will bring about a sustained reduction in accidents."