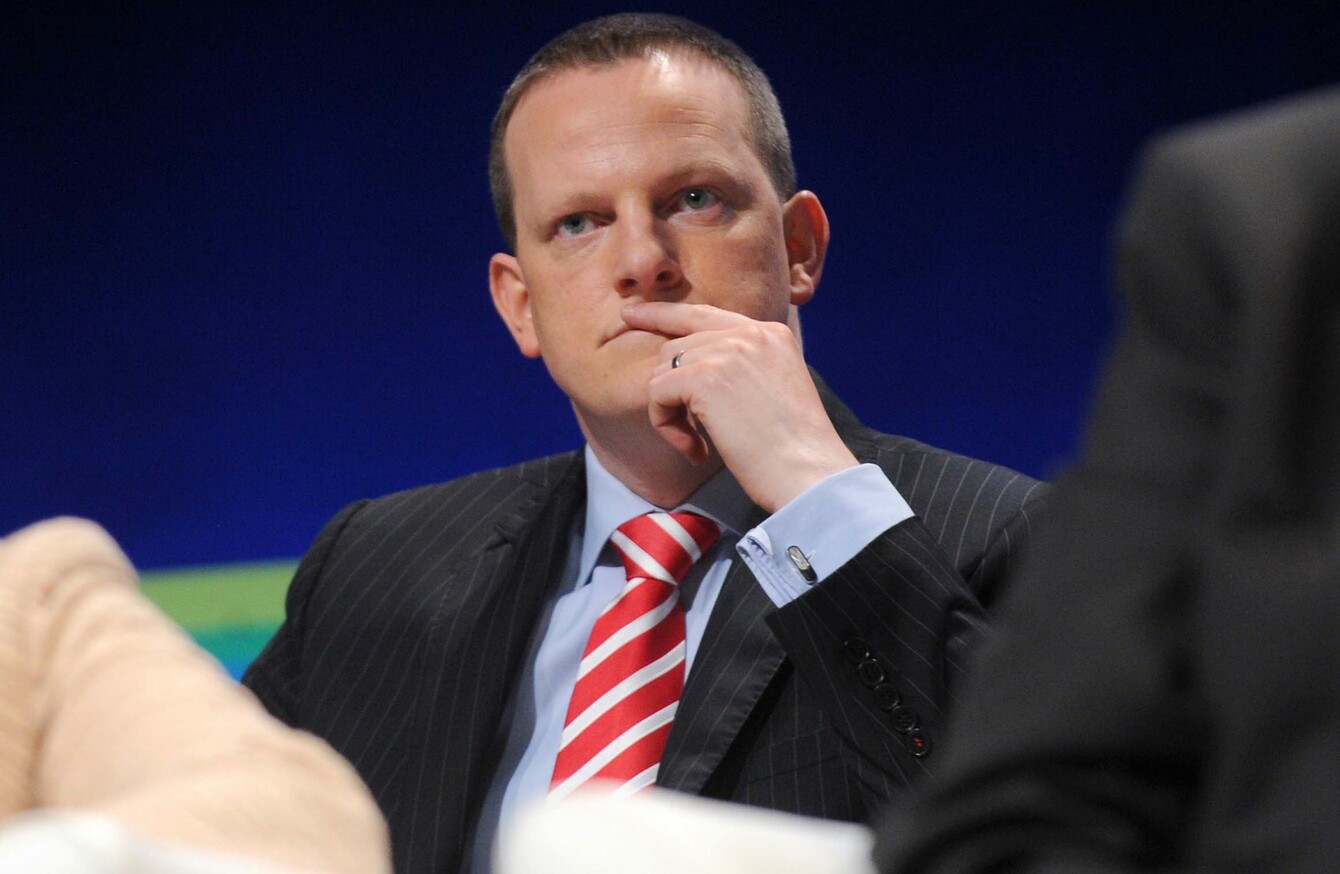 Image: Laura Hutton/Rollingnews.ie
Image: Laura Hutton/Rollingnews.ie
FINE GAEL TD Alan Farrell has said he feels vindicated after the Committee on Procedures found that he had not broken Dáil privilege when he called on two Sinn Féin TDs to make a statement about the 1983 murder of prison officer Brian Stack.
The incident occurred on 7 December, when Farrell called on TDs Dessie Ellis and Martin Ferris to make statements regarding Stack's murder.
Both men refuted that they had anything to do with the affair and accused Farrell of breaching Dáil privilege by naming them.
The Dáil Committee on Procedures held a vote yesterday to determine whether Farrell had done exactly that and determined that the Dublin Fingal TD had not broken Dáil privilege or defamed Ellis and Ferris.
In a statement this morning, Farrell said: "I am pleased with the decision by the Committee on Procedures which has vindicated my position regarding the comments I made on 7 December in the Dáil chamber.
This decision has reaffirmed the fact that the comments I made were in no way defamatory, and did not constitute an abuse of privilege, nor were they contextualised in such a manner.
What was said
In heated scenes in the Dáil following a statement by Gerry Adams TD, Farrell said that he wanted to raise a "point of order".
Ceann Comhairle Seán Ó Fearghaíl said that there was to be no "point of order at this stage" but allowed Farrell make a comment "very briefly".
The Fine Gael TD said:
I think it appropriate given that Deputy Adams has been afforded the opportunity to explain to the house his involvement and/or his discussions with individuals relating to this case, that the other individuals who are members of this house who he himself has named and which are already in the public domain, that deputies Ellis and Ferris be given an opportunity to address this house.
The Ceann Comhairle then cut him off and asked him to resume his seat before Dessie Ellis TD stood up to respond.
"I'm not going to have people put my name out there on something that I have nothing to do with," the Dublin North-West TD said.
I refute any allegations. For the information, the man in question claims to be a solicitor, I was actually in jail for the period. In Portlaoise and before that in America so you should check your facts. You're a disgrace.
Sinn Fein's Kerry TD Martin Ferris, the other man named by Farrell, then stood up to respond:
On the record of this house. In 2013 I met with gardaí at their request regarding the death of Brian Stack, I co-operated fully with them and I have nothing to answer for, and it's a disgrace what you have come in here naming. You should be ashamed of yourself.
Source: TheJournal.ie/YouTube