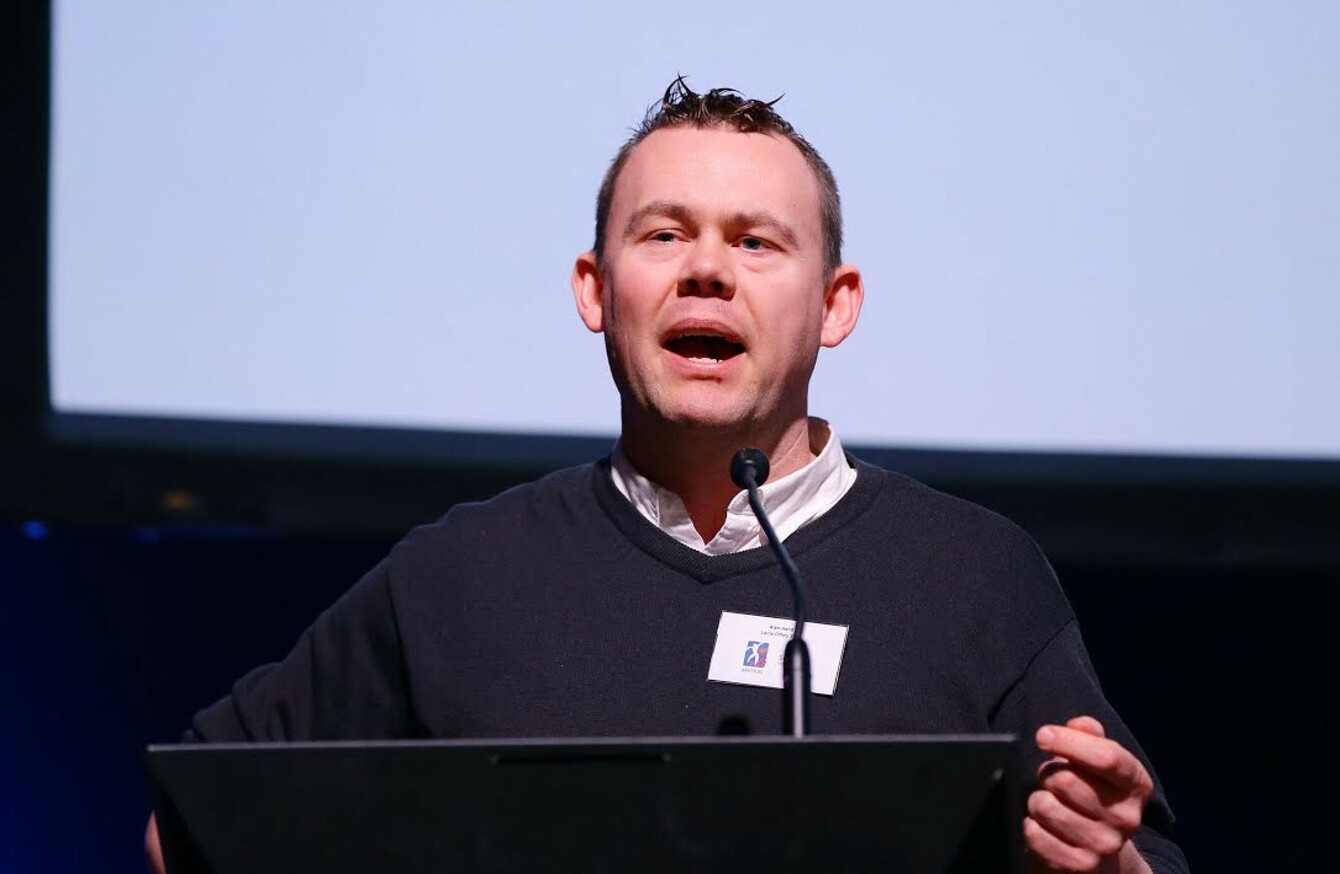 Image: Marc O'Sullivan
Image: Marc O'Sullivan
AS THOUSANDS OF Leaving Cert students across the country received their results today, one father and daughter did it at the same time.
Alan Hand returned to education to complete his leaving cert after becoming unemployed in 2013 due to the recession.
His daughter Siobhan, 18, was preparing for her leaving cert exams at the same time but Hand told TheJournal.ie that he deliberately avoided talking to her about it too much as he feels "teenagers are under enough pressure as it is."
Discussing the run up to the state exams, the 37-year-old added:
I didn't want to be saying, 'This is what I got, what did you get?' but there was friendly banter.
He said that his plan now is to work for a year and then apply for college, he's considering English and History in Maynooth.
Siobhan is currently travelling but was able to access her results online with the pair texting each other straight away. "She's very happy and is interested in doing journalism".
Hand returned to education through the Vocational Training Opportunities Scheme run by Laois and Offaly Education and Training Board. He said:
Adults are not taking their situations lying down, they are upskilling, getting new qualifications and preparing themselves for future employment.
"It is an extremely tough decision for young people at the age of 16 or 17 years old to decide what they would like to do with their future. Often teenagers slip through the net but, for those who missed the opportunity to access education the first time around, there are other options out there."
CEO of the National Adult Learning Organisation, AONTAS, Niamh O'Reilly said, "It's easy to forget that many adult learners are amongst those sitting the Leaving Cert each year and waiting nervously to get their results.
In Ireland, 21% of people aged 25 to 64 have never completed upper secondary-level education, so it's not surprising that a high number return to education to complete the Leaving Cert each year.
"For somebody who may have been out of formal education for a long time, or who has had negative educational experiences in the past, it is a huge step to return to learning and to participate in Leaving Cert exams."