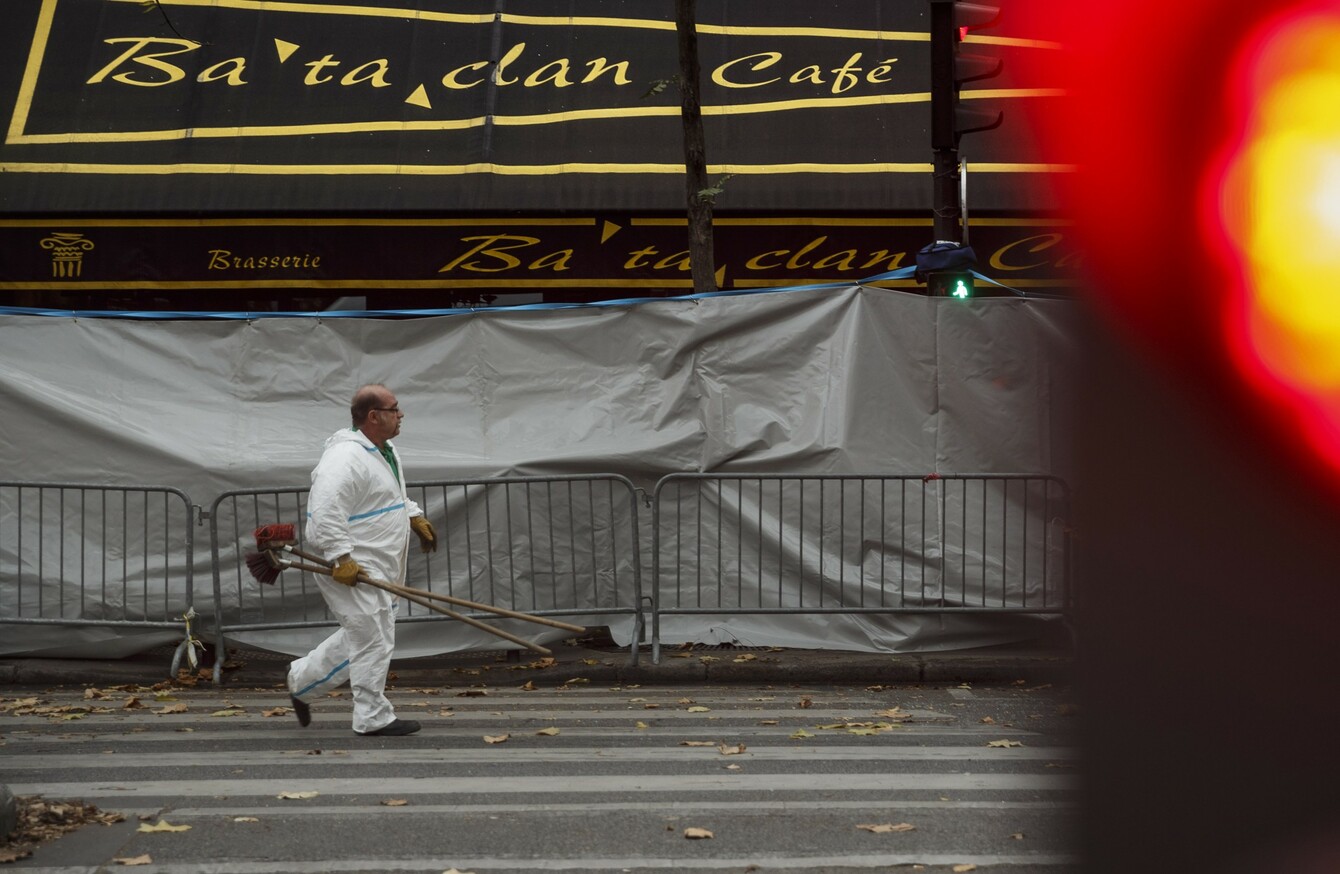 The Bataclan concert hall, scene of the worst carnage in Friday's terrorist attacks.
Image: Associated Press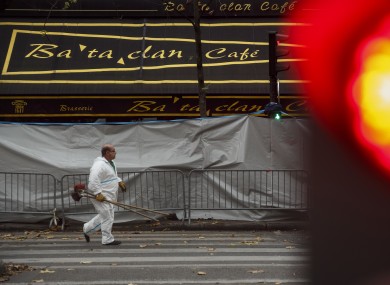 The Bataclan concert hall, scene of the worst carnage in Friday's terrorist attacks.
Image: Associated Press
MOHAMED AMINOUR – A 67-year-old French Algerian – travelled to Isis-controlled territory in Syria last year to try and bring his son home, but was unsuccessful.
His son, Samy Aminour, had joined Islamic State.
It was confirmed this week that he was one of the attackers at the Bataclan theatre last Friday. The 28-year-old wore a suicide vest and blew himself up as police closed in on the venue.
Mohamed – a clothes-seller in Seine Saint Denis to the north of Paris - spoke to Le Monde newspaper in December of last year about his efforts to bring his jihadist son home.
In the interview, the father explained how the journey had taken three months in temperatures of 50 degrees, and had nearly broken him.
'Seriously organised' 
He had never lost contact with his son (whose name was given as 'Khader' in the original article) but had underestimated the hold Islamic State had over its recruits.
His worst fear was that his son may have been killed by the forces of Syrian president Bashar al-Assad. He also knew that if Samy did return home, he could face conviction in the French courts – so the plan was to convince him to leave Syria and start his life over in North Africa.
According to the article, Mohamed didn't tell his son he was coming:
"It wasn't until he reached Gaziantep, near the Turkish border with Syria, that he contacted him. The young man cut him off, in suspicion – 'You're not planning anything, are you?' – but then put his father in touch with some smugglers."
Mohamed explained:
These Islamic State guys are seriously organised. They only use SIM cards once. You can never phone them again.
A week later, he arrived on a bus full of "men, women and children from Russia, Europe, and North Africa".
They crossed a minefield in the middle of the desert, and around 80km north-east of Aleppo, in Manbij, saw the black flag of Isis flying for the first time.
"That was the first checkpoint manned by a guy with a Kalashnikov rifle. My travelling companions burst into applause," Mohamed said.
Brand-new jihadists were greeted by a crowd of bearded men chanting 'Allahu Akbar!'
Cold reunion
The following day, he finally got to see his son. This was in late June 2014.
Said Mohamed:
"He was with another guy, who never allowed us to be alone. It was a very cold reunion. He never took me to where he was staying, wouldn't tell me how he got hurt, or whether he had been fighting."
Mohamed was, he told Le Monde, devastated by his son's coldness. As he talked to Samy's fellow fighters, trying to understand his demeanor, they showed him videos of them being tortured by Syrian soldiers.
"One of my son's colleagues showed me videos where they themselves executed people at point-blank range. I saw horrible images. I was saturated in it."
Having failed to convince his son to return to France with him, Mohamed travelled back across the border to Turkey.
He got a flight back to northern Europe without being stopped by authorities.
Mohammed told the paper that despite Western air strikes on Isis strongholds, Samy's mother still wanted to go back to Syria with him.
"Maybe she could convince him."
Translation by Dan MacGuill.