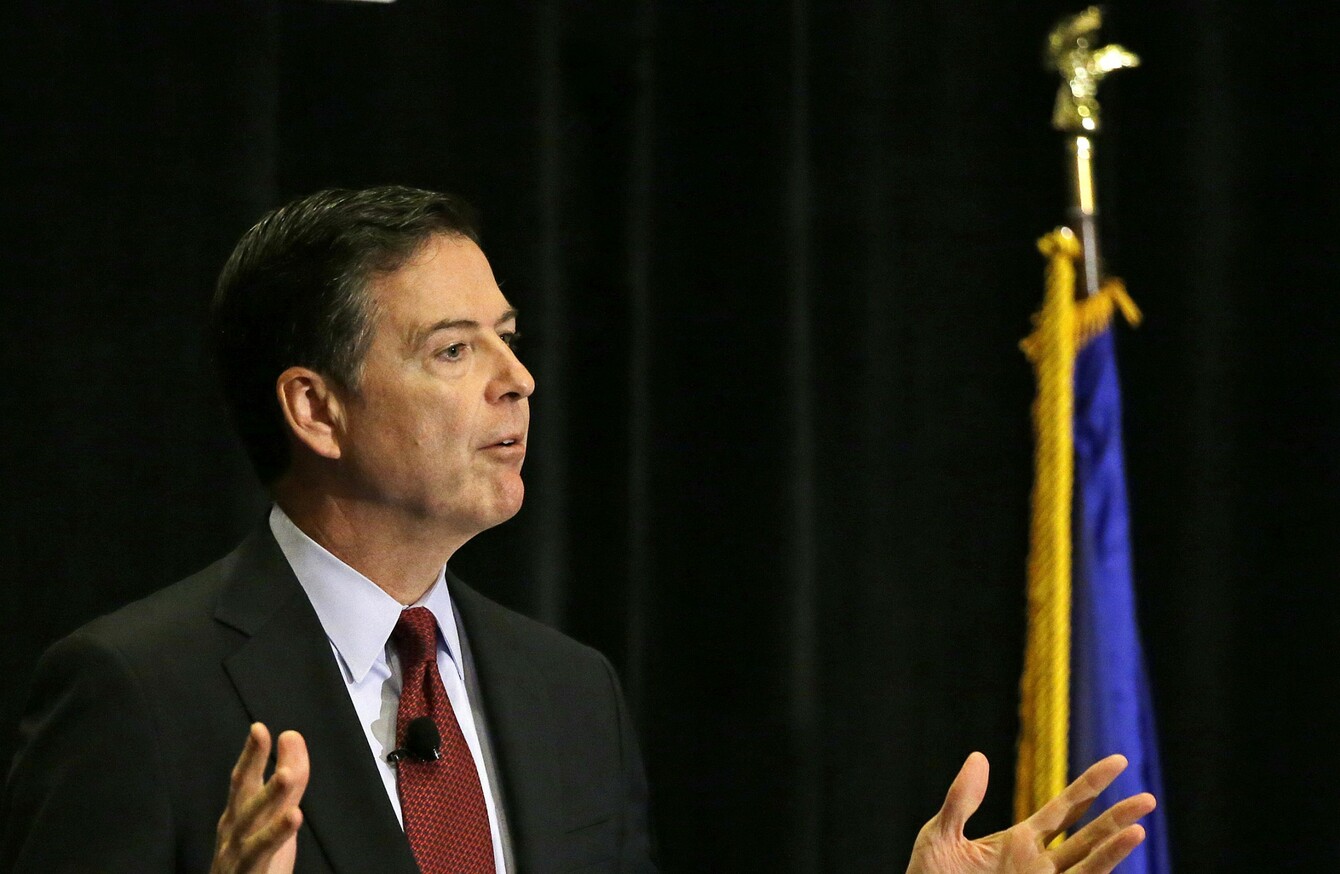 FIB Director James Comey.
Image: AP Photo/Eric Risberg
FIB Director James Comey.
Image: AP Photo/Eric Risberg
THE HEAD OF the FBI has encouraged people to cover up their webcams to prevent them from being spied on.
In an interview, James Comey was asked about whether he still covers his webcam with a piece of tape, to which he said he still gets mocked for.
"I get mocked for a lot of things. [I was] much mocked for that but I hope people lock their cars… lock your doors at night… it's not crazy that the FBI director cares about personal security as well," he said. "I think people ought to take responsibility for their own safety and security and there are some sensible things you ought to be doing". 
If you go into any government office, we all have our little camera things that sit on top of the screen, we all have a little lid that closes down on them. You do that so people who don't have authority don't look at you. I think that's a good thing.
Comey was criticised a few months ago when he originally revealed he covered his laptop camera. His comments came shortly after the FBI launched a legal battle against Apple so it could gain access to the iPhone data of one of the San Bernardino shooters.
At the time, Apple CEO Tim Cook said the case was "about much more than a single phone or a single investigation… at stake is the data security of hundreds of millions of law-abiding people, and setting a dangerous precedent that threatens everyone's civil liberties."
Comey originally mentioned he covered up his webcam as part of an answer regarding the need for the public to keep an eye on how the government uses its surveillance powers, saying he did it because he "saw somebody smarter than I am had a piece of tape over their camera."