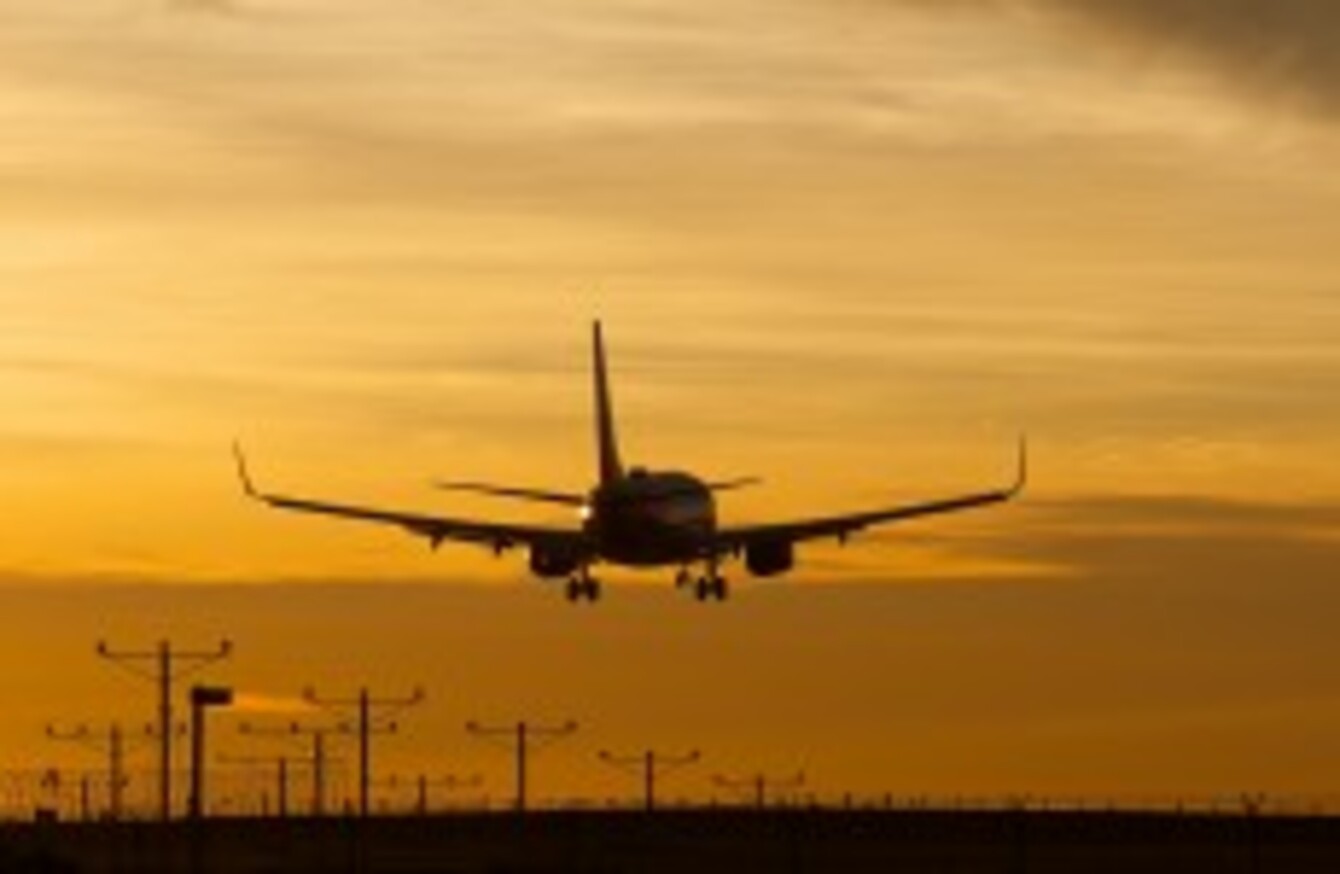 Image: Shutterstock/Jerome Kundrotas
Image: Shutterstock/Jerome Kundrotas
IT'S A NERVOUS time to be flying for one and all.
The last year has seen an unprecedented amount of horrific airplane tragedies, with very different reasons for every one. Last month's Germanwings crash in the French Alps was particularly needless. There's a lot to be worried about.
So a warning by the FBI and Transportation Security Administration (TSA) to American airlines that they are in danger of having their planes hijacked via their own onboard Wi-Fi is enough to raise the hairs on the back of your neck.
The alert was issued in the wake of recent media claims that such hacking is possible via either onboard Wi-Fi or In-Flight Entertainment (IFE) systems.
"Although the media claims remain theoretical and unproven, the media publicity associated with these statements may encourage actors to use the described intrusion methods," reads the warning alert, which was published as a private industry notification via the FBI's own InfraGard site according to Wired.com.
Attempting to gain unauthorized access to the onboard networks of a commercial aircraft violates federal law.
The signs that airplane crews are told to watch out for are:
Travelers connecting unknown cables to the IFE system or unusual parts of an airplane seat
Evidence that IFE systems have been tampered with, or network connection ports have been forced
Suspicious signals, including social media messages, with threatening references to any form of onboard network system or air traffic control
Activity suggesting network scanning or intrusion attempts on board any aircraft should be reported and analysed further
The alert comes one week after American tech expert Chris Roberts sent a would-be-humorous tweet from on board a flight suggesting he might hack into the system that controlled the plane's oxygen masks.
Roberts, an expert in the technological weaknesses of security systems, has been outspoken in recent times regarding the vulnerability of cockpit controls to this manner of hack.  He claims that he has on more than one occasion been able to monitor flight, navigation and engine-performance readouts from his passenger seat.
#Open journalism No news is bad news Support The Journal

Your contributions will help us continue to deliver the stories that are important to you

Support us now
He was subsequently detained by the FBI after his four-hour flight landed in New York.
Inflight Wi-Fi is a relatively new phenomenon, but it's one that is catching on to a huge extent as airlines listen to their passengers demanding first class internet connections for when they're cruising at 38,000 feet.
A full list of airlines that offer Wi-Fi (either for free or by subscription) can be found here. And yes, both Aer Lingus and Ryanair are on the list.