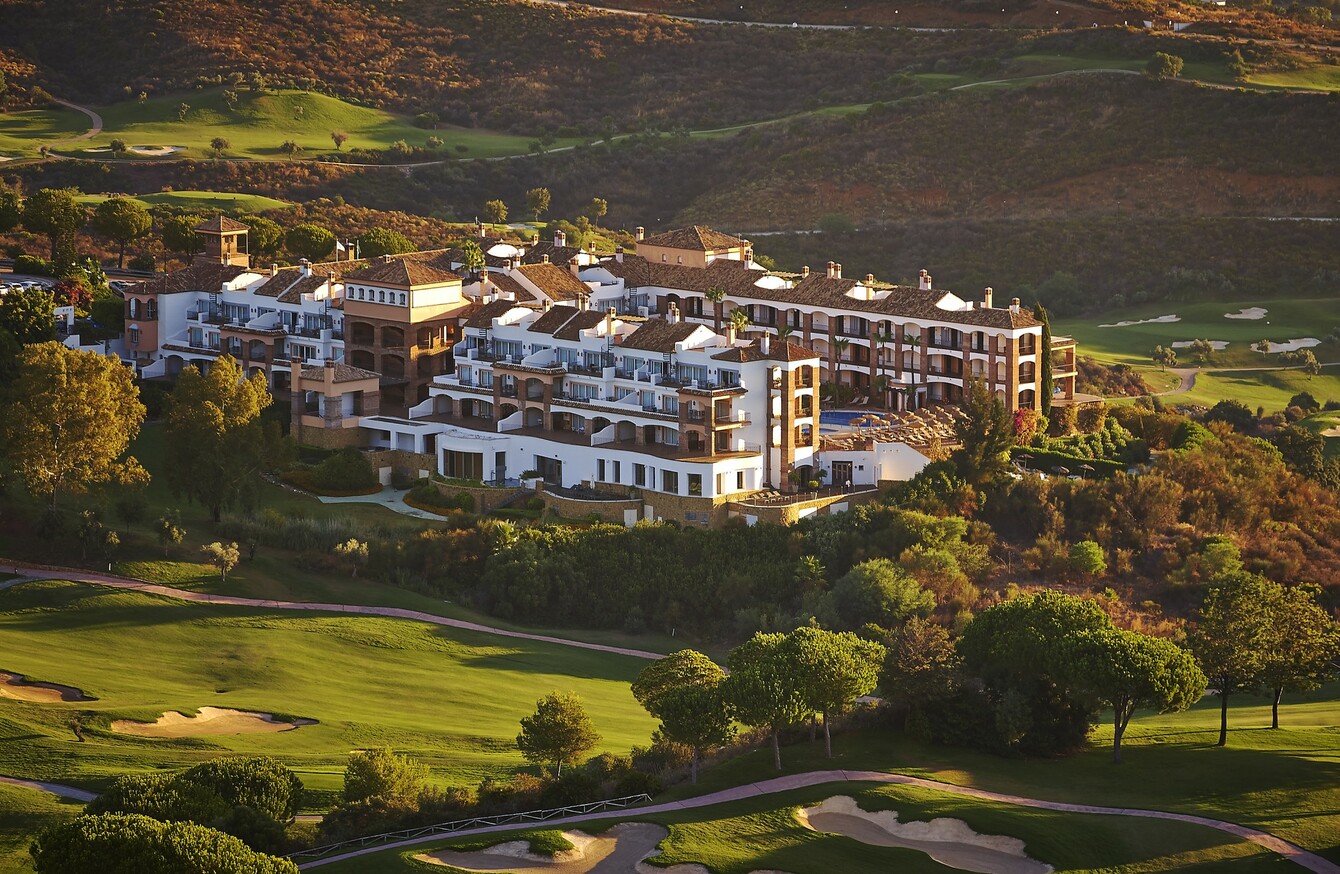 La Cala resort in Spain
La Cala resort in Spain
THE PROPERTY GROUP owned by  Farmers Business Developments (FBD) expects buyers from the UK, Scandinavia and Belgium to snap up most of the properties it plans to build at a resort in Spain.
FBD Property and Leisure Limited is set to build 55 townhouses and 48 apartments at the La Cala resort in southern Spain in what will be a €40 million venture.
The move is part of a joint venture with Taylor Wimpey Spain, the Spanish subsidiary of British-based FTSE 100 company Taylor Wimpey.
Work on the project will start this month. FBD Property said the first units will be handed over in 2017, adding that sales of the units will be launched soon.
Second development
The huge development is the second joint venture between the two companies at the La Cala Resort. In 2014 work began on the construction of 60 apartments valued at a combined total of €20 million.
So far, 55 of the units have been sold generating €17.9 million. FBD Property says it expects to €12 million from the sale of the two developments at the Spanish resort.
A spokeswoman for FBD Property said the firm expects many of the buyers will be from the UK, adding: "The strongest markets for Spanish property at the moment are the UK, Scandinavia and Belgium (so) the new developments would be mainly targeted at them."
La Cala Resort is the biggest golf resort in Spain with three courses and an executive par-three course. It hosts 448 apartments, townhouses and villas. The 107-bedroom hotel located at the resort also has a spa and soccer facilities.
There is plenty more scope for development of the site as FBD has planning permission to build 340 apartments, 593 townhouses and 112 villas. It also has permission to develop 139 bedrooms at the hotel.
FBD Property chief executive David Kelly says there is "significant momentum building" in the Spanish hotel and residential property sectors.
He pointed out that investment in Spanish property rose from €4.9 billion in 2013 to €17.8 billion in 2014 while visitor numbers are also up strongly which he said makes Spain a very attractive proposition for investors.
FBD Property is entirely owned by Farmers Business Developments Plc after it acquired FBD Holdings' 50% share in October.