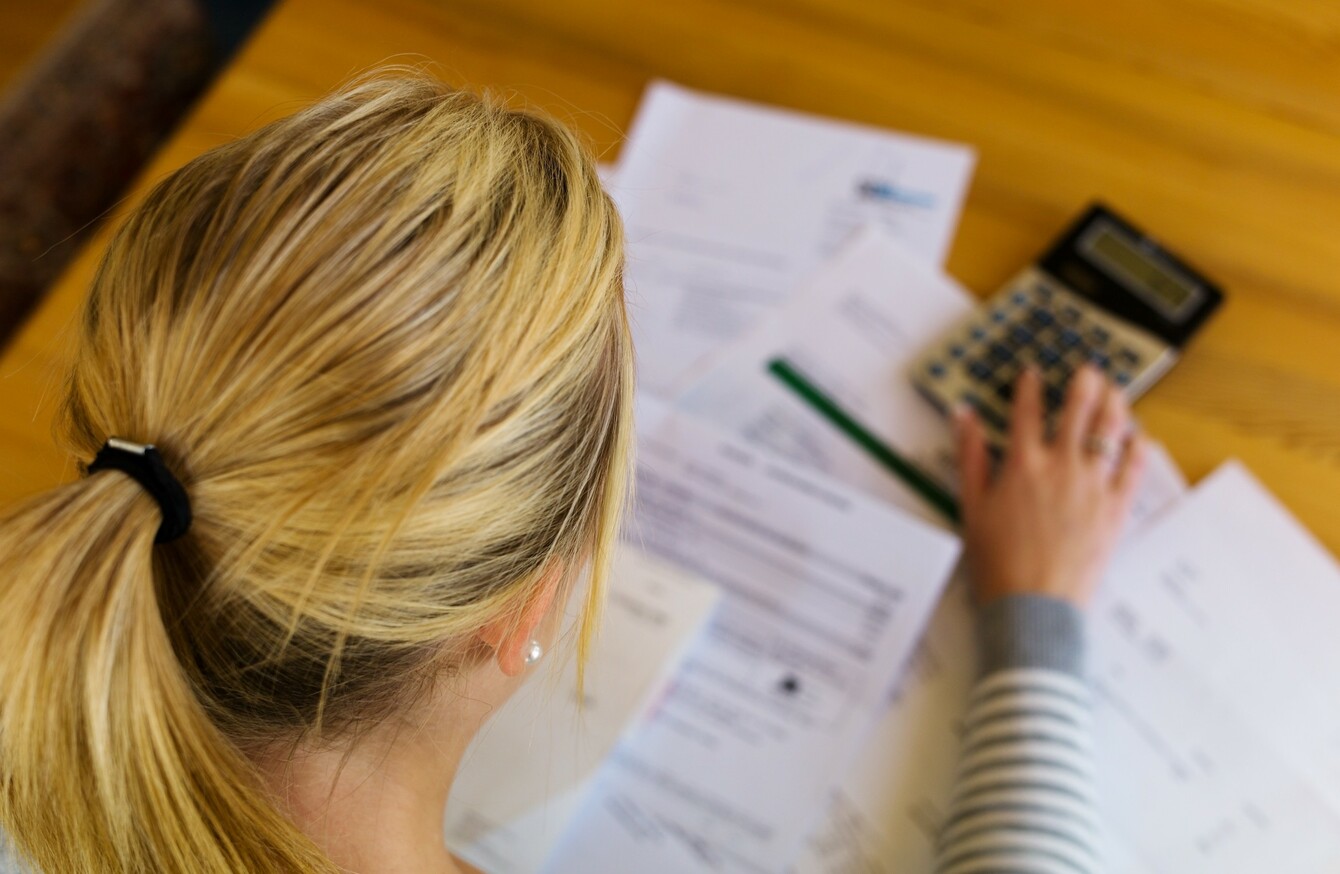 Image: Shutterstock/Lisa S.
Image: Shutterstock/Lisa S.
Updated: 10.25am
ANXIETY, DEPRESSION and suicidal thoughts – these are the struggles facing an increasing number of people in mortgage and rent arrears, according to national charity Console.
The suicide prevention service said its free helpline has seen a rise in "harrowing" calls linked to home repossessions and evictions over the last six months.
"People tell us they can't sleep at night – they are having panic attacks and don't want to wake up in the morning for fear of the dreaded letter coming in through the post," Console CEO Paul Kelly said.
"There is no doubt that the housing crisis is having a detrimental impact on people's self worth and on their mental health and wellbeing.
"We are receiving what I can only describe as harrowing calls from distraught people who have lost their homes, are living in hotels.
"Their children are travelling for hours every morning to school, they have no facilities to cook, their family life is uncertain from day to day, and many say that they simply can't take anymore.
Many callers struggling to cope are men "for whom the concept of picking up the phone to talk to a suicide prevention helpline is often the ultimate sign of failure", he said.
"We are finding that they are mainly ringing because there is a huge strain on the relationship, and in many cases, alcohol has been used in the early stages of dealing with the spiralling depression.
"The calls are very human – about rows, pressure, and living in fear. They are talking to us about caused by the financial pressure of the ticking time bombs arriving through the post."
All walks of life
Kelly said the charity was seeing the human cost of the housing crisis coming through in a surge of callers concerned about home repossessions, mortgage arrears and rising rents.
"Unfortunately, in many cases we are now dealing with the aftermath and providing bereavement counselling in our centres nationwide to families after a person has taken their own life," he said.
"Our professional staff are trained to identify high-risk cases where there is suicide ideation, and we are seeing ever-increasing amounts of people in pre- or post-repossession crisis at high risk of taking their own lives.
"We are dealing with calls from people from all walks of life, who have been unexpectedly thrown into a financial black hole that they can't find a way out of," he added.
Console offers counselling services and 24-hour helpline support to people in crisis and those bereaved by suicide.
The charity has full-time counselling centres in Dublin, Limerick, Cork, Wexford, Galway, Kerry, Kildare, Athlone, Mayo and London.
It also offers liaison services in counties Donegal, Sligo, Leitrim, Tipperary and Clare.
Helplines:
Console – 1800 247 247
Samaritans – 116 123
Aware – 1890 303 302
Pieta House – 01 601 0000
Teen-Line Ireland – 1800 833 634
Childline – 1800 66 66 66 (for under 18s)
turn2me.org – online counselling