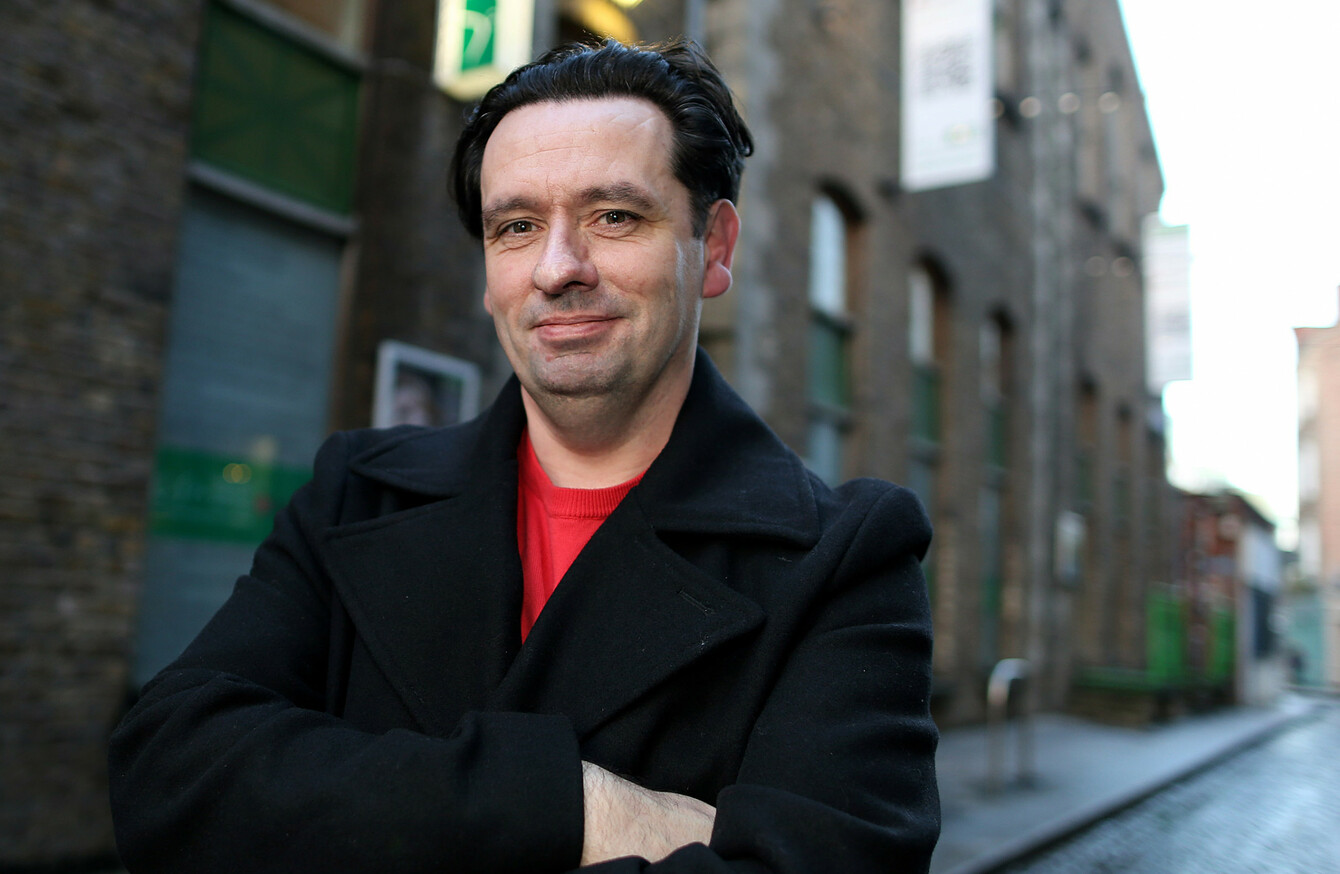 Donal Courtney
Image: The Gaiety School of Acting/Julien Behal, Maxwell Photography
Donal Courtney
Image: The Gaiety School of Acting/Julien Behal, Maxwell Photography
DRY MOUTH, SWEATY hands, shortness of breath, increased heart rate.
These are some of the things many people experience when they speak in public. Even if you're a seasoned performer, the thought of it can be daunting.
"It's not as straightforward as saying a person is an extrovert or an introvert – anyone can improve their skills," Donal Courtney says.
Courtney gives public speaking and acting workshops and says "people from all walks of life" seek help – be it for work or a general confidence boost. He says people often come to him seeking advice ahead of a work presentation or interview.
"One of the most common fears is just getting up and speaking." Courtney says, when speaking in public, many people have a heightened awareness of themselves and may suffer from loss of breath or dry mouth.
"They can be very conscious of what they sound like, their voice may start to shake or quiver. They also have a strong sense of physicality – they may notice they fidget a lot, for example.
They're also conscious of body language and afraid about how they'll come across, people can be very self-conscious of how they look.
Another common symptom is an amygdala hijack (or emotional hijack) – where people become overwhelmed by the situation.
In order to help people improve, Courtney says he attempts to get to the bottom of their fear – is it just general nerves or is there something deeper at play?
Science of Confidence 
The science behind why so many people fear public speaking is something Courtney will explore at a Science Week workshop called the Science of Confidence.
Courtney says individuals who are looking for help to build confidence in a more general sense bring "a different energy completely than someone looking for help with a specific project".
The hardest thing is walking in the door, the fact you've come in to give it a go is a big step. Once you do that, and once you're looking at it as an issue, you will start making progress.
"I know it's very easy for me to say to someone, 'Come on and give it a go' … but you really won't improve unless you get stuck in and get involved."
#Open journalism No news is bad news Support The Journal

Your contributions will help us continue to deliver the stories that are important to you

Support us now
The workshop will also give people practical advice and techniques they can practice at home.
One-man show 
Courtney recently finished a run of his one-may show God Has No Country at the Smock Alley Theatre in Dublin.
Years of experience have made him more comfortable with being on stage, but he says he still gets nervous before a performance.
There's always a level of nervousness and anxiety around it, it's about how you handle that and channel it.
"I'm more self-assured but I still get nervous and anything can throw you, like a new venue or different circumstances. I still have to work on my skills, I never take it for granted," he says.
The Science of Confidence seminar is taking place at the Gaiety School of Acting in Temple Bar, Dublin, as part of Science Week 2017. More information on the event, which is happening on 19 November, can be read here.