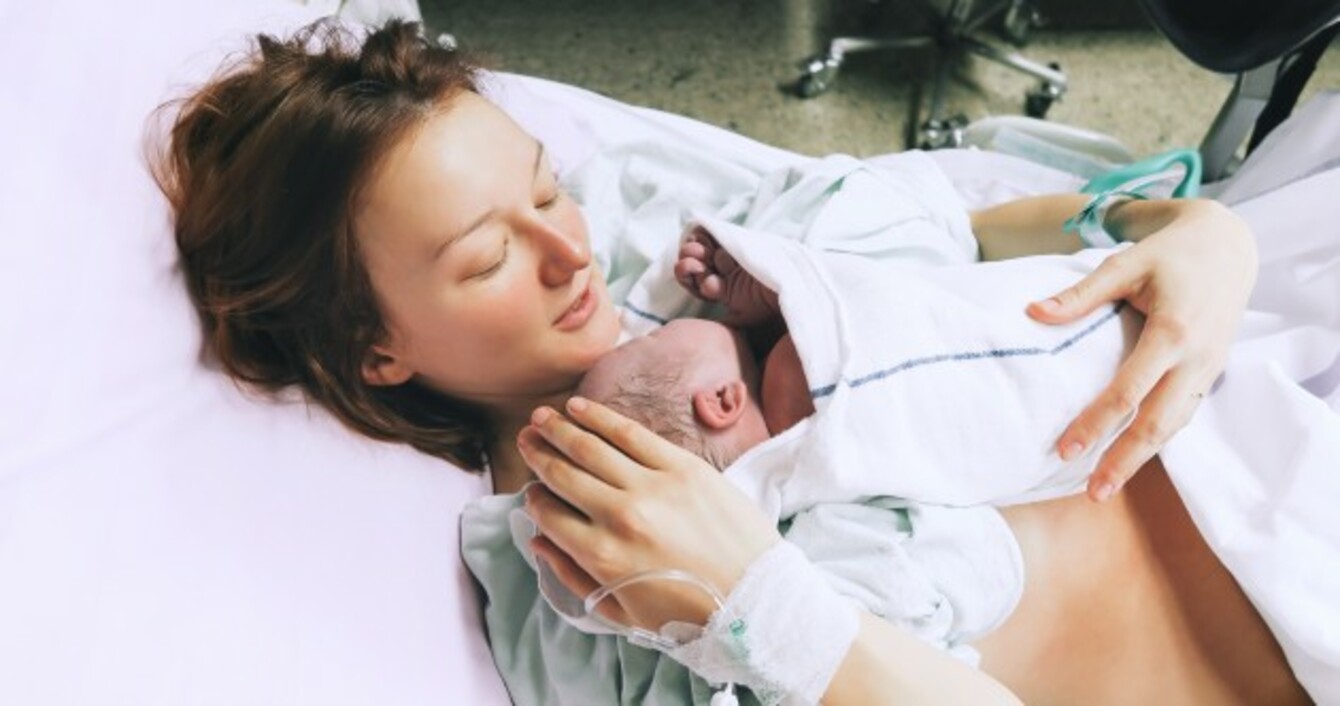 Image: Shutterstock/Natalia Deriabina
Image: Shutterstock/Natalia Deriabina
I RECALL THE exact moment I felt like a parent for the first time. Some might say it should have been when my daughter was put in my arms, but in fact, the first time I fully realised I was a parent was about five years after that.
I was bumbling around the local shop, trying to get the bits for dinner, when I heard 'Oh, look, it's Lara's mum!' I felt an immediate surge of confusion: 'Why are these kids looking at me, do I know them?' Then the realisation came crashing down. 'Aaaah, I'm Lara's mum,' I thought, and suddenly I could vividly picture myself as a five-year-old, saying hi to my friends' mums and watching them stare blankly back. They always looked really tired and confused. Now I know why.
Was it normal to only really feel like a parent five years after having your first child? Especially when you already have a second child? I asked some fellow parents what point did properly felt like a mum or a dad. The results are refreshingly mixed.
She stopped once she heard my voice: That's an easy one. It was a few minutes after she was born. She had been crying, and crying and then she stopped once she heard my voice and turned her head towards me. The nurse said 'she knows daddy's voice!' She knew me. That felt pretty amazing.
- Mark
I still feel like a babysitter: Is it bad to say I still don't 100% feel like a parent? I love them, and everything, but a part of me still believes that I've just been babysitting for a really long time and their actual parents are due to collect them any minute now. Any minute now. They owe me a FORTUNE, whoever they are.
- Emer
We realised things were getting serious: To be honest, the first time I felt like a proper parent was at my son's parent teacher meeting, when we realised things were getting serious, educationally speaking, in comparison to the attention I had paid to such stuff up to that point. That was only last year when Calum was seven!
- Steffers
Directly after the two days of no sleep: When the nurse said 'Mum will need to feed baby every three to four hours if you're bottle feeding and to to three hours if you're breastfeeding', you know, directly after the two days of no sleep, the pushing, the stitches! Sure, it takes about an hour to feed them and burp them as it is. Man, parents are amazing.
- Dearbhla
Your life literally turns to sh*t: I suppose the overwhelming feeling of achievement getting wind out of the newborn without there being a follow up spew was the first indication I was a parent. Also, when my second question when I got through the door every day was always 'Did he do a poo?' Your life literally turns to sh*t! But in a good way, if that makes sense.
- Donal
It's really hard for women without mothers to cope: I didn't really feel like a mum until my own mother died. I think it's really hard for women without mothers to cope with their first birth and then a newborn. Hats off to the mums who have.
- Mary
The reality of the situation started seeping in: After hours and hours of labour, then pushing, and then a nasty haemorrhage, I remember thinking, 'Gosh, thank God that's over,' and planning a long snooze. The reality of the situation started seeping in that night when Kate was looking to be fed on the hour every hour. There's been no let up since! But I've since had two more kids, so take from that what you will.
- Shannon
I'm still mourning spontaneity: It hit when I realised everything had to be scheduled. Everything needs scheduling: feeds, naps, nappy changes, showers, dinners, sex. I'm still mourning spontaneity, but it's not forever.
- Ciara
Parenting is all about negotiation: I feel especially like a parent when I've noticed our willingness to watch a show like Peppa Pig for an eternity because we literally don't have the energy to negotiate an alternative. And we're OK with that. Peppa is very nuanced, as kids' cartoons go.
- Steven
I felt it the first time we held each others' gaze. There was a load of other babies in the ward screaming, and we were just silently looking at each other. Then he tooted. I laughed. It was perfect. He's mine, and I'm his mum. I've never felt so lucky. Or tired.
- Margaret 
See? It is OK to poke your head into your kids' room before you go to bed, look at them lying there, and think "Look how big you're getting. I can't believe I've stuck it out this long!" That's normal, because parenting is probably the hardest yet most rewarding thing you'll ever do.