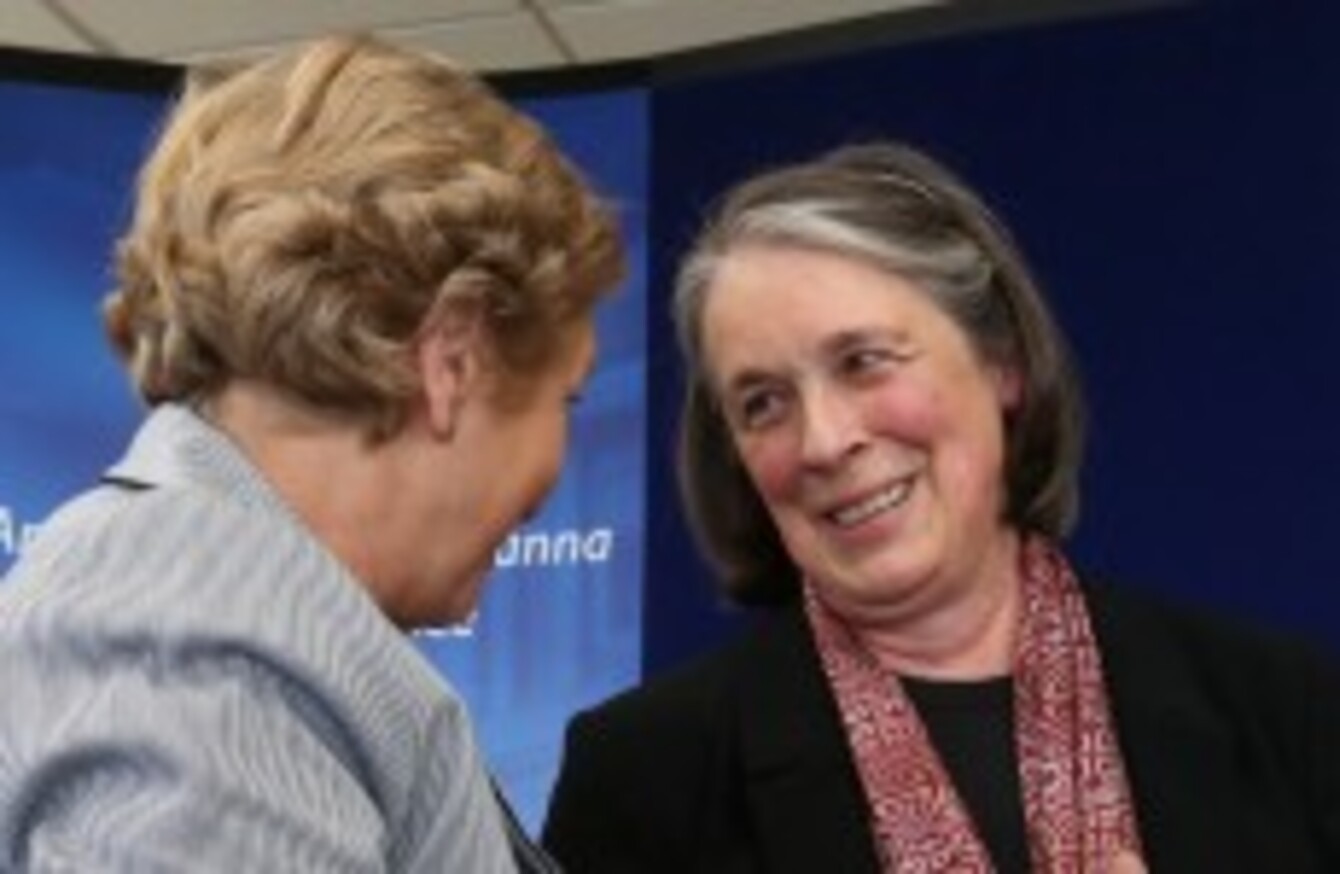 Chief Justice Susan Denham (right) with Minister for Justice Frances Fitzgerald
Image: Sam Boal/Photocall Ireland
Chief Justice Susan Denham (right) with Minister for Justice Frances Fitzgerald
Image: Sam Boal/Photocall Ireland
THE NUMBER OF female judges in Ireland has hit a record high, making up exactly one third of the judiciary.
New figures from the Courts Service show that there are 53 women serving as judges in Ireland's courts compared to 108 men, for a total of 33%.
The number of female judges has almost tripled in the past two decades. Just 13% of judges were women as recently as 1996.
The shift can be seen most clearly in the Circuit Court, where there is almost gender parity with 48% of the judges female.
Both the High Court (23%) and the newly-formed Court of Appeal (22%) have just over fifth of its membership made up of female judges.
Thirty per cent of judges in the District Court, which has the highest number of judges of any of the court jurisdictions, are female.
The figures were released by the Courts Service following the appointment of a number of women as judges yesterday.
There has been a marked increase in the number of women in key positions throughout the judiciary, including the courts. The Minister for Justice, Attorney General, Chief Justice of the Supreme Court, Garda Commissioner, Director of Public Prosecutions, Chief State Solicitor, and head of the Policing Authority are all women.