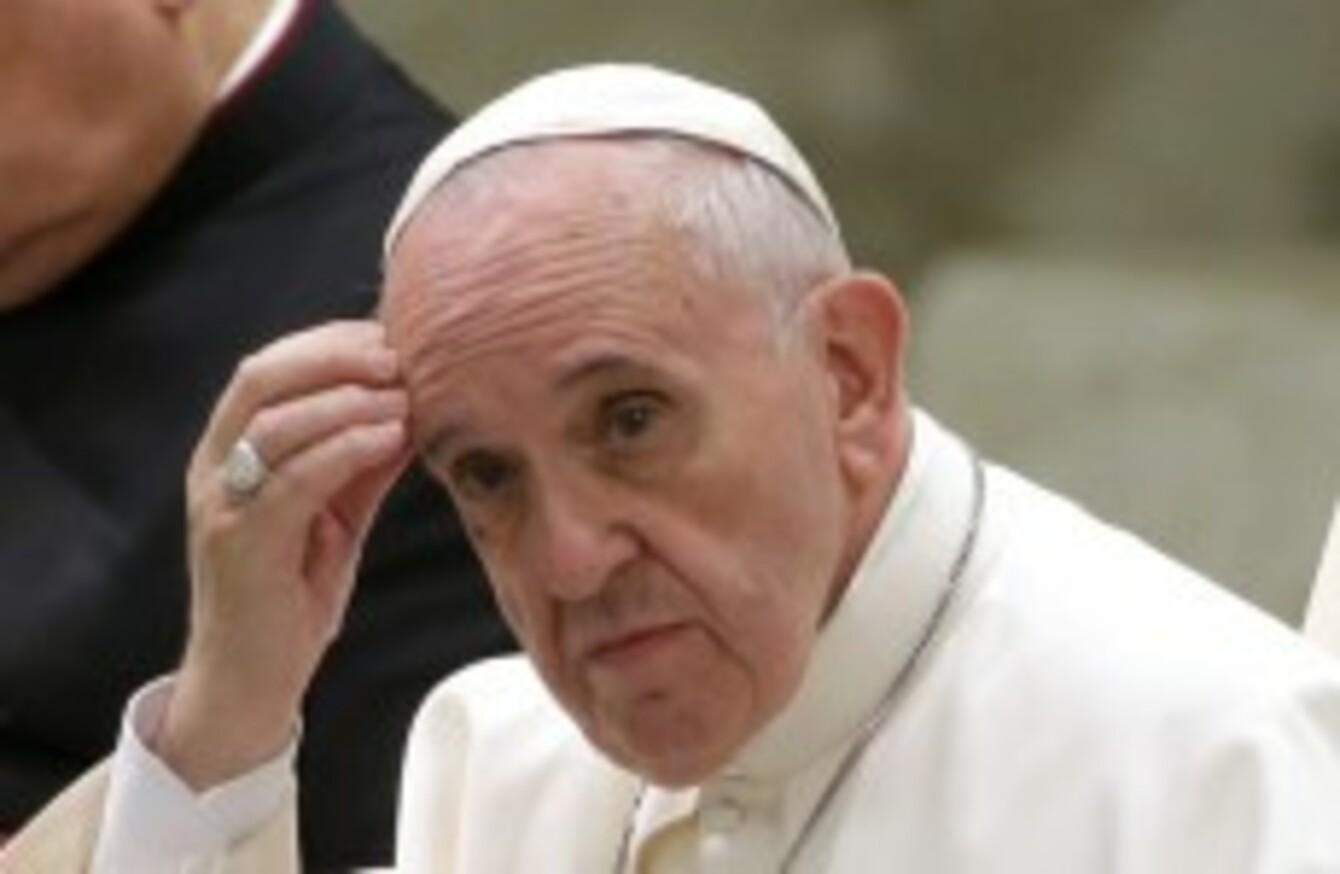 The group face the wrath of the Vatican for their stance
Image: Associated Press
The group face the wrath of the Vatican for their stance
Image: Associated Press
A GROUP OF outspoken Irish priests have launched a campaign to bring female clergy members to the Catholic church.
The 12-man collective has called for an end to the "systemic oppression of women" within the organisation and are demanding discussion on the inclusion of women in all facets of ministry, including priesthood.
Speaking about the decision to exclude women from the priesthood, the group said:
We are aware that there are many women who are deeply hurt and saddened by this teaching. We also believe that the example given by the Church in discriminating against women encourages and reinforces abuse and violence against women in many cultures and societies.
"Survey after survey indicates that a great many people are in favour of full equality for women in the Church," it added.
The group now faces the wrath of the Vatican which issued a ruling in 1994 banning any further the discussion regarding the issue of female priests by members of the clergy.
"Pope Francis has said that Pope John Paul II had reflected at length on this matter, had declared that women could never be priests and that, therefore, no further discussion on the ordination of women to ministry is possible," the priests said.
The signatories said they believe the situation is very damaging as it alienates both women and men from the Church "because they are scandalised by the unwillingness of Church leaders to open the debate ".
Speaking about the move, Fr Brian D'Arcy said: "I see don't any reason why we shouldn't have women ordained within the church.
"There may be a theological reason for it but if there is then nobody has ever explained it to me.
"We need to have a broad discussion about everybody's role within the church and move away from a clergy dominated church and instead to a church of the people."
 Separately, Archbishop Diarmuid Martin of Dublin yesterday hit out at those who adopt a judgemental and self-righteous stance on communion for "difficult cases and wounded families".
In a homily, the archbishop stressed that rather than a language of condemnation, Pope Francis had stressed the language of mercy and strongly criticised those in the Church who had "closed hearts which frequently hide even behind the Church's teachings or good intentions".