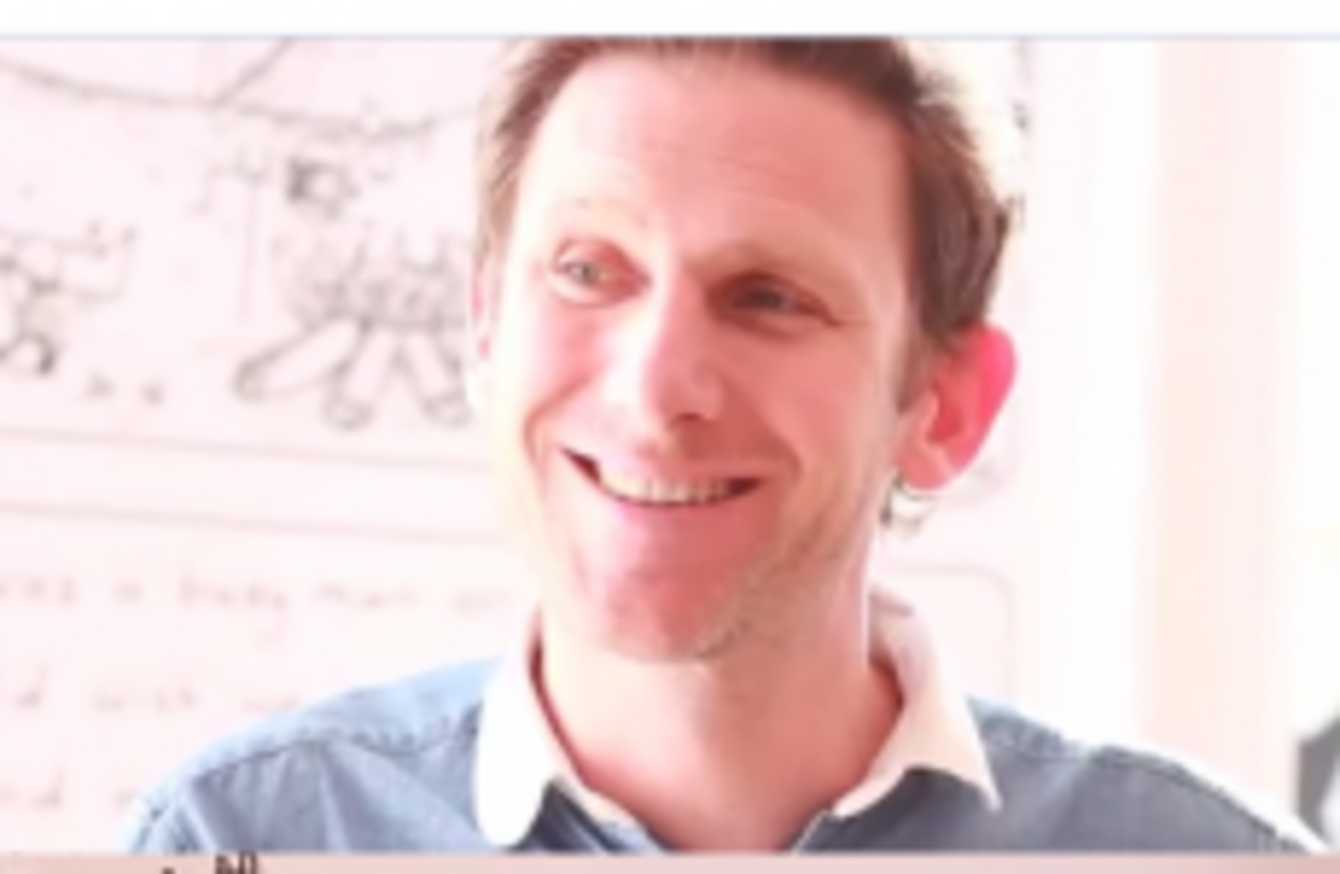 IT'S NOT WHOLLY different from how a seven-year-old might draw but with a very dark sense of humour maybe…
This is Fergal McCarthy, artist and teacher, who has put on a particularly lovely exhibition at the Little Museum of Dublin about the real history of the Battle of Clontarf.
His illustrations show how one of the seminal moments in our history 1,000 years ago is a lot more complicated than that version we learned in class.
As he says, we had this idea from primary school lessons that "Brian Boru kicked out all the Vikings":
When McCarthy was commissioned to illustrate a history of the battle, he began to read up on scholarly works on the matter.
I found out it wasn't such a simple premise at all. It was actually more like a civil war and that Brian Boru had become the first ever high king of the whole island of Ireland.
There had been high kings before but they hadn't included (what we now know as) Ulster.
The exhibition is interactive – McCarthy brought his own studio table into the museum and has set it up so that anyone, child or adult, who wishes can draw their own take on the Battle of Clontarf, for inclusion in the display:
We mentioned McCarthy's exhibition previously on TheJournal.ie but this video gives a nice visual taster of how it has turned out:
Source: LittleMuseumofDublin/YouTube
The Little Museum of Dublin also used artistic input to tell historical stories in a creative way recently when they commissioned Orla Roche to paint a vignette from the Easter Rising on a lamppost outside their Stephen's Green HQ.
McCarthy has executed a number of ambitious art installations in the past few years – you might remember him as the man who lived on an island in the middle of the Liffey for No Man's Land. Other projects are detailed here.
The exhibition in Little Museum of Dublin runs until 8 June. Details on opening hours and entrance fees here.
The sweetest lamppost art you'll see in Dublin today> 
Dig this: Getting to the heart of one of Ireland's most mysterious sites>