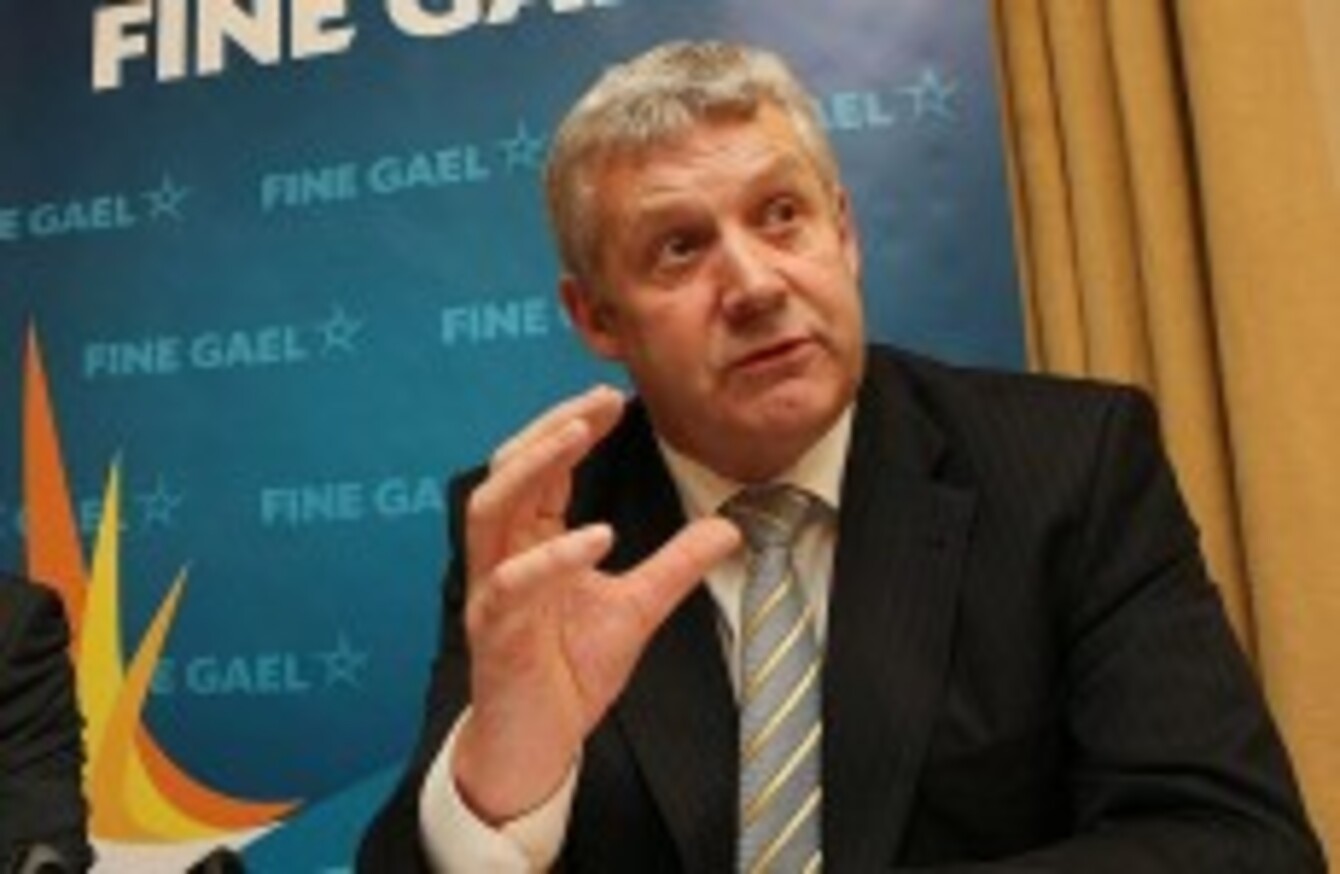 Fergus O'Dowd
Image: PA Archive/Press Association Images
Fergus O'Dowd
Image: PA Archive/Press Association Images
Updated 8.15pm
FORMER JUNIOR MINISTER Fergus O'Dowd, one the people involved in setting up Irish Water, says that the organisation needs to be reset and the CEO John Tierney should "step aside".
Speaking on RTÉ's Today with Sean O'Rourke, he said the public would like to see "a new management team" which would involve Tierney stepping down from his role.
"I think we should reset Irish Water now," said O'Dowd, who added that the people are "extremely angry".
New management needed 
Speaking about Tierney, he said he personifies the company in the public mind, adding that changing the message and the management will make it possible to change the people's viewpoint on water charges.
"There is a huge message to be sold and it hasn't been sold properly," said O'Dowd, who said the environmental message as to why water charges have to come in has been lost.
He said the whole situation has turned into a "them or us argument; them being Irish Water and us being the public".
"We should be stepping out together to improve our water supply," he said.
He reiterated that it was just his personal opinion that Tierney should go and said it is not a personal attack on his skillset, stating that he was the prime candidate for the job.
However, he said that removing Tierney as chief executive was the "radical" change needed in what he coined as the "battle for the hearts and minds of the people to change their mind about how they think about water".
O'Dowd said a "change at the top" of Irish Water would allow everyone to "start again".
Speaking today in Brussels, Taoiseach Enda Kenny said that he wants to ensure that water charges will be affordable.
"There are legitimate concerns people have both on Irish Water and the general regime," he told reporters.
"We are looking at those and working between Ervia and Irish Water to see that people have confidence in the system.
We want to see that it is fair, that it's affordable and that people have absolute confidence in the system.
Originally published 4.26pm