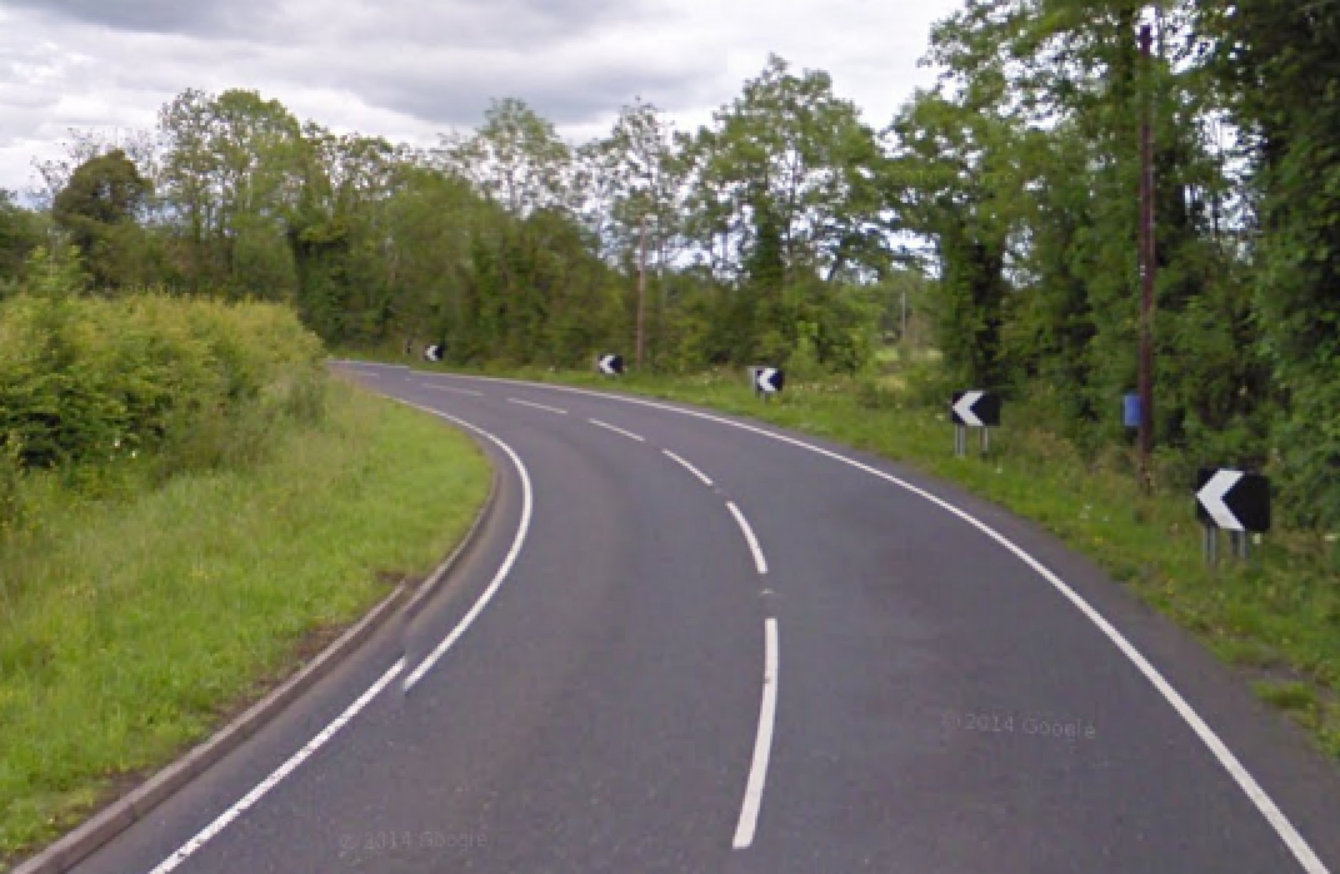 The A3 in Co Fermanagh near Wattle Bridge.
Image: Google Maps
The A3 in Co Fermanagh near Wattle Bridge.
Image: Google Maps
OFFICERS COULD HAVE been killed or injured in an explosion near the border in Co Fermanagh this morning, the PSNI has said. 
The explosion happened near to the Cavan to Clones road – a route which crosses the border between the Republic and the North multiple times. Police believe it was a deliberate attempt to murder officers. 
Politicians on both sides of the border have condemned the development, which has been labelled by the PSNI's most senior officer as "sinister". 
There have been no reports of injuries and an investigation is underway. Police have said they believe dissident republicans were responsible.  
"At around 10.35 am this morning Police officers at the scene have reported an explosion in the area of the Cavan Road at its junction with the Wattlebridge Road," PSNI Deputy Chief Constable Stephen Martin said. 
Police had received a report that a suspect device had been left in the area of Wattle Bridge on Saturday evening. The area was secured by police and a full clearance operation began on Sunday morning.
"The initial report received by police indicated that a device had been left on the Wattlebridge Road however the explosion occurred on the main A3 Cavan Road."
Martin said that while the investigation was at an early stage he believed whoever perpetrated the bombing had attempted to lure police and army bomb squad officers to the area to murder them.
"Although this device was intended to kill police and army personnel the fact that it was placed on a main road the result could well have been devastating for anyone in the immediate vicinity.
This attack was indiscriminate and reckless and, whilst there is no doubt in my mind that police responding to this call were the target, the reality is that anyone could have been caught up in the explosion. We are extremely fortunate that the actions of officers who were first on scene meant that there was not serious injury or death.
PSNI Chief Constable Simon Byrne described it a "sinister development" and expressed his thanks to police and army officers for securing the area. 
'Despicable act' 
Taoiseach Leo Varadkar said he strongly condemned the actions of those responsible for the bomb, "which could have had devastating consequences".
"There is never any justification to use violence to achieve political aims. The people of Ireland, North and South, had their say on this issue when they voted overwhelmingly and emphatically for the Good Friday Agreement.
It is a considerable relief that no PSNI officers were seriously injured or killed when this bomb went off. We should be in no doubt that this device was intended to inflict maximum harm. I encourage anyone who has information on this incident to provide it to the PSNI, so that those responsible can be brought to justice and future attacks prevented.
Minister for Justice Charlie Flanagan described it as a "despicable act perpetrated by persons with no regard for law, order or democratic principles".
Foreign Affairs minister Simon Coveney also condemned it. "Terrorism and bombing has no support, no place and no justification ever," Coveney tweeted. 
Health Minister Simon Harris said the events as "deeply concerning", stating:
It's disgusting and despicable to hear as we do from the PSNI that a notice would be sent in, an alert would be sent in which actually effectively lured police officers and members of the army and to a very dangerous situation. Thankfully, no life was lost. But I share the views of I'm sure everybody on the island of Ireland, that this action is despicable. And it's regressive. And it's a throwback to a narrative that no one in this country wants to go back to.
And I do think it should remind all of us of the fragility of peace, and the importance of continuing to nurture the peace process, the obligation on everybody. And the absolute necessity to make sure we do not return to a hard border on this island.
Speaking to RTÉ's News at One Communications minister Richard Bruton said the development underlined the importance of overcoming the current political vacuum in the North. 
DUP leader and former First Minister Arlene Foster tweeted that her thoughts were with the officers who escaped injury in Wattle Bridge.
"A reminder of the bravery of our security forces. The threat from republican terrorists still exists. It's time they left the stage & allowed everyone to move on. This was a clear attempt to kill," Foster said. 
#Open journalism No news is bad news Support The Journal

Your contributions will help us continue to deliver the stories that are important to you

Support us now
Sinn Féin MP Michelle Gildernew said the attack was "totally wrong", adding: 
"Those responsible for this incident have nothing to offer society and need to end these actions immediately. 
Anyone with information on this should bring it forward to the PSNI.
SDLP Fermanagh councillor Adam Gannon condemned the incident, and said those responsible must be caught. 
"Murdering or maiming police officers achieves no goals and it is a crime that has no support in Fermanagh. No one here wants to see members of our community killed in their name. Those responsible are criminals threatening our community and they have to be caught," Gannon said. 
Northern Ireland Secretary of State Julian Smith tweeted that he was "following developments in County Fermanagh closely".
I commend the bravery of police and others working to keep us safe.
Gardaí said the PSNI had sought the assistance of An Garda Síochána with road closures as they dealt with the security alert. 
- With reporting from Daragh Brophy