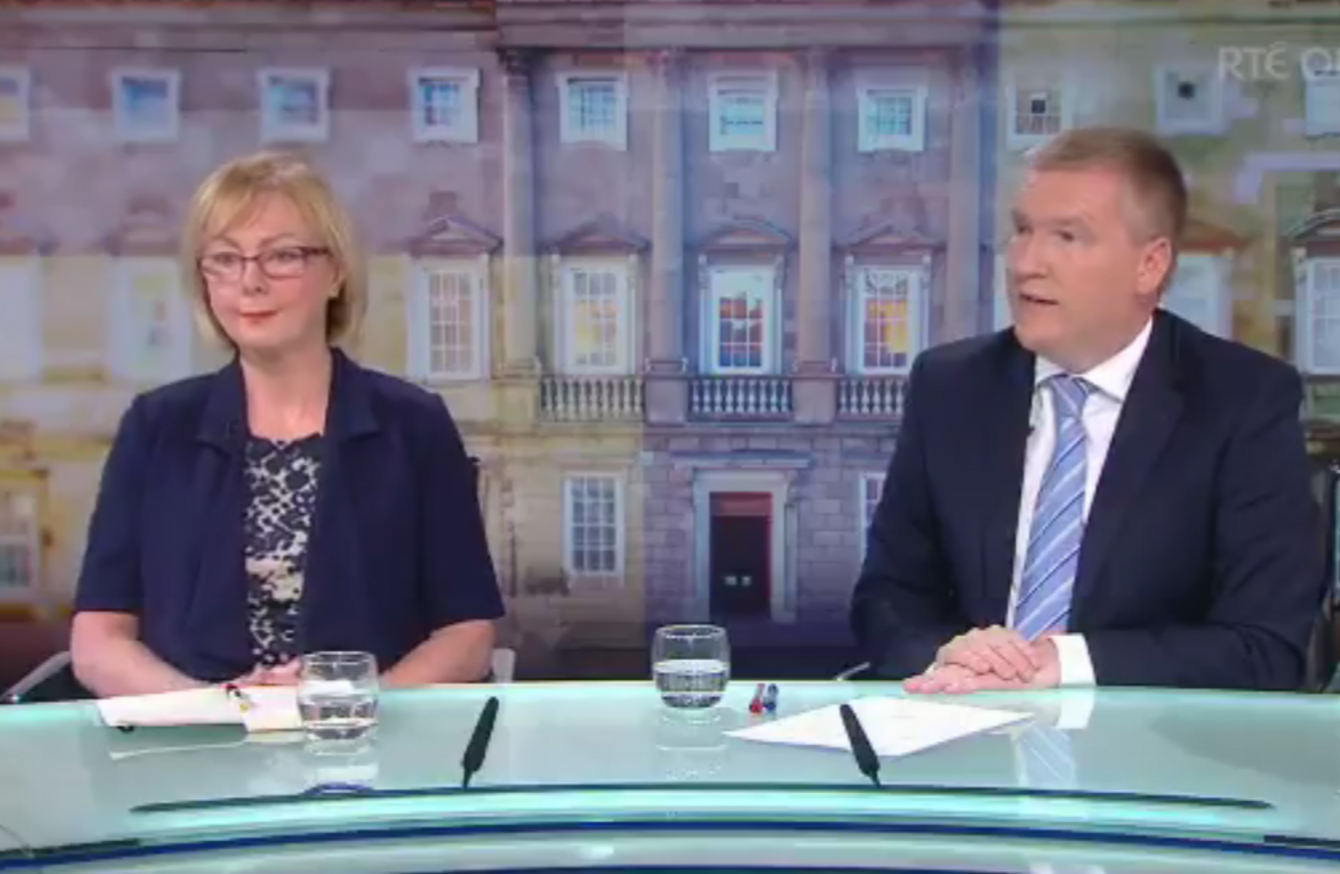 Fine Gael's Regina Doherty and Fianna Fáil's Michael McGrath
Image: RTÉ
Fine Gael's Regina Doherty and Fianna Fáil's Michael McGrath
Image: RTÉ
A GENERAL ELECTION could be on the horizon in the near future, if Fine Gael clashes with Fianna Fáil again in a similar manner to the recent Máire Whelan controversy.
Fianna Fáil finance spokesperson Michael McGrath made the claim today on RTÉ's The Week in Politics.
The government faced stinging criticism from Fianna Fáil and the other opposition benches for the way it handled the appointment of former attorney general Máire Whelan this week.
It was announced that Whelan would leave her post as Attorney General after six years, a day before Leo Varadkar took office as Taoiseach. The Cabinet approved Whelan's appointment, leading to much criticism from the opposition.
However, the government has insisted all correct procedures were followed.
The controversy rumbled on this week, with the government promising to quickly bring through new legislation on judicial appointments and angry scenes in a series of Dáil debates on the matter.
Speaking today, McGrath warned the government to avoid any future clashes with Fianna Fáil or a general election would be forthcoming.
"The trust is definitely damaged," McGrath said. "At the core of it is the fact that the government made a judicial appointment that breached the established practice of 22 years.
We can't afford for any more examples like this to emerge or else, inevitably, we'll be moving towards a general election.
McGrath said he now hoped to press on with commitments made between the two main parties in the confidence and supply agreement.
He did add, however, that he did not believe an election was "necessary" at this time.