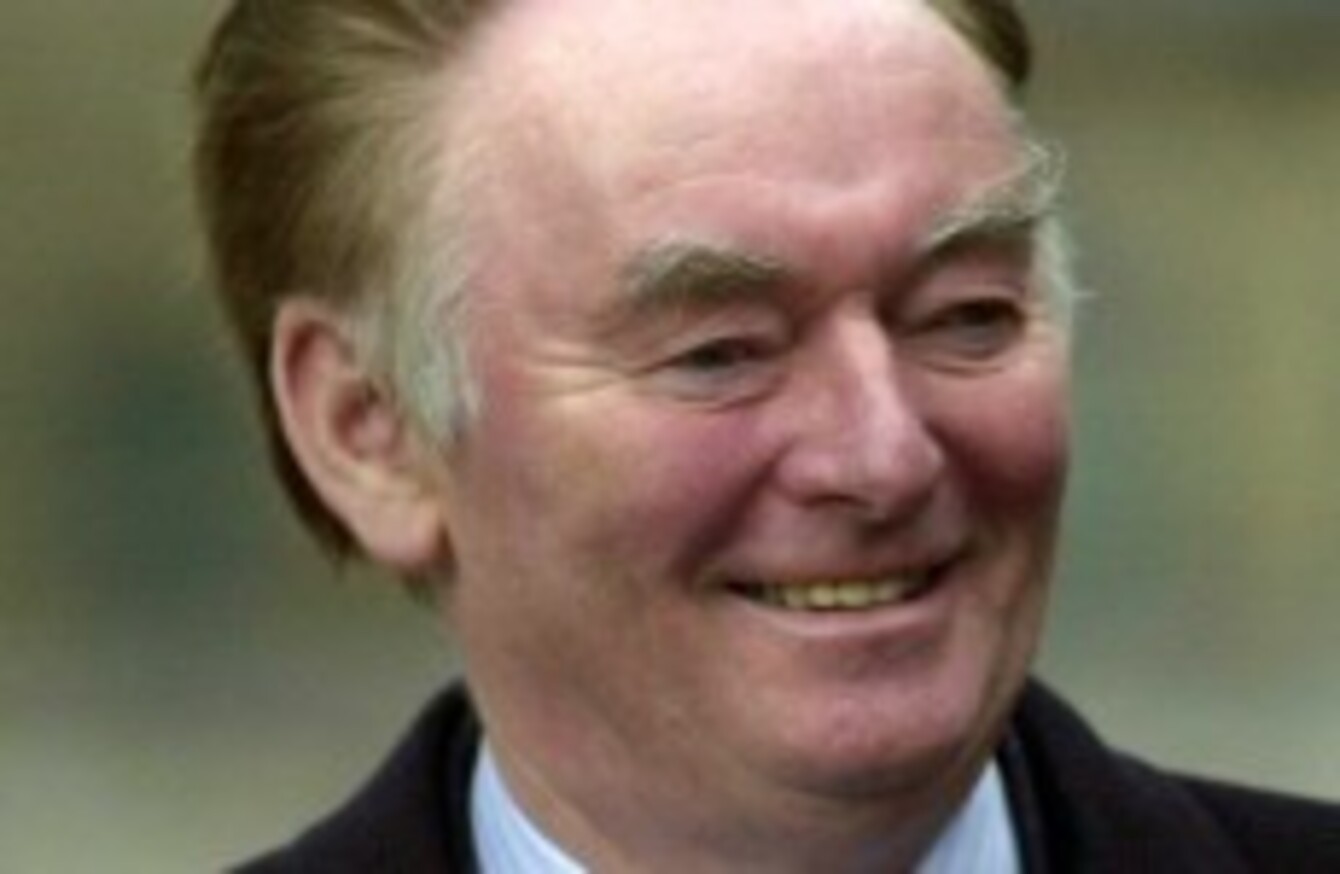 Pádraig Flynn pictured in 2004
Image: Leon Farrell/Photocall Ireland
Pádraig Flynn pictured in 2004
Image: Leon Farrell/Photocall Ireland
FORMER FIANNA FÁIL government minister Pádraig Flynn used a corrupt payment of IRL£50,000 from a property developer for his own benefit, the Mahon Tribunal has found.
The inquiry's final report states that senior Fianna Fáil figures including Bertie Ahern knew about the payment to Flynn in 1989 – but did not question him about it until after the establishment of the investigation in the late 1990s.
Flynn, who was Minister for the Environment at the time, "wrongly and corruptly" sought the payment from developer Tom Gilmartin then "proceeded to utilise the money for his personal benefit", the Tribunal found.
A substantial portion of the money was reportedly used to buy a farm in Co Mayo in the name of Flynn's wife.
When giving evidence to the Tribunal in 2008, Flynn denied that he personally benefited from the payment.
According to the final report, Gilmartin believed – and was told by Pádraig Flynn – that the payment was a donation to the Fianna Fáil party rather than to Flynn himself. The payment was made on the understanding that Flynn would "ease or remove obstacles" in the way of Gilmartin's planned Quarryvale development.
Senior Fianna Fáil figures
The payment, and the fact that Flynn had not passed it on to the Fianna Fáil party, were known about by senior Fianna Fáil figures, the Tribunal found. Bertie Ahern was told of the payment by Gilmartin in 1989, while then-Taoiseach Albert Reynolds was informed in 1992.
Current Fianna Fáil TD and social protection spokesperson Seán Fleming – then the party's financial controller – had examined the party's official accounts and found no record of the donation from Gilmartin.
The report found it "noteworthy" that Ahern did not contact Flynn over the payment until 1998 or 1999, after the Tribunal had been set up and following "media speculation". It stated:
When in October/November 1990 (and indeed in 1992) senior personnel within Fianna Fail had essentially the same information (effectively from 'the horse's mouth') the matter was not raised with Mr Flynn at that time.
Flynn served as a European Commissioner representing Ireland until 1999.