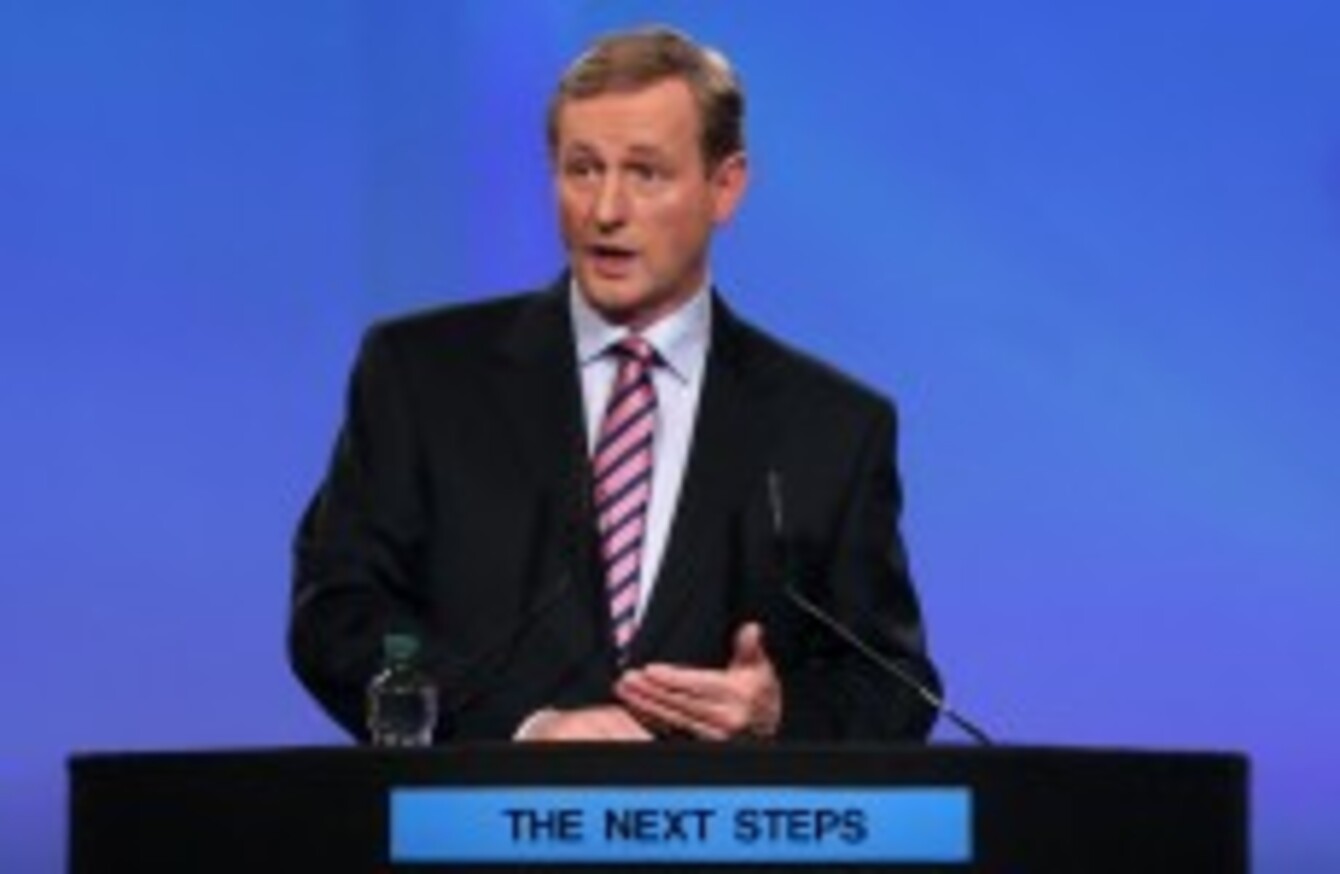 Image: Laura Hutton/Photocall Ireland
Image: Laura Hutton/Photocall Ireland
A MAN WHO will contest this year's local election campaign for Fine Gael has said that he got it wrong about the Taoiseach.
Maurice Dockrell, whose family has represented the party in councils, the Dáil and the Seanad, resigned from the party in 2004 and wrote a number of letters to national papers criticising Enda Kenny.
In one written in 2007, he accuses Kenny of speaking "nationalistic bilge". In another from the same year, he said the party's platform had "lurched awkwardly from sanitised socialism to reactionary tosh".
Dockrell has since returned to the party fold, having campaigned for them in 2011 and is now set to contest this year's local elections in the Blackrock ward.
He says that he felt the party was becoming a "conservative and regressive party" in the mid-2000s, which were at odds with his socially liberal beliefs.
"Obviously I don't feel like that anymore. I campaigned for Fine Gael in 2011 and wrote a letter before that election calling for a single-party government led by Enda Kenny.
I felt then that it was a party that embraced many strands of opinion and embraced a broad spectrum and I still feel like that.
He says that a remark he made about the Taoiseach speaking "twaddle" was in relation to a remark Kenny had made about Irish nationalism being linked to Celtic roots, a remark Dockrell says he "may have looked too far into".
A void
In part of one of the letters, written in 2007, Dockrell mentions a "gaping void" in the Fine Gael leadership, an opinion he says has now changed.
"I'm on record as saying I was wrong.
"I said in a later letter that "unlike many politicians, I don't mind admitting it when I've been mistaken"."
He says his fears about Kenny's leadership were "ill-founded" and that since the attempted leadership challenge against Kenny in 2010, he has built a united party.
"This is a man who has rebuilt the party, which was in deep trouble. That's a huge achievement.
I think he has huge depth of character.

A lot of people underestimated him, myself included. I put my hand up to that.
Dockrell says that it was that character that led him back to Fine Gael. He adds that the party approached him to rejoin and that any issues are now firmly in the past.