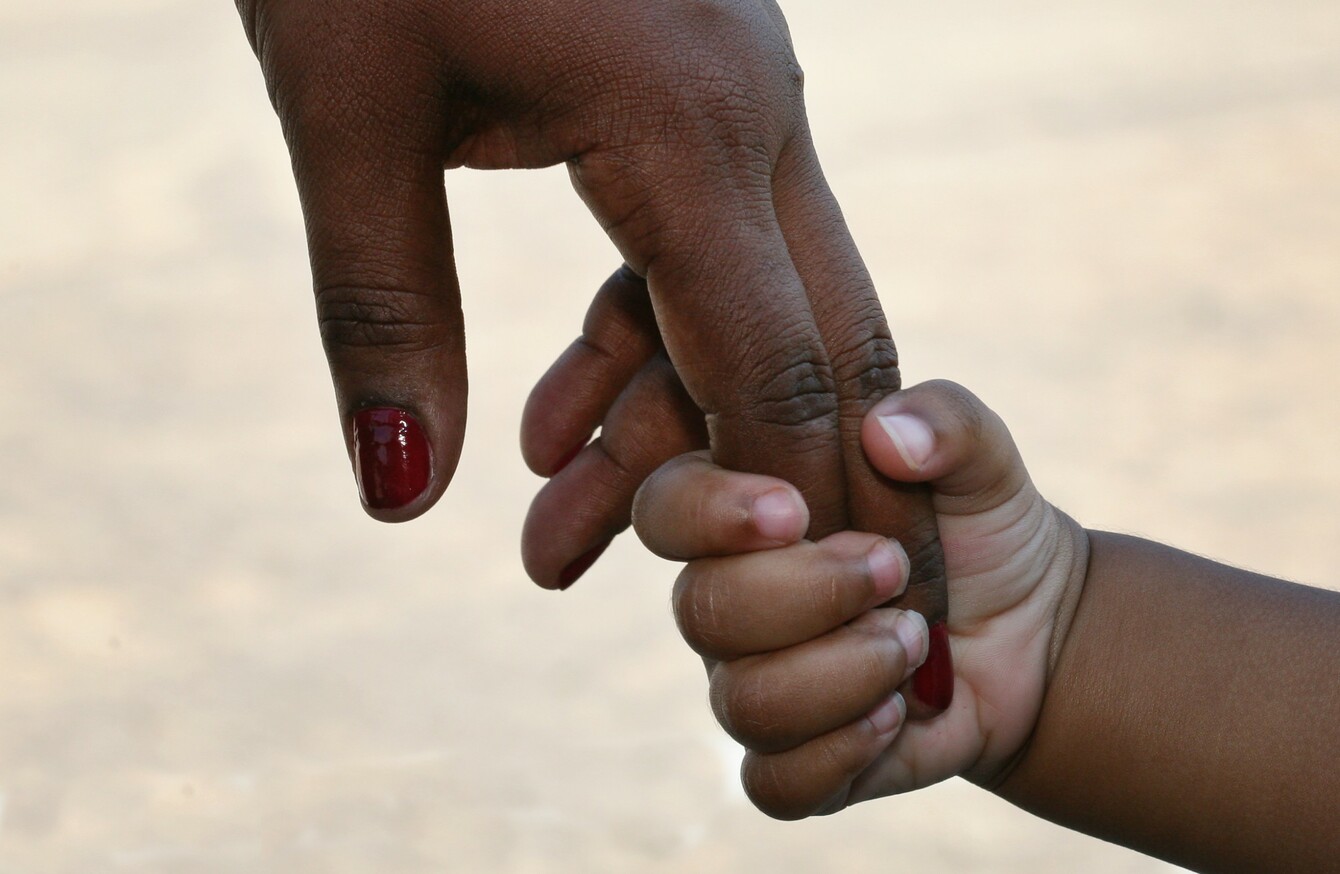 Image: Shutterstock/GSPhotography
Image: Shutterstock/GSPhotography
DESPITE FEMALE GENITAL mutilation (FGM) being outlawed in Ireland in 2012 and almost 4,000 girls having become victims of it, there have been no convictions under the legislation, the Office of the Director of Public Prosecutions (DPP) has told TheJournal.ie
The Criminal Justice (Female Genital Mutilation) Act 2012 makes it a criminal offence for someone resident in Ireland to perform FGM. The maximum penalty under all sections of this new law is a fine or imprisonment for up to 14 years or both.
It is also a criminal offence for someone resident in Ireland to take a girl to another country to undergo FGM.
4,000 women and children 
Nearly 4,000 females in Ireland are estimated to have undergone FGM, a painful procedure which involves cutting, removing or damaging healthy female genital tissue from young girls.
It is a tradition practised widely in many African and Muslim countries and often justified as a means of suppressing a woman's sexual desire.
Short-term consequences include haemorrhage, infection such as tetanus and HIV, urine retention, injury to adjacent tissue, fracture and dislocation of limbs.
Long-term consequences include painful sex, recurrent urinary tract infections, painful periods, potential trauma during childbirth, dysmenorrhoea, infertility, chronic pelvic inflammatory disease, sexual dysfunction and psychological trauma.
There have been a number of tragic cases highlighted in the media in recent years where young girls have died following having the procedure.
Last year, an Egyptian appeals court convicted a doctor of manslaughter and performing female genital mutilation that led to the death of 13-year-old Sohair el-Batea in 2013, the New York Post reported.
He was sentenced to two years and three months in prison in the country's first criminal case involving FGM.
Outlawed in Ireland 
When the law was being debated in the Dáil in 2011, TDs vocalised how it should not just be a 'law-on-paper', stating that the "legislative change should be accompanied by prevention, education and awareness-raising measures among communities where female genital mutilation is likely to be practised and among relevant service providers, such as medical personnel, gardaí, social workers and teachers".
Earlier this year, two Irish charities were awarded €163,000 to provide girls and women affected or vulnerable to FGM with information on protecting themselves.
International anti-poverty charity ActionAid and Irish NGO AkiDwA received the funds from the European Union.