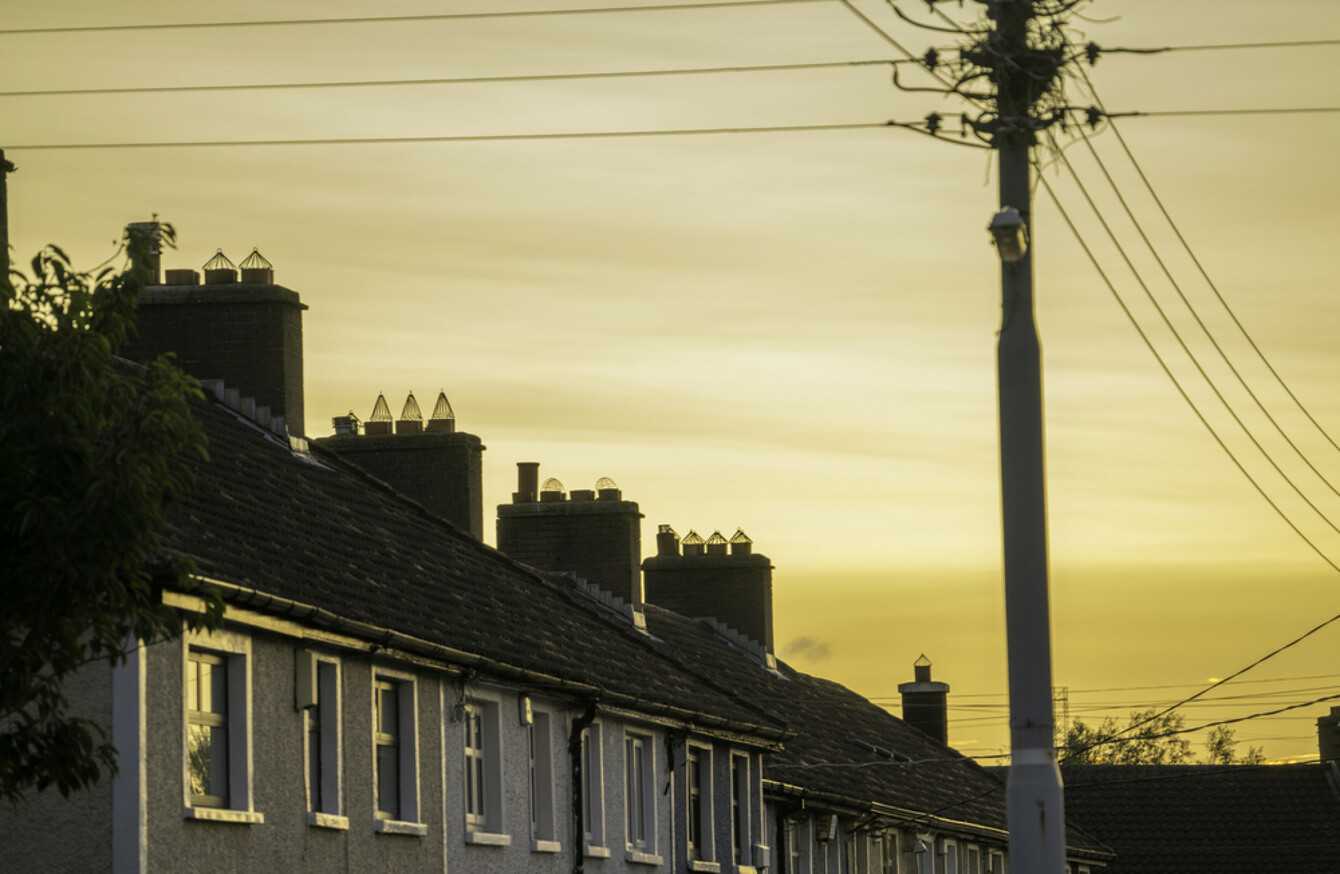 Image: Shutterstock/Big Ray
Image: Shutterstock/Big Ray
Updated Sep 12th 2018, 4:00 PM
BUDGET TALKS ARE already underway and one of Fianna Fáil's key asks is a €200 million investment in a new affordable housing scheme.
The proposal, which was discussed at the party's think-in in Malahide today, aims to roll out the provision of 4,000 homes on State-owned lands in its first year.
It envisages an average subsidy of €50,000, per house, that is built on State land. Fianna Fáil believes this will subsume the land cost, assist the building of houses, and define what is an affordable home is.
However, critics such as the Labour Party have hit out at the scheme calling it "insufficient" and "unsustainable". 
"Fianna Fáil's plan seems to be to make housing affordable by giving for-profit developers €50,000 per home to make them more affordable for buyers and also giving public land away for free. Who will choose the lucky ones who get this subsidy? This is economically inefficient as such largesse will not be available for all those who need housing," said Labour's Jan O'Sullivan.
Budget talks
However, speaking at the second day of the Fianna Fáil party think-in, Micheál Martin said it is a "good scheme" and is only part of a suite of measures his party have put forward in Budget negotiations. 
Speaking to TheJournal.ie, the party's housing spokesperson, Darragh O'Brien said the €200 million allocation will allow for an average €50,000 subsidy for 4,000 homes which would largely be built by local authorities.
There will be no cap on eligibility stating that it could vary, according to O'Brien. 
Martin denied that the scheme is essentially giving €50,000 to developers, who will in turn increase prices. He also denied that the plan gives away State land.
"Many people out there can't afford to buy houses in this country as prices are too high," he said, adding:
We are not giving it [State land] away to anybody other than the couples who will buy them [houses] – people who pay their taxes and who need to be brought back into the market, who will own their homes at a reasonable cost they can afford.
The scheme will apply to those who earn too much money to qualify for social housing, but "who are nowhere near the levels that allows them to purchase homes".
O'Brien said such a scheme is not all that new, stating that the government had a similar affordable housing scheme a number of years ago, until it was wound down by the Fine Gael.
Sinn Féin proposals 
Other Fianna Fáil calls
While housing is key in Fianna Fáil's Budget demands, Martin said he is also prioritising Universal Social Charge (USC) cuts over other income tax changes in the upcoming Budget in October.
He said he would "absolutely" prefer to see those reductions in the Budget over income tax changes.
Taoiseach Leo Varadkar has already indicated there will be changes to the tax bands as he aims to raise the standard rate cut-off point for income tax and the point at which people start paying the higher rate, which is 40%.
On other Budget matters, Martin also said he would like an increase in the National Purchase Treatment Fund (NTPF) to tackle the waiting list backlog.