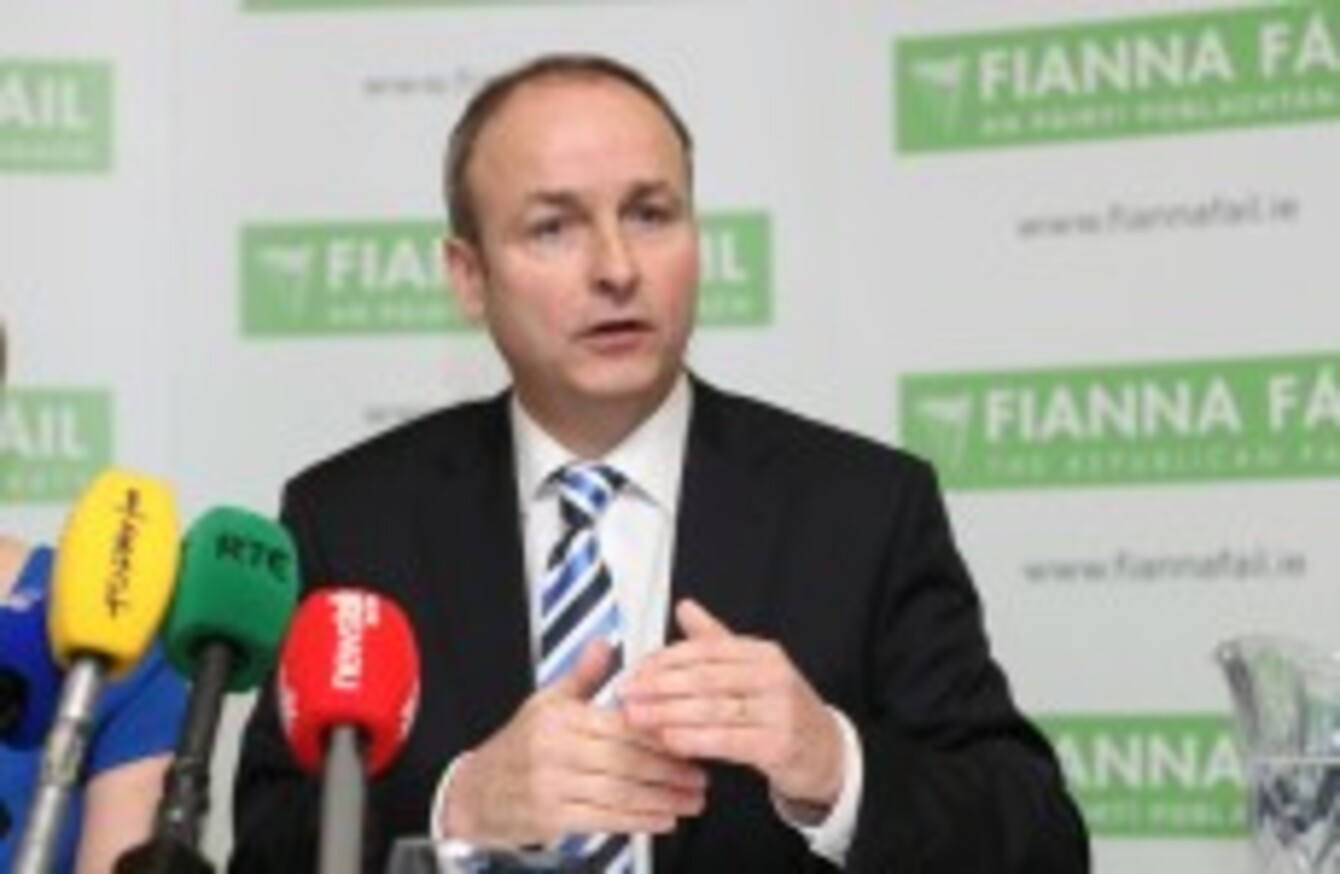 Image: Photocall Ireland
Image: Photocall Ireland
A MAN WHO was selected to represent Fianna Fáil in the upcoming local elections has withdrawn his name from the ballot after another candidate was added to the ticket.
Padraic Vallely says that he "had no option" but to resign after Mary Rose Desmond, who works in the constituency office of the party leader Micheal Martin, was named as the fourth party candidate in the Ballincollig-Carrigaline ward of Cork.
Vallely says that he felt the inclusion of Desmond was contrary to an election strategy agreed between himself, Councillor Seamus McGrath and Dáithí O'Donnabhain at a selection convention in December. He added that he was not consulted about the appointment of Desmond.
"With this candidate being from Micheál Martin's office and assigned to the Douglas area, this will split the vote that I had been working so hard towards, over the last two and a half years.
My decision is not one based on personalities or egos. I simply want to be someone who gets things done.
"I wanted to be a new face of Fianna Fáil renewal."
Vallely said that he wished his running mates who were selected well and added a pointed congratulations to Desmond, who he congratulated on her "appointment".
"This decision has been the hardest I have ever had to make. I know I am a strong candidate. I am honest. I am hard working. And I have integrity that I will never lose. This boils down to politics, and it is politics that has made my decision for me, and I am gutted."
A Fianna Fáil spokesperson said the adding of a person was a common occurrence.
"Election strategy, including the number of candidates in individual Local Electoral Areas and the number of candidates to be chosen by local conventions, is decided by the party's National Constituencies Committee. It is the role of this committee to review and complete (where appropriate) each ticket. This is widely understood by members.
"In common with other parties, and in accordance with long standing practice within our own party, Fianna Fáil reserves the right to add candidates where appropriate in order to maximise the vote. This has been happening across the country and is an important part of the party's renewal strategy and effort to maximize the number of Fianna Fáil Councillors returned on May 23."