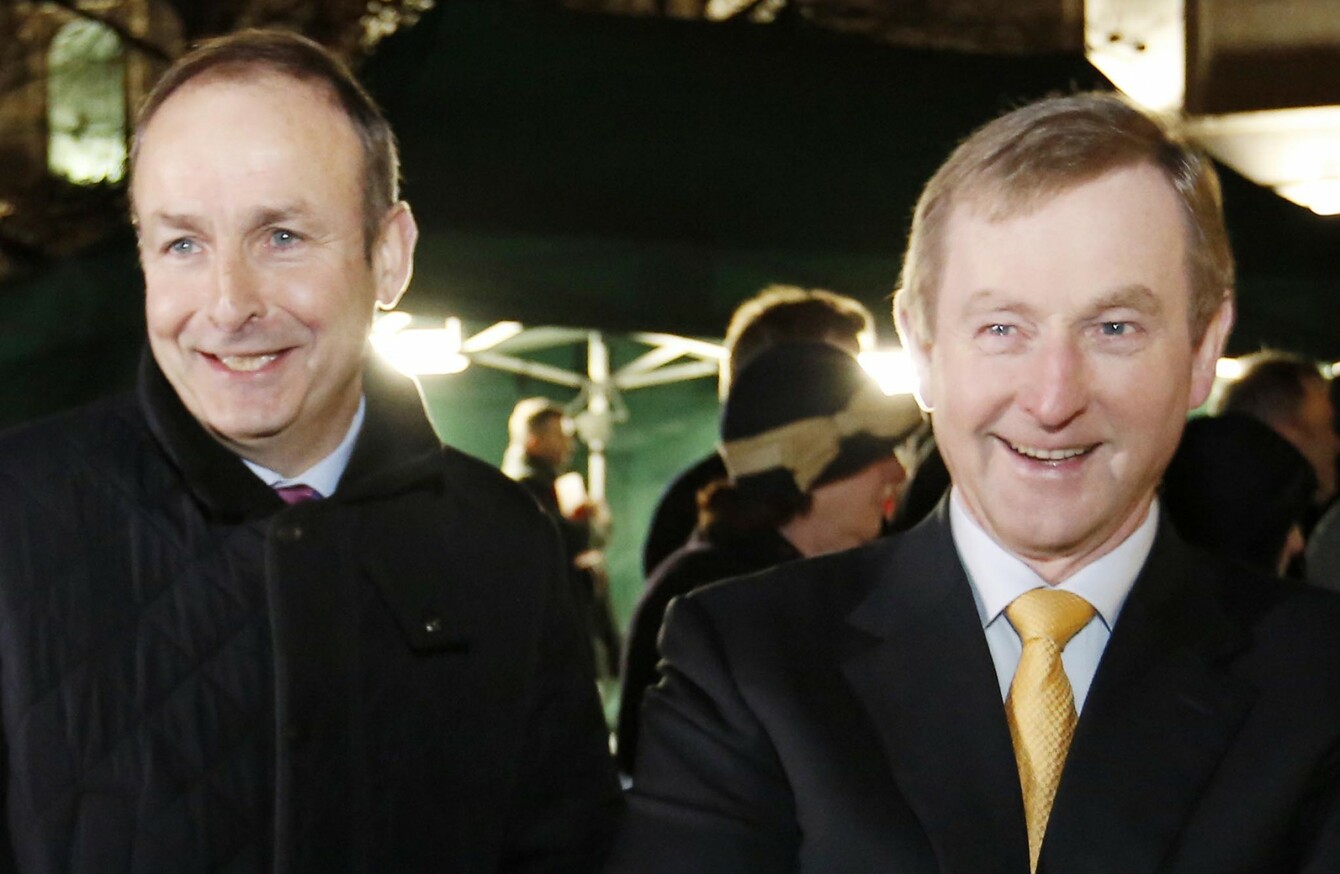 Image: RollingNews.ie
Image: RollingNews.ie
Updated 11.10am 
FIANNA FÁIL TD Willie O'Dea has said he would not support the proposed partnership government with Fine Gael and independents and believes his party will reject it.
The veteran Limerick TD was speaking ahead of the Fianna Fáil parliamentary party meeting this morning where TDs will discuss the matter.
After 40 days, Enda Kenny and Micheál Martin finally sat down last night to talk about how they might go about forming a government. The meeting came after both failed to secure a majority of votes to be Taoiseach.
Kenny offered a full partnership government, which would involve both parties as well as a number of independent TDs. The two party leaders are due to meet again later today.
Speaking to Today with Seán O'Rourke on RTÉ this morning, O'Dea said he would not be "supportive of it myself quite frankly".
From the soundings I've got in the very short time since this offer was made, I think it will be rejected.
Fine Gael also meeting 
On the same programme, Fine Gael's Leo Varadkar said he hoped the offer from Kenny would be given "due consideration", saying a parternship government is the best option on the table.
We believe this is the best one for our country and the best one for our party.
Earlier, Fine Gael Minister Simon Coveney told RTÉ's Morning Ireland that he acknowledged there is still "a lot of animosity" between the two parties but that this offer was in the country's best interests.
He said his party could proceed with a minority-led government if this offer is rejected, but it would be difficult for anyone "looking over their shoulder every two weeks", uncertain how long they would last.
Fine Gael's parliamentary party is also meeting this morning where there are likely to be objections to the proposal, one TD told TheJournal.ie that the proposal had to be stopped.
Fianna Fáil opposition 
Fianna Fáil TD Niall Collins echoed O'Dea, saying he believed the offer would be rejected.
There are likely to be objections to the offer from a number Collins's colleagues this morning, not least Thomas Byrne, who said it was "infuriating" that journalists had been briefed on the talks between the two leaders, despite Martin's demand yesterday that "the manipulation of opinion" stop.
In response to a tweet last night urging him to reject the offer, Byrne replied: "I'm saying no!".
Last night, Fianna Fáil environment spokesperson Barry Cowen told RTÉ his party was not about to just rush into a deal.
"We want a government, we want a good government, we don't want any government and we don't want a government for government's sake."
Billy Kelleher on Morning Ireland pointed out that this was not the only option and that a minority-led government could work if there was trust between the two parties.
I do not think it is wise for the two largest parties to coalesce just for the sake of making this as a grand gesture.
Kelleher said he believed politicians had been "too caught up in the numbers", and had failed to bring the issues the country is facing into the discussions.
Both parties had, before the election, ruled out governing together, but there are very few options now unless the country is to have another general election.
- additional reporting from Hugh O'Connell