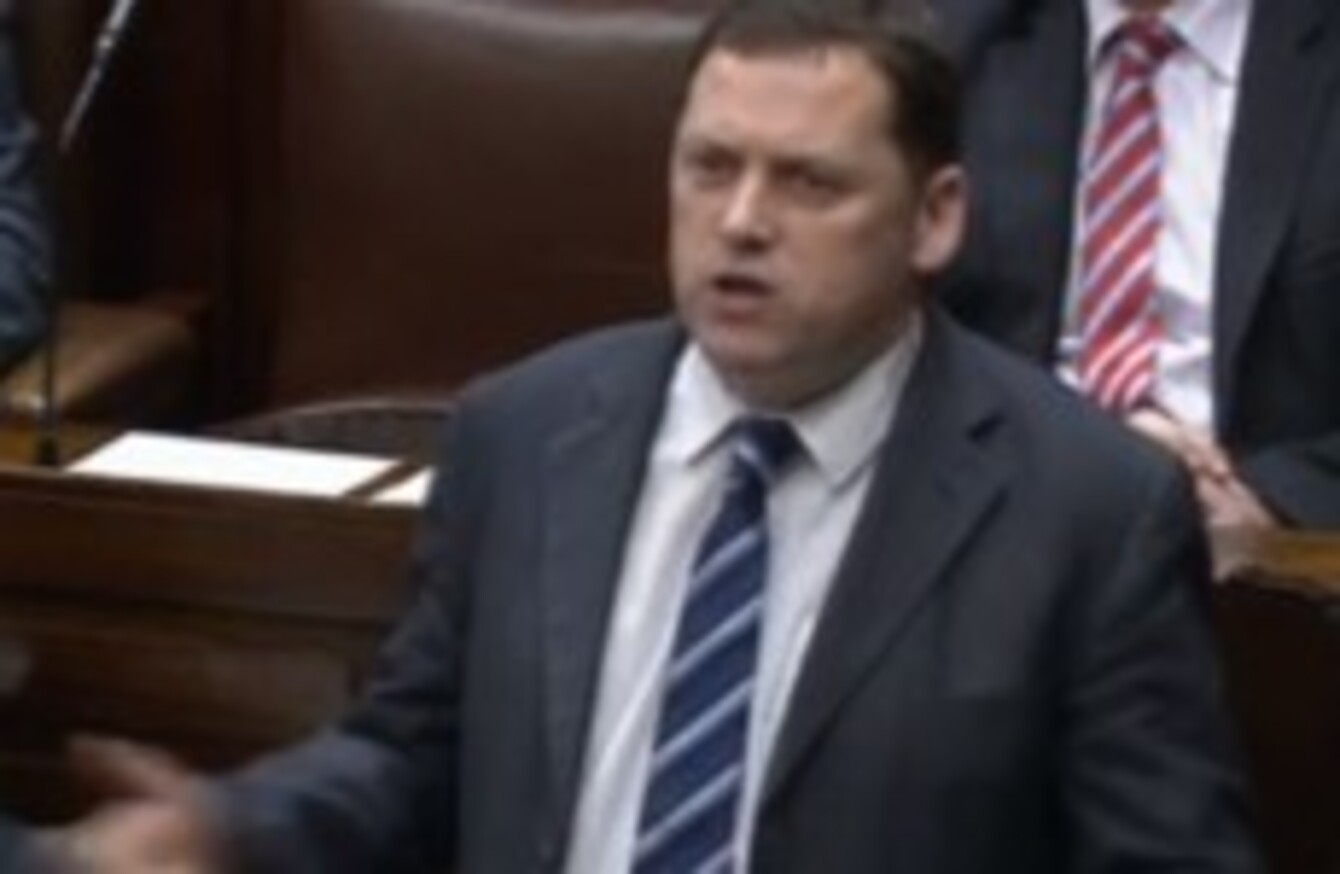 Image: Screengrab
Image: Screengrab
FOR THE SECOND night in a row, the Fianna Fáil environment spokesperson Barry Cowen had a chance to take aim at Phil Hogan over the controversy that surrounds Irish Water.
Introducing a Private Members Bill in the Dáil tonight, Cowen criticised Hogan for the problems and the spending at the utility.
"What we are seeing here is the ongoing failure of this government to be transparent in relation to Irish Water.
"They are shrouding themselves in secrecy. We are now in GUBU territory," Cowen said.
He said that all government TDs were complicit in denying deputies the chance to raise questions about Irish Water.
His party colleague Colm Keaveney raised concerns with the Dáil over the tendering process, saying that some workers felt intimidated.
"Contractors who contacted me were so nervous about potential consequences for themselves, in bringing these matters to public notice, that they felt unable to talk to their local TDs. So much so, that they felt it necessary to contact a TD from the far side of the country."
The Minister of State with responsibility for the project, Fergus O'Dowd, was before the Dáil on behalf of Phil Hogan tonight and said that he was taking Keaveney's concerns seriously.
He said, however, that it was "simply not the case" that Hogan had withheld details on the set up cost of Irish Water. He said that given the nature of setting up a utility, it was "not appropriate" to allow Irish Water be examined through parliamentary questions.
He said that a mechanism will be put in place for TDs to scrutinise the utility.
He added that Irish Water was "positively not a prelude to privatisation".
PAC
Meanwhile, at the Public Accounts Committee, the secretary general of the Department of the Environment also told TDs this evening that the Department was not aware of the details of the €86 million spend on outside consultants.
Secretary general Geraldine Tallon and her deputy Maria Graham told the Oireachtas Public Accounts Committee that they were told in March 2013 that this figure represented a "ceiling" of what would be spent on outside services, but did not know of the final planned spend.
The two civil servants also told the committee that Minister Phil Hogan was also not aware of this figure and he did not request information on it.
Ronán Duffy contributed additional reporting.