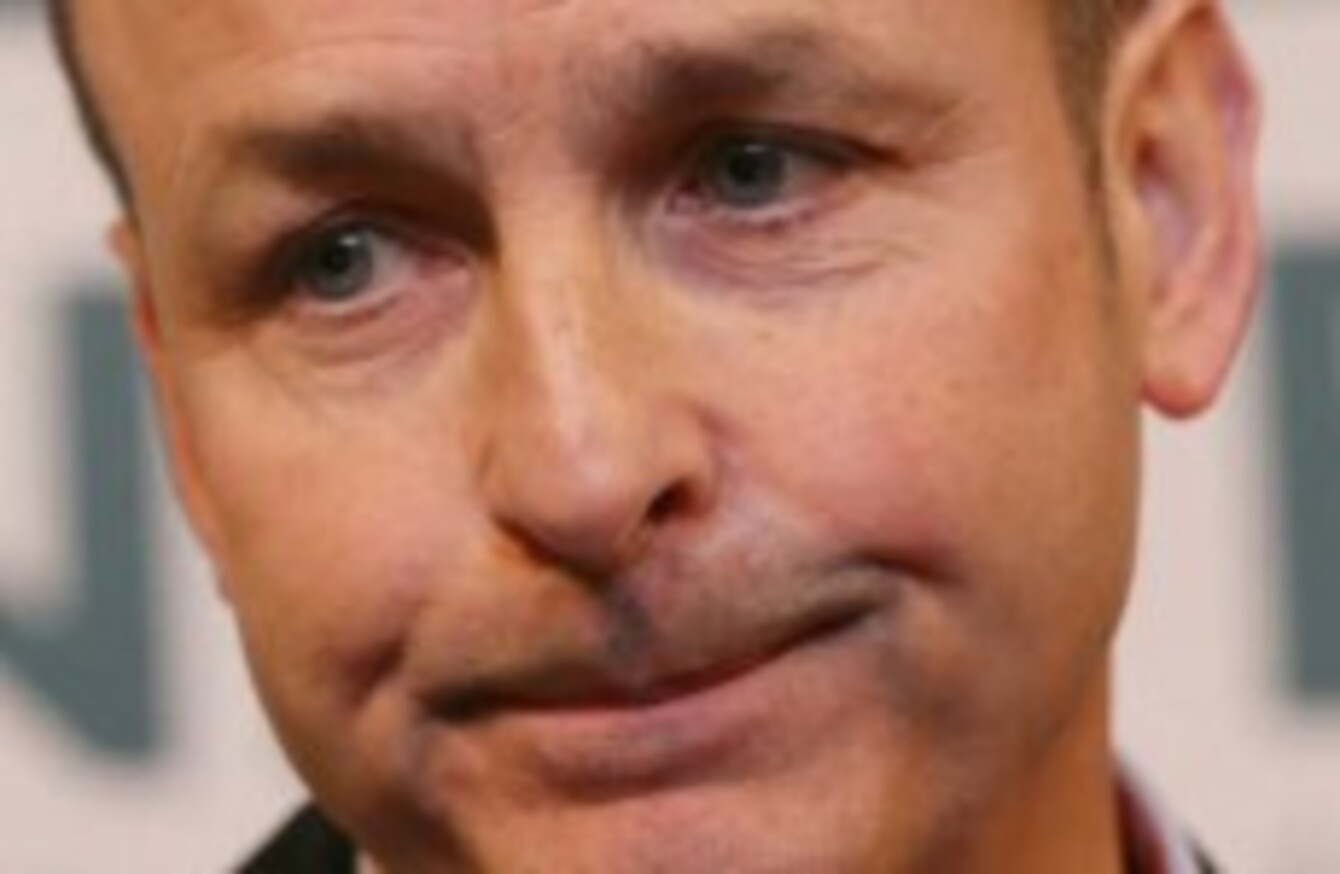 Fianna Fáil leader Micheál Martin
Image: Photocall Ireland
Fianna Fáil leader Micheál Martin
Image: Photocall Ireland
THE SON OF former president Patrick Hillery has said he is worried Fianna Fáil could "disappear altogether" unless it defines itself to voters ahead of the next election.
Dr John Hillery was speaking in the wake of his decision to withdraw from the race to be one of the party's candidates for the general election in Clare.
The surprise move came out of frustration with party headquarters for failing to lay out a clear timetable for the selection convention in the four-seat constituency.
Hillery said the lack of a timetable for the Fianna Fáil convention, coupled with his work as a consultant psychiatrist in Dublin, left him in a position where he felt he would not be able to canvass party members in Clare for their support.
But he also went on to voice wider concerns about the present direction of the party that his late father was a senior figure in.
Patrick Hillery was a TD for Clare for over 20 years, serving in several ministerial portfolios and as Ireland's EU Commissioner before he had two terms as president between 1976 and 1990. He died in 2008.
John Hillery, who unsuccessfully ran for the Dáil in 2011, told TheJournal.ie today:
There is a risk that Fianna Fáil will disappear altogether unless there is a definition of what it stands for.
He said that while party leader Micheál Martin had outlined where Fianna Fáil stands on social issues – such as the recent marriage referendum – there has been less clarity on where it's positioned when it comes to closing the gap between rich and poor.
"Fianna Fáil, historically, was aimed at narrowing that gap and that's the place where it should be at," he said.
I'm not so sure if Fianna Fáil knows where it's at at the moment and a lot of the talk has been about the liberal agenda, as regards social issues. But I think people are more worried about the financial gap between the haves and haves not. I'd like to see a bit more clarity about where it's heading at the moment.
Hillery also hit out at the lack of a systematic approach from Fianna Fáil in selecting general election candidates.
He said the party could learn lessons from Fine Gael and its recovery from the disastrous 2002 election result under Michael Noonan.
"I look back at how Fine Gael developed strategic approaches to winning back seats and I haven't seen that in Fianna Fáil," he said.
But despite his concerns, the former head of the Medical Council said he did not believe a change of leadership would be wise in the run-up to the general election.
Hillery added: "Micheál Martin has been working very hard since the last election and I don't think it would be good for the party to replace the leader when facing into an election."