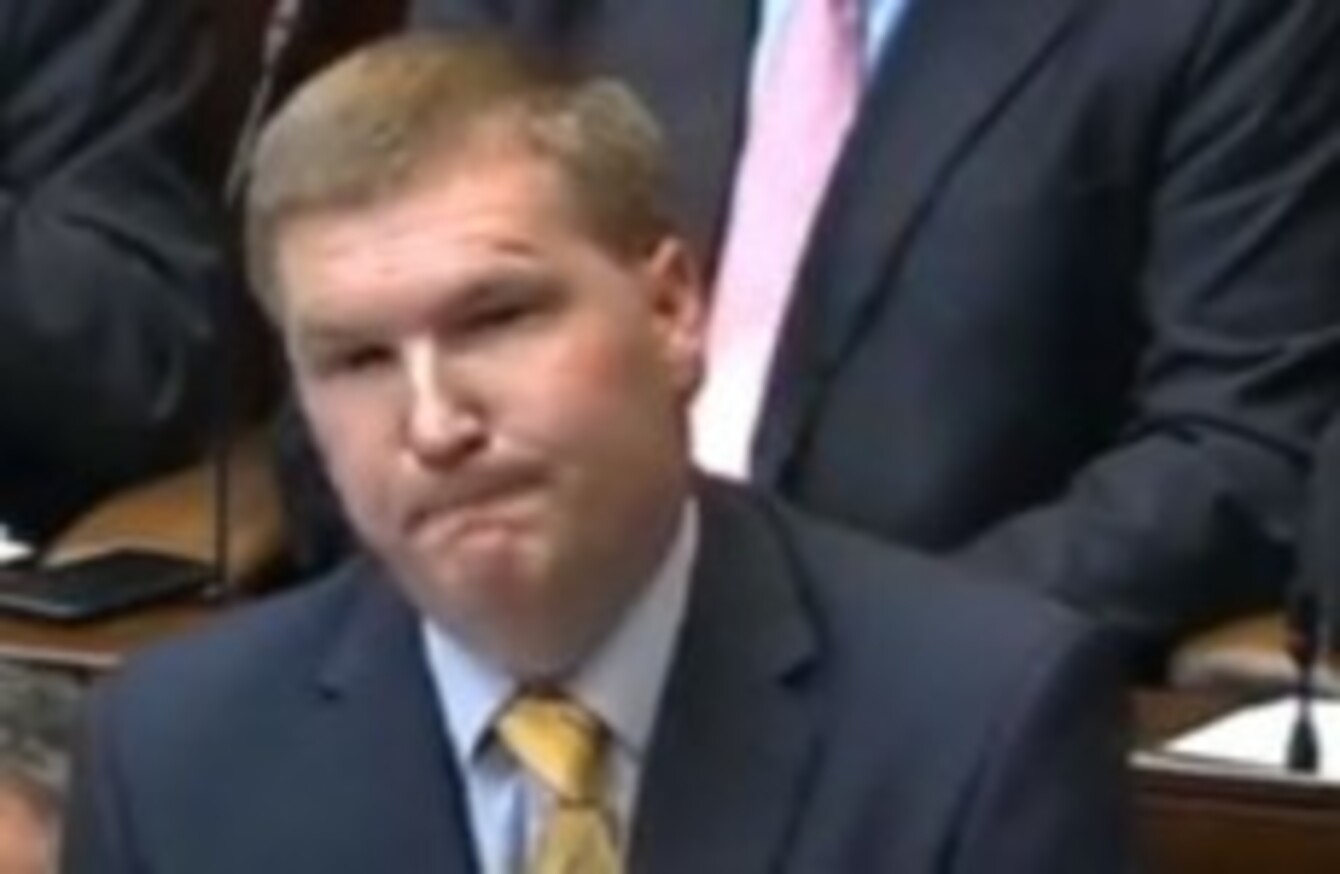 Image: Screengrab
Image: Screengrab
THE FIANNA FÁIL Finance Spokesperson Michael McGrath has said that the elderly have been treated in a "disgraceful" manner in today's Budget.
McGrath said that the Fine Gael/Labour government had hit low and middle-income families disproportionately.
"Your measures to date have undoubtedly been regressive," McGrath said to Finance Ministers Michael Noonan and Brendan Howlin, adding "those who are on low and middle incomes have borne the brunt in particular.
"The very wealthiest in this country have been asked to contribute precious little."
McGrath said that unemployment remained a "national emergency" and said that the scale of the task ahead was "immense".
McGrath said that the Budget was "over-promised and under-delivered".
Speaking about the treatment of pensioners and the removal of Death Benefit grants, McGrath said:
Even the dead are not safe from this Government
"As if it isn't enough to take a property tax from the estate of the deceased, but the modest grant their loved one gets to give them the dignity of a decent burial is being removed by this Government."
McGrath said that the Budget is going to hit those least able to pay – young mothers, the elderly and the young unemployed.
He did, however, welcome the Banks Levy, saying that it will be well met.
"No-one will be chaining themselves to the railings outside Leinster House tonight to protest against the banks levy," he said.
The party's Public Expenditure spokesman Seán Fleming said that moves on medical card issuance would hit it 35,000 people.
He accused the Government of "attacking our parents and grand parents".
"We're seeing a blatant medical card rationing on economic grounds rather than on clinical and medical need," he said.