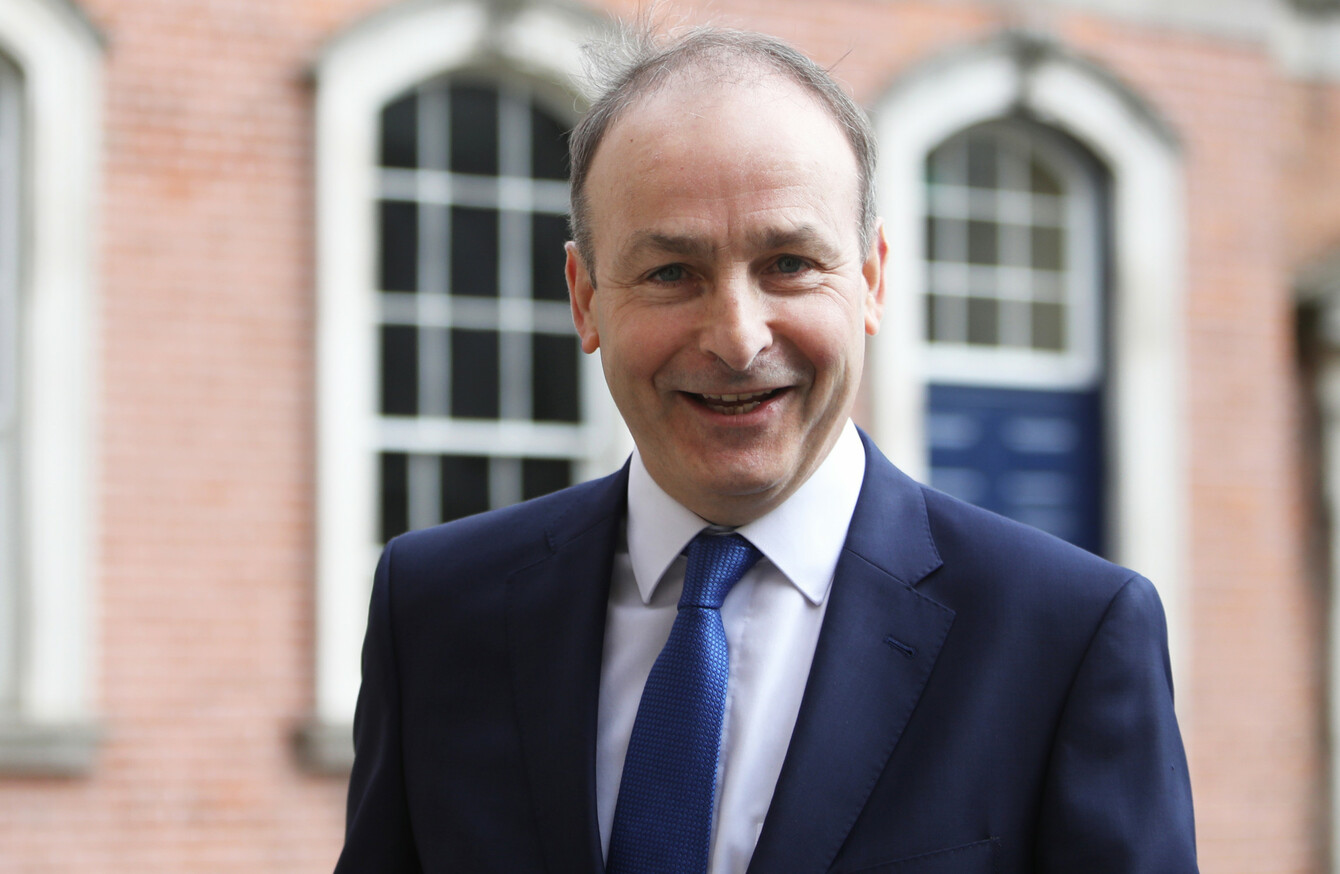 Fianna Fáil claimed to support many of the ideas in the bill, but not the idea that they be put into law.
Image: Leah Farrell via RollingNews.ie
Fianna Fáil claimed to support many of the ideas in the bill, but not the idea that they be put into law.
Image: Leah Farrell via RollingNews.ie
Updated: 2.00pm

A BILL THAT would prevent schools from using their religious ethos to avoid giving factual sex education to students progressed to the next stage in the Dáil today despite planned opposition from Fianna Fáil.
Some had expressed fear for the future of the bill after Fianna Fáil's education spokesperson, Thomas Byrne, said the party would vote against the bill on the basis that the party supports many of its ideas but does not want the new curriculum put into law.
But fewer than 10 TDs claimed a formal division today, meaning that the bill could progress to the next stage – the Education and Skills Committee.
Members of Solidarity People Before Profit, the party that introduced the bill, have welcomed the development, claiming that efforts to encourage people to contact their TDs in support of the bill had worked.
Rights of students

The Provision of Objective Sex Education Bill guarantees the rights of students to receive factual and objective information on relationships and sexuality regardless of the school's ethos, and contains provisions for education on consent, different types of sexuality and gender, the termination of pregnancy and different contraception methods.
Introducing the bill yesterday, Solidarity TD Paul Murphy said that "sex education in Ireland is in the dark ages". He said that students were entitled to a fact-based education regardless of the school's ethos.
The current model, he said, is failing young people and wider society.
Solidarity People Before Profit TD Mick Barry had claimed Fianna Fáil would be seen as "dinosaurs" as his party's bill was debated in the Dáil yesterday evening.
Byrne told TDs yesterday that Fianna Fáil believed putting the curriculum into law "goes against all precendent".
We think it is bad precedent to set.
The curriculum should be created by the National Council for Curriculum and Assessment, he said, "which is effectively teachers, educationalists and professionals who will seek expert views from outside groups.".
The council is currently carrying out a review of sex education in schools. Both the Citizens' Assembly and the Oireachtas committee on the Eighth Amendment have called for improvements in sexual health and relationship education in schools.
Earlier this month, Education Minister Richard Bruton announced a major review of relationships and sexuality education (RSE) in schools.
The Union of Students in Ireland (USI) has expressed its support for the bill, stating that the group has had to play "catch-up" when information is not given to students before the enter college.