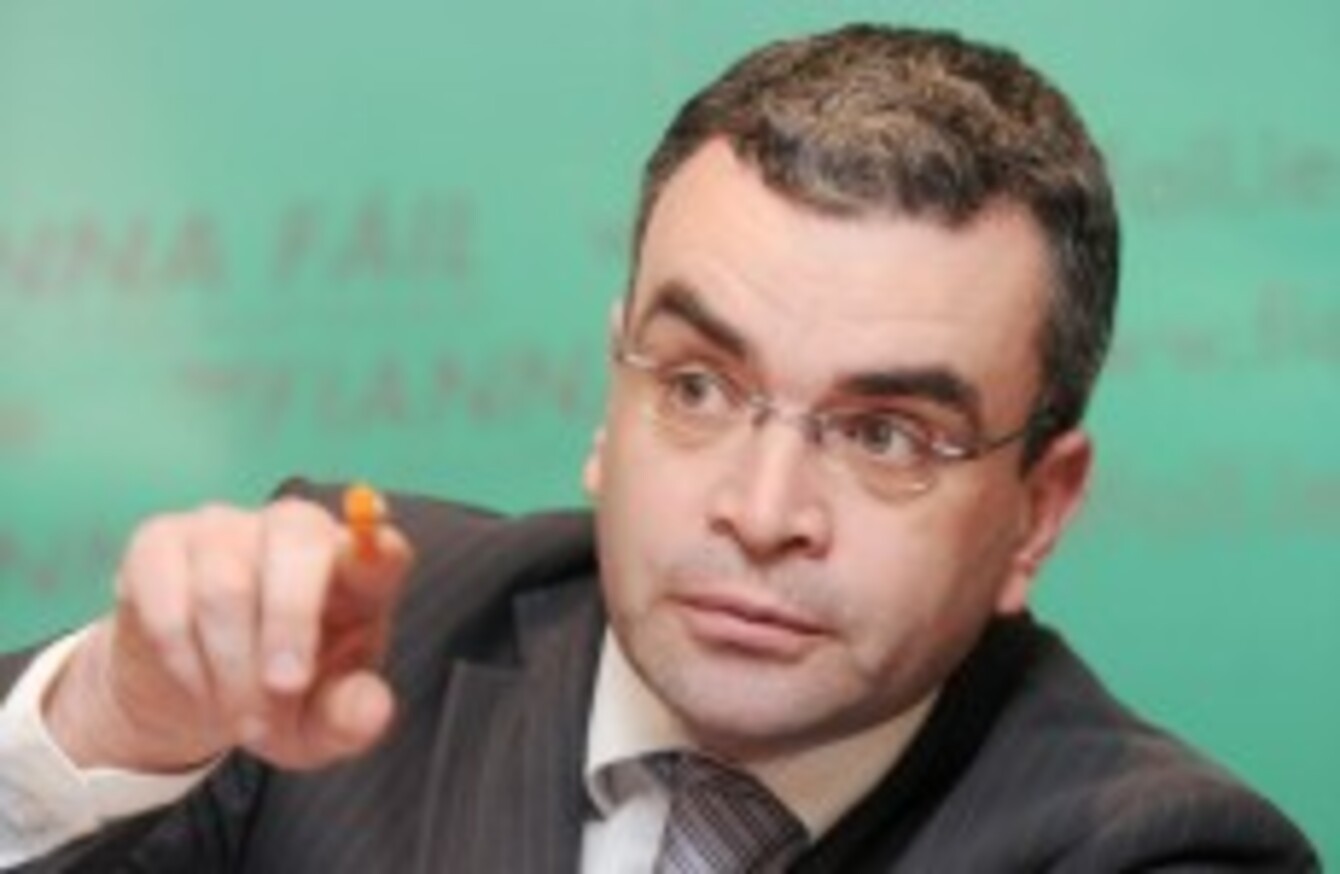 Deputy Dara Calleary
Image: Laura Hutton/Photocall Ireland
Deputy Dara Calleary
Image: Laura Hutton/Photocall Ireland
FIANNA FÁIL IS to put a motion before the Dáil this week calling on the Government to scrap sick pay reforms, which it describes as "foolish plans to push the entire cost of four weeks' sick pay directly onto businesses".
The Private Members Motion will be tabled by the party's Jobs Spokesperson Dara Calleary, and accuses the Minister of Social Protection Joan Burton of using "flawed and misleading information to justify a new mandatory sick pay scheme that will cost jobs".
Deputy Calleary said the party believes that a statutory sick pay scheme can only lead to higher employment costs for small businesses, and that "to impose higher costs on SMEs at a time of an escalating credit crisis in the sector can only mean one thing: job losses".
He noted that a survey published last week by ISME showed that 96 per cent of SMEs anticipate job losses if Minister Burton proceeds with her mandatory sick pay scheme.
Deputy Calleary said that viable small businesses do not have the flexibility to absorb the kind of changes within these reforms.
Many businesses say they are holding off on recruitment until they know whether Minister Burton will press ahead with her plan in Budget 2013.
He added: "It is completely unacceptable to place further social welfare costs onto struggling businesses and to make it even more expensive for them to retain and hire staff."
Deputy Calleary said he is calling on deputies from all sides of the house "to think carefully of the small businesses in their own communities that provide valuable and necessary employment in these difficult times".