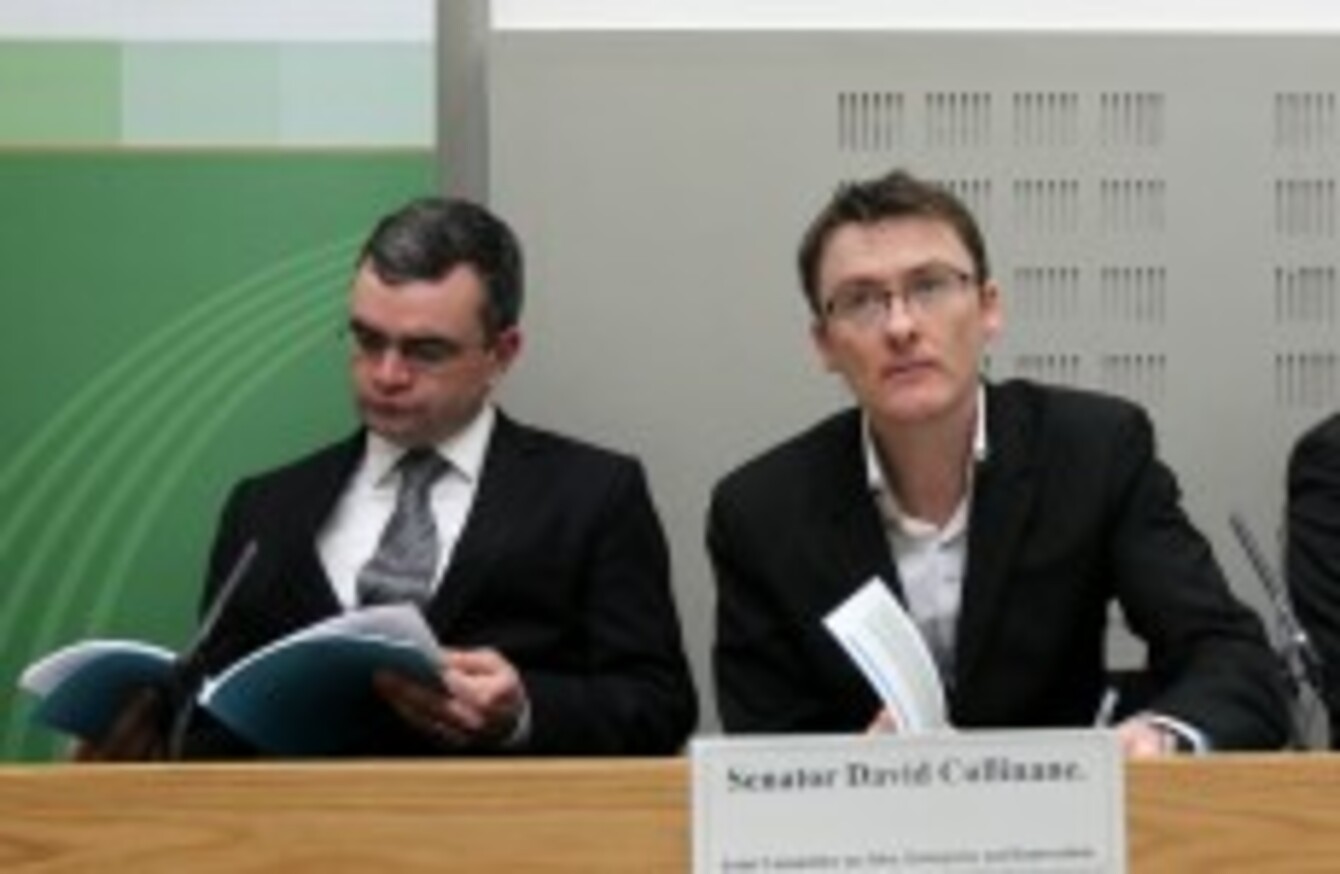 Image: Sam Boal/Photocall Ireland
Image: Sam Boal/Photocall Ireland
BOTH FIANNA FÁIL and Fine Gael have rejected as unworkable proposals from Sinn Féin for a third-rate of income tax for those earning over €100,000.
In a debate on RTÉ's The Week in Politics this morning, Sinn Féin Senator David Cullinane outlined his party's tax policies, saying that the Government has a "clear choice" in where it makes savings:
There are a range of choices which we will outline in our pre-budget statement, these will include a third rate of tax as well as moderate increases in capital gains tax and capital acquisitions tax. The third rate of income tax would allow the Government to abolish the property tax.
Sinn Féin's proposals have been costed by the Department of Finance but Fianna Fáil TD Dara Calleary argues that the cumulative effect of implementing all of the policies at once would lead to a "pressure" on the national finances that would be unsustainable:
We've looked at that pot of gold, we've looked at those higher earners and they're not there, they don' t have it. They are still paying top rates, they are still paying charges. We've done the analysis and its not there.
Calleary said that his party will not be "throwing out" policies they can't deliver on, something he said the Labour Party did before the last general election.
Fine Gael TD Dara Murphy compared Sinn Féin's wealth tax proposals to a "fairytale", saying that its been shown that they will lead to money leaving the country.
"It's been tried with disastrous consequences by Francois Hollande in France. The reality is that what Sinn Féin are proposing will effect more on middle income families," he said.
Defending his Government's record, "austerity is not the term to use," he said.
"It's about bringing Ireland in line in terms of  what we spend and what we bring in ourselves."