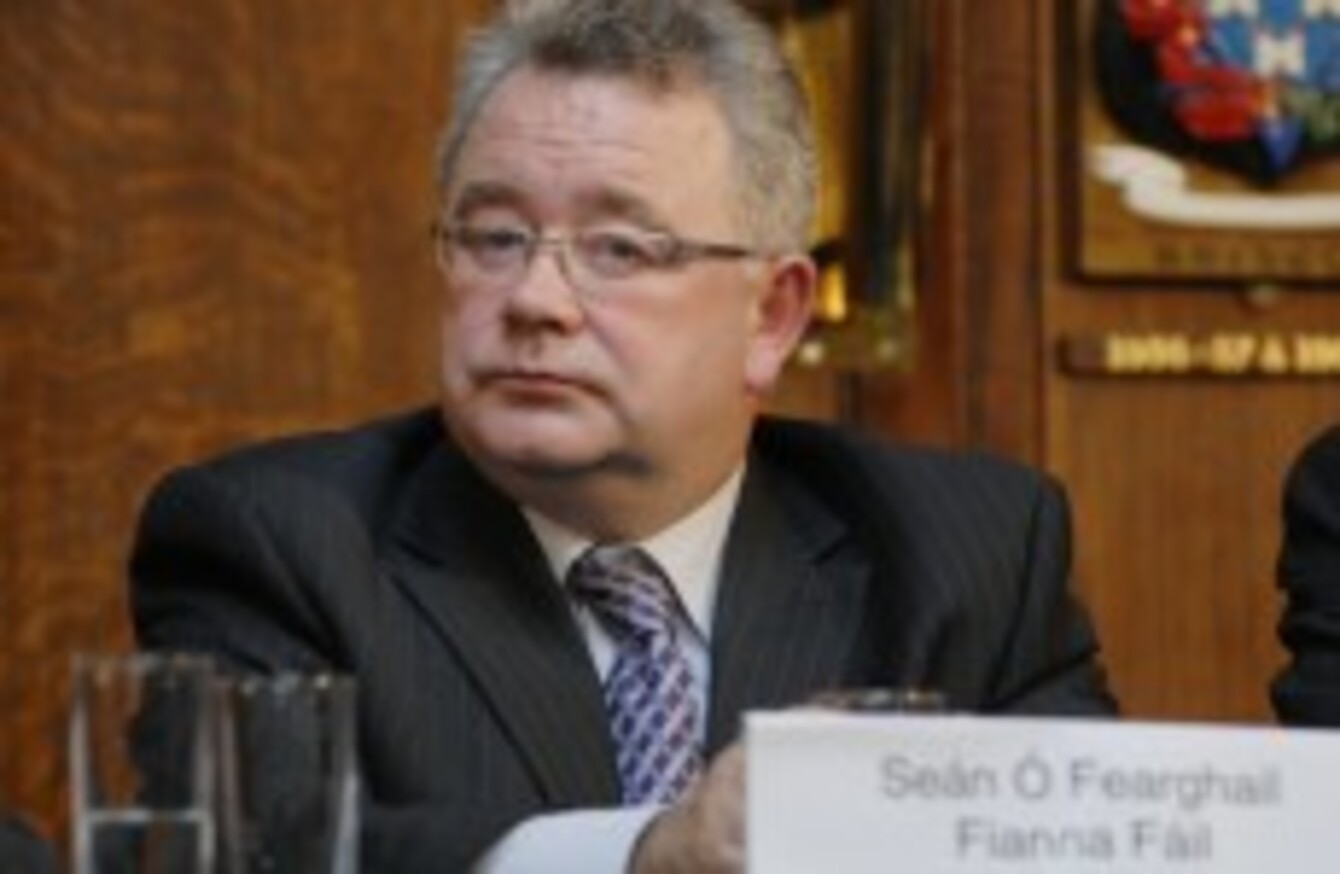 Fianna Fáil chief whip Sean O Fearghail
Image: Sasko Lazarov/Photocall Ireland
Fianna Fáil chief whip Sean O Fearghail
Image: Sasko Lazarov/Photocall Ireland
ANY PRESIDENTIAL CANDIDATE seeking Fianna Fáil support will have to get full party support, the party's chief whip said last night.
Speaking to Sean O'Rourke on the RTE television programme The Week in Politics, Sean O Fearghail said that the members would wait and would act collectively when nominations close.
When asked what the party's position on David Norris is, he commented:
We don't have a position on David Norris – the only information that we have that is concrete about the David Norris situation is that he has withdrawn from the campaign
He said that there had been two individuals looking for assistance in getting on to the ballot paper but denied that one of those was Norris, saying that "not one person indicated to me that they had any communication with Norris".
When asked if there is any appetite in the Fianna Fáil parliamentary party for helping him back into the field, O Fearghail said the party met two weeks ago to discuss its position on the election.
..The decision we had to make was would we or would we not put forward an internal candidate. We decided that we would not. We further decided that we would wait until 27 September when nominations close and after that we would evaluate the situation in relation those people who are in the campaign and decide as a party whether or not we would offer our support
He did say however that "it is open to any of these people to approach us".
O Fearghail further stated that he didn't anticipate that TDs and Senators would be given the freedom on backing candidates that councillors have.
This would mean that David Norris would need to request the formal backing of Fianna Fáil if he is to get on the ballot paper.
An exclusive report by Jerome Reilly in yesterday's Sunday Independent indicated that Senator Norris is on the verge of re-entering the race for the Áras.