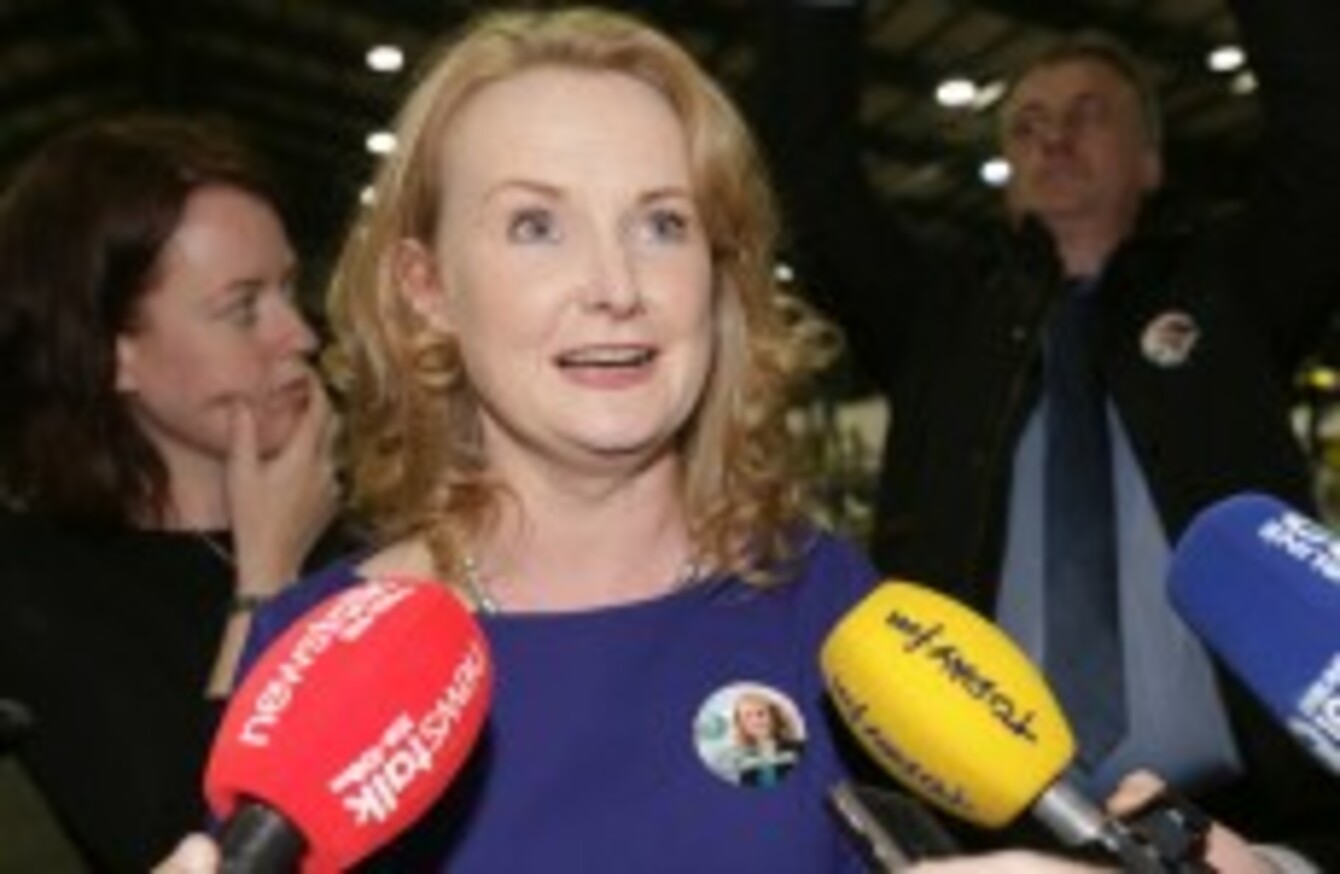 Mary Fitzpatrick
Image: RollingNews.ie
Mary Fitzpatrick
Image: RollingNews.ie
FIANNA FÁIL MEMBERS in two Dublin constituencies have been told they can only pick a female candidate for the general election as the party aims to fulfil the requirement that a third of its Dáil hopefuls are women.
A controversial directive was issued to members in Dublin Central and Dublin South-Central in correspondence today.
In Dublin Central, members have been told they can only pick either long-time member Denise McMorrow or former councillor Mary Fitzpatrick as the candidate for the general election.
The decision has been heavily criticised by Brian Mohan, a party activist, who had hoped to win the nomination at the convention, which is being held on 7 October.
The three-seat constituency is former taoiseach Bertie Ahern's old power base and members of his old organisation – infamously known as the Drumcondra Mafia – remain active in the area.
As reported by TheJournal.ie earlier this month, Ahern's supporters still hold sway in the local Fianna Fáil organisation and could account for around 60% of the vote at any selection convention.
Local Fianna Fáil sources believe McMorrow, a long-time member of the party, will have the backing of Ahern's supporters with some viewing it as an effort to hamper Fitzpatrick's efforts to get on the Fianna Fáil ticket.
Dublin Central is the constituency where Fitzpatrick, who ran in the European elections in Dublin last year, famously claimed she had been "shafted" by the former taoiseach.
In the 2007 election a late leaflet drop saw Cyprian Brady elected off a huge transfer from Ahern despite getting fewer first preferences than Fitzpatrick.
'Bitterly disappointed'
Needing to boost its contingent of female candidates, it's believed Fianna Fáil headquarters is keen that Fitzpatrick, who unlike McMorrow has run in several election campaigns, win the nomination and run for the party in the general election.
But those close to Fitzpatrick believe McMorrow's presence could scupper this. McMorrow has denied claims she had the backing of Ahern's supporters.
Mohan, whose father Noel is close friends with Ahern, also dismissed claims that the former taoiseach or his supporters were influencing the current contest.
In a statement tonight, Mohan said he was "bitterly disappointed" with the issuing of a woman-only directive.
He said the decision by Fianna Fáil's National Constituencies Committee had been taken "without any serious thought into the long term plan that we as members of Dublin Central have".
That being said I blame not the party nor its members for this decision. I lay 100% blame with the undemocratic and discriminative Gender Quota rule. I had received positive feedback from all the members of Dublin Central Fianna Fáil and was and indeed still am quite confident that I would win the selection convention.
He said he would continue to work for Fianna Fáil in Dublin Central with the aim of winning a seat in the north inner city in the 2019 local elections.
'A bitter pill'
In Dublin South-Central, Ballyfermot-based Councillor Daithí de Róiste has declared himself "the first candidate for a General Election" to be prevented from running due to his gender.
#Open journalism No news is bad news Support The Journal

Your contributions will help us continue to deliver the stories that are important to you

Support us now
A letter from party headquarters, delivered today, invites local party members to the selection convention on 8 October, and names De Róiste and Crumlin-based councillor Catherine Ardagh as the two candidates seeking selection.
However, the letter warns:
Having considered the matter very carefully and consulted with the CDC Officer Board, the National Constituencies Committee has recommended that one candidate be selected at the convention, and that the candidate selected be a woman.
The letter adds that the decision had "taken account of the requirement that at least 30% of our party's candidates be female."
Speaking to TheJournal.ie this evening, De Róiste said it was "a bitter pill to swallow."
I've been working hard, and my record speaks for itself. I got 1,300 first preference votes [in last year's local elections.]
I don't agree with gender quotas. I'm being discriminated against based on my gender.
De Róiste added that the move was undemocratic, as it denied Fianna Fáil members in Dublin South-Central the right to choose their preferred candidate.
Asked whether he would re-consider his future in the party, the Dublin City Councillor said:
I'm a member of Fianna Fáil, for the moment. I do believe Fianna Fáil is the party for me, but I'll have to assess this situation.
A Fianna Fáil spokesperson declined to comment.
Additional reporting by Dan Mac Guill