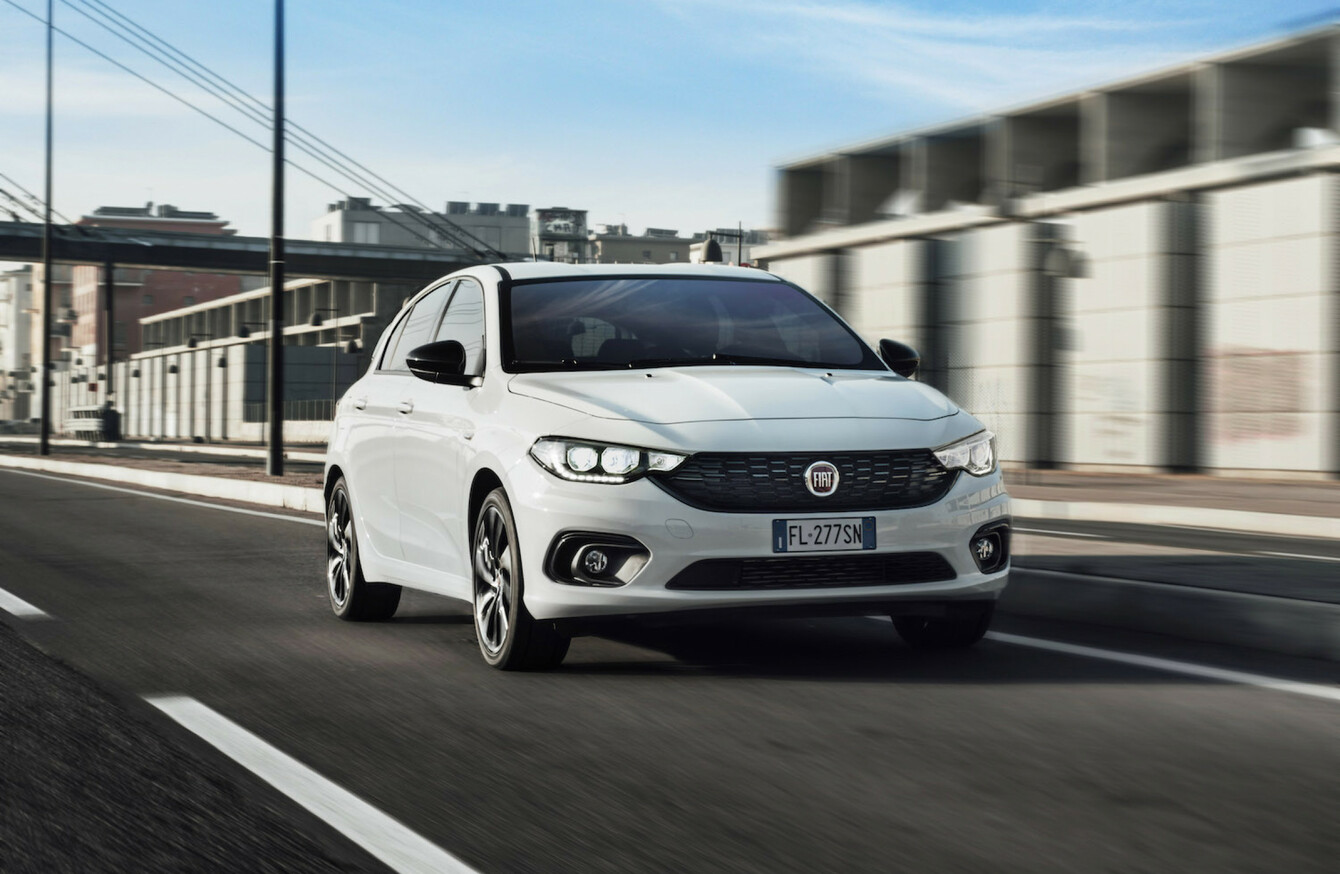 Image: Fiat
Image: Fiat
HAPPY BIRTHDAY TO the Fiat Tipo, which turns 30 this year.
That's right, the Italian hatchback was introduced to the public on 26 January, 1988 and it made quite an impact when launched. It had a lightweight, corrosion-free, plastic composite tailgate – a first in the industry – and it was one of the first cars to be built on a modular platform from which Fiat could make saloon and estate variants of the Tipo.
Its chassis was also the foundation for other Fiat models including the Fiat Tempra, of which a traditional saloon body and a station-wagon were available. The Tipo also had a digital dashboard, which was a bit of a novelty back in 1988 especially for this class of vehicle.
Back to the present day, and Fiat has announced a new version joining the Tipo family, the S-Design.
The S-Design dials up the sporty styling and is recognisable by its wide
grille with glossy black trim, which continues around the edges of the fog lights
and on the mirror caps.
The S-Design models also sport new diamond-cut 18-inch alloy wheels, tinted rear windows, body coloured handles and Bi-Xenon headlights, which make their first appearance in the Tipo family.
The interior has new leather and fabric seats, a leather trimmed gear knob and steering wheel, glossy black accents on the dashboard and a 'Tecnico Grey' fascia, which spans the entire width of the cabin. There's also a seven-inch touchscreen with Apple CarPlay and Android Auto connectivity.
Powering the S-Design Tipo is a 120hp 1.4-litre T-Jet petrol engine. Combined with a manual transmission, it produces 139g/km of CO2 while returning 6.0 litres/100km on the combined cycle. The diesel option is the 120hp 1.6-litre M-Jet with a manual transmission. It produces 98g/km of CO2 while returning 3.7 litres/100km on the combined cycle.
The Fiat Tipo S-Design hatchback is in showrooms and is available to order
now. It is priced from €22,995 for the petrol model and €24,745 for the diesel option.