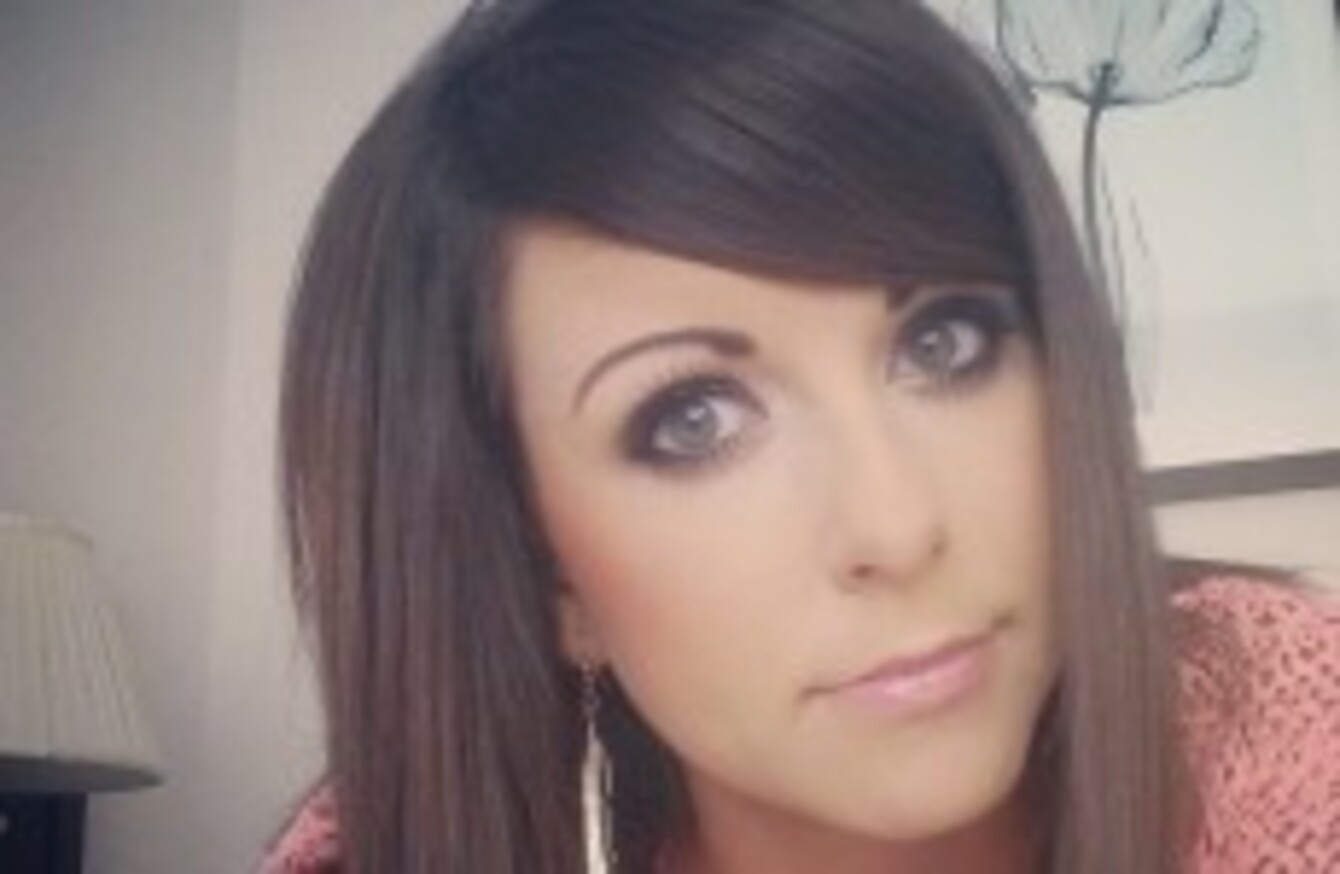 Mairéad Deane
Mairéad Deane
GEMMA FLOOD WAS in chronic pain for fifteen years before she found out why.
Over the years several doctors had tried and failed to establish what was causing the debilitating pain that had derailed her life.
After countless misdiagnoses, a doctor in Gorey finally discovered the truth: she had fibromyalgia syndrome.
Gemma recalls hearing the news six years ago.
"I hadn't a clue what it was, I had never heard of it in my life … I couldn't even spell it. I Googled it, that was very frightening. I was in shock for ages.
"I'll never forget this to my dying day, the doctor said: 'Gemma you won't die of this, but you will die with this'."
Gemma had to give up her job as a freelance journalist because of her condition. She has often ended up in tears due to pain and at one stage thought she was dying.
Very few people can work with it – the few people that do, do it with great difficulty. Many are striving to stay in jobs due to financial pressure.
Gemma said that it's very difficult for sufferers to explain why they need time off work: "It's such a mystery, it's hard to explain to your boss. It's not like saying you hurt your back or have asthma."
Tired of feeling helpless, Gemma set up a support group for fibromyalgia sufferers in Carlow.
After the diagnosis I decided to stand up and be counted.
She chaired the group for five years before taking up an advocacy role and lobbying the Department of Health to include fibromyalgia on the long-term illness list and ensure sufferers receive a medical card or GP visit card.
Fibromyaglia Sufferers in Ireland made a submission to the Joint Oireachtas Health Committee on 6 December 2012. They have been unsuccessful in their efforts so far.
Gemma believes if the syndrome was placed on the long-term illness list it would lead to much-needed research being done and the establishment of a national association that better links support groups.
'Invisible illness'
She describes fibromyalgia as an "invisible illness" because people who have it often look as though there is nothing wrong with them.
Sufferers often have other health issues such as lupus, diabetes and depression.
Gemma found out that she had type-2 diabetes a year after her fibromyalgia diagnosis.
She knows at least three people with fibromyalgia who have died by suicide: "I don't want another one."
Last month she launched a booklet aimed at spreading awareness of the disease. It features the real life stories of fibromyalgia sufferers. Some 3,000 copies are currently being distributed nationally, and local TD Pat Deering has brought some to the Dáil.
Gemma has given up on conventional medicine, instead favouring reiki, meditation and reflexology.
The cause of fibroyalgia is unknown, but, in her experience, Gemma has found that it can be triggered by sudden trauma, stress or prolonged sleep disturbances.
Some doctors believe that people with the syndrome have a lower threshold for pain because of increased sensitivity in the brain to pain signals. There are 18 tender points on the body that are used to diagnose the syndrome.
There is no cure.
The number of people who suffer from fibromyalgia in Ireland is not known but approximately 14 million people in the EU have the syndrome and 1-3% of the global population.
"It has no mercy on age, sex or profession," Gemma commented.
Fatigue
Sufferers experience 'pull the plug' tiredness where they have virtually no energy to move.
Gemma said this is particularly difficult for people with young children. In fact, many sufferers put off having children as they fear not being able to look after them.
"You literally can't go anymore, you just have to stop … If I don't get my rest I'm done.
You can't plan to go out. You could arrange to meet the girls but that night you could be flat on your back in pain.
She knows many people who have ended up "in bed for weeks on end with the pain, doped out of their heads on medication".
It's like someone beating you up, it's like an electric shock.
Lack of understanding
Gemma remarked that sufferers receive very little in the way of support and are often mis-diagnosed due to a lack of understanding of the disease.
Many people have difficulty accessing the Disability Allowance or Invalidity Pension due to the same reason. They are usually awarded payment once they have been independently assessed but this process generally takes from 12-18 months.
In their submission to the Oireachtas Health Committee, sufferers noted that "as Fibromyalgia is a neurological disorder aggravated by stress … we do not have the wherewithal mentally encountered by [this process]".
Gemma has made a fresh appeal for officials in the Department of Social Protection to listen to sufferers and not "make decisions based on paper work".
We're not invisible, why should our illness be invisible?
Fibromyalgia can often run in families but Gemma's 24-year-old son Alan does not have the syndrome.
Early diagnosis
Bucking the trend of a late diagnosis, Mairéad Deane (28) was just five-years-old when she found out that she had the illness.
Mairéad had scarlet fever when she was four, something she believes triggered her fibromyalgia.
Despite being so young, she remembers receiving her diagnosis vividly.
"I was in pain constantly … At 5 years of age I remember turning around to [the doctor] and asking 'Am I going to die?'"
Mairéad's fibromyalgia often led to her becoming lock-jawed, resulting in her having to be fed through a straw.
I couldn't talk. I couldn't communicate. It was very scary. I got pains literally everywhere in my body … It's like having a bad dose of the flu, you know when you get aches and pains but it doesn't go away, and it's ten times worse.

It took over my whole life. I never really had a childhood: constantly at doctors' appointments – prodded, poked and tested.
Mairéad missed so much time at school that she left formal education after completing her Junior Certificate.
"When I went in to school I was in so much pain I couldn't concentrate – literally, there was no point."
'We went down every road … and nothing'
When she was 11 years old her parents brought her to America to see if they could get any answers because "nothing was working in Ireland".
"As soon as [the doctor] heard the word 'fibromyalgia' he said that there was nothing that could be done. 'You won't die from it, but you will take it to the grave with you. Go and enjoy your holiday'.
There's nothing my mother and father didn't try – faith healers, everything. We went down every road … and nothing.
Mairéad said "there hasn't been a whole lot that's helped" but her condition has improved.
She has been on antidepressants for some time: "They've saved me, basically."
Since she was 18 years old she noticed an improvement in her symptoms, seemingly out of nowhere.
"From then 'til now I have come a long way, a hell of a long way.
"I'd like to thank my mother for being my rock, she's the one who went through everything with me. I want to thank my father too – he was always there paying the bills for appointments, and my brother and sister and boyfriend for always being there."
Mairéad works three days a week for four hours at a time in her aunt's newsagents.
"I would never be able to [work full time]. After the 4 hours I come home and I'm totally exhausted. I push myself to work, it's good for the mind."
Awareness
In 2003, Sinéad O'Connor spoke out about her own struggle with fibromyalgia. Mairéad said that this helped in terms of raising awareness of the syndrome.
"People would be more inclined to listen to a famous person than to us."
Mairéad is one of 21 people featured in Gemma's booklet. She said she wanted to share her story so people "know how far I've come".
My message I'm trying to get out is: Don't let fibromyalgia define you. Push yourself on the good days, keep fighting. There's always people out there who are worse off than you … What doesn't kill you makes you stronger.
To receive a copy of Gemma's booklet, join the Fibromyalgia Awareness and Advocacy Forum Ireland group on Facebook.