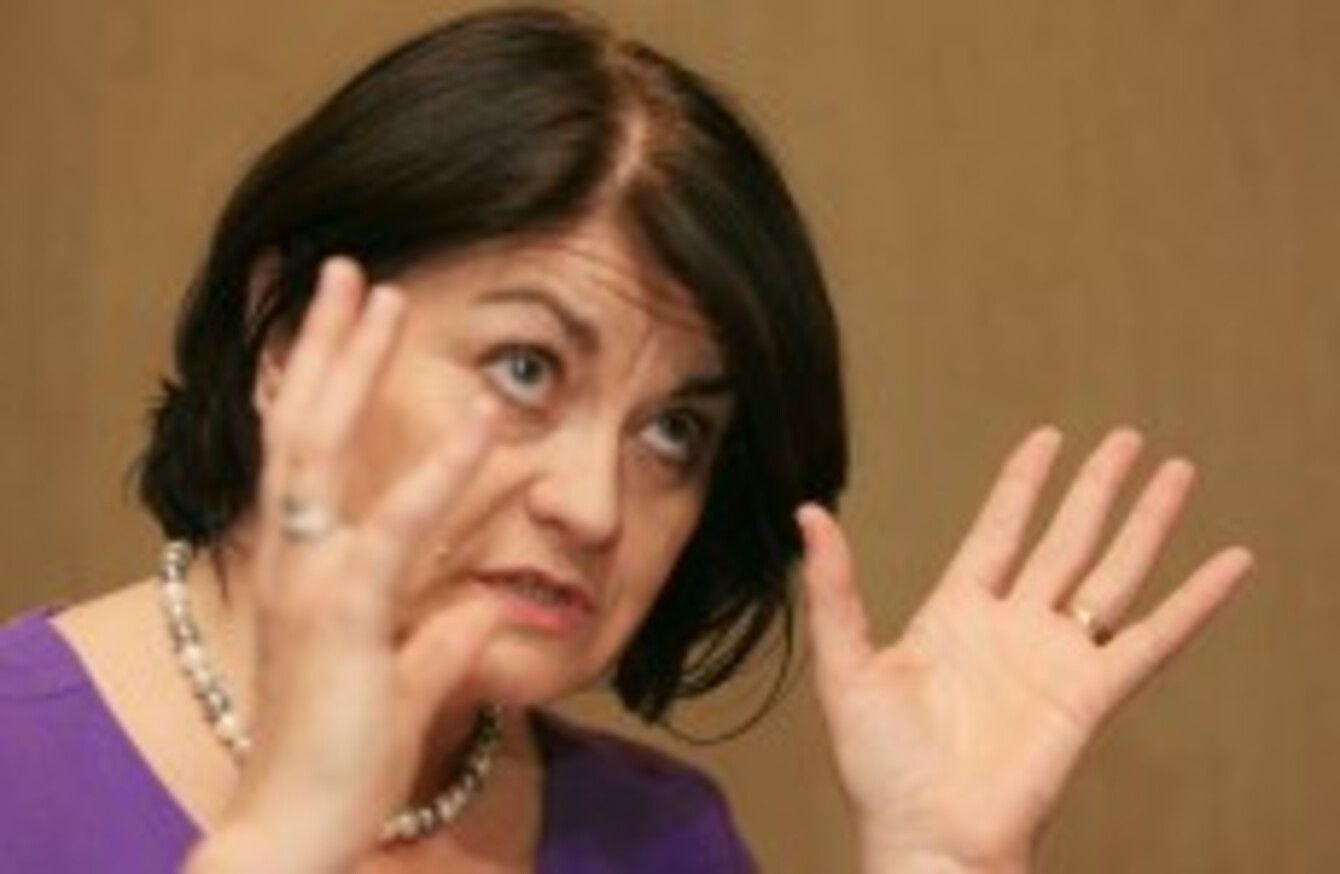 Fidelma Healy-Eames
Image: Leah Farell/Photocall Ireland
Fidelma Healy-Eames
Image: Leah Farell/Photocall Ireland
Updated: 11.32am
FIDELMA HEALY-EAMES has hit back at criticism she received for mispronouncing 'wifi' in the Seanad.
The independent Senator made headlines last week for pronouncing the word as 'wiffy'.
She has now taken to Facebook to explain what happened.
Healy-Eames said she intentionally used the French pronunciation of the word and was "not expecting it in the least to cause a ripple", adding: "Quelle surprise!"
The Senator noted that Irish people travel a lot and she was simply "acknowledging the dependence on and prevalence of wifi, wherever we go".
She also included a link to a website that shows there are different pronunciations of the word.
https://vine.co/v/e1KIjgrLIJ2
The speech in which she was speaking about wifi was made during a Seanad debate on the Harmful & Malicious Electronic Communications Bill 2015 – a proposed piece of legislation that looks into the issue of cyberbullying.
Speaking on The Anton Savage Show today, Healy-Eames said the attention she has received online amounts to cyberbullying and "proves the point of the need for boundaries".
She said the coverage was "very definitely intended to demean and to belittle me".
I don't think it was a bit nice. Look it, I can take it – I'm a big girl.
Her Facebook statement also noted:
Is it not ironic that the point made in the Seanad in relation to the potentially damaging use of electronic communications/social media has been proven by the plethora of keyboard warriors who have jumped on the bandwagon to belittle and to ridicule, while ignoring that I had referred to 'wifi' first? How easy it is to selectively edit, to deliberately distort and hurt others in the process?
Healy-Eames said there are a lot more important issues people should be discussing, such as the terrorist shooting in Tunisia, ongoing violence Syria and economic uncertainty in Greece.
The senator said has kickstarted her general election campaign, before concluding with:
"Please keep it going on wifi, wifee, or weefee, whatever floats your boat."