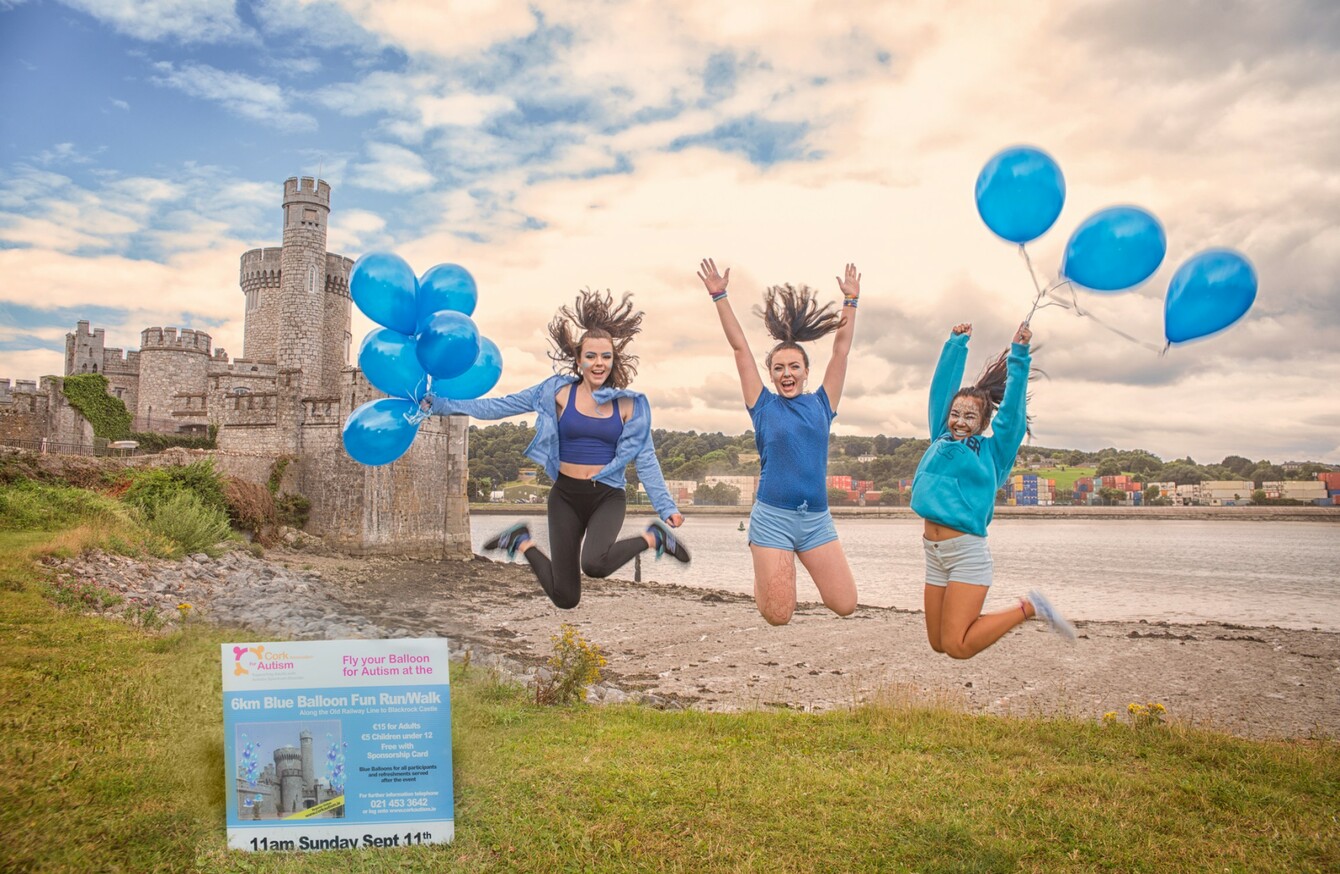 Participants getting ready for this Sunday's fun run and walk in the shadow of Blackrock Castle in Cork Harbour.
Participants getting ready for this Sunday's fun run and walk in the shadow of Blackrock Castle in Cork Harbour.
AN ENVIRONMENTAL GROUP has welcomed the cancellation of a planned balloon release by an autism charity.
Cork Autism Society had planned to release balloons into the air this Sunday, but have now cancelled the release – if not the event – after protests from the Friends of the Irish Environment.
The FIE said that balloons released into the environment burst and become lethal 'marine debris', creating a hazard for sea turtles, dolphins, whales, fish, and seabirds who mistake them for jellyfish or other prey.
Marian Courtney of Cork Autism Society told TheJournal.ie she has written to the FIE saying that event has been "slightly altered".
Instead of a release, the balloons, which are tied to participant's wrist during this Sunday's 6km 'fun run' and walk, will instead be taken home by the participants.
"We're delighted with the prompt response from Cork Autism Society," FIE Director Tony Lowes told TheJournal.ie.
It's very good of them, and they were very quick. I'm sure if people knew about the effects of these balloons, they wouldn't plan releases.
"We find that important people don't realise there's an adverse side to it."
No-brainer
"The balloons travel and rise across long distances, and they generally land in the ocean, and they break up into fragments which can last in the ocean for up to a year," he added.
They look like a prey of some kind to turtles and to seabirds. Their stomachs fill up with plastic, and they feel like they're fill, they don't eat, and they starve to death.
"Plastic is a worldwide problem, but we still see balloon releases planned for events, and it's a no-brainer."
The FIE also called on the Government to define balloons as litter, making their outdoor releases illegal.
A previous protest by the FIE caused a balloon release planned for the January 2013 opening of the Irish EU Presidency to be re-arranged from a general balloon release to a 'secure balloon release'.
Participants in this Sunday's run can register online at www.corkautism.ie. The walk will start at the old Railway Line near Páirc Uí Chaoimh in Cork City, and travel along the River Lee estuary to Blackrock Castle.
Entry is €15 for adults, €5 for children and free with a sponsorship card via c.walsh@corkautism.ie