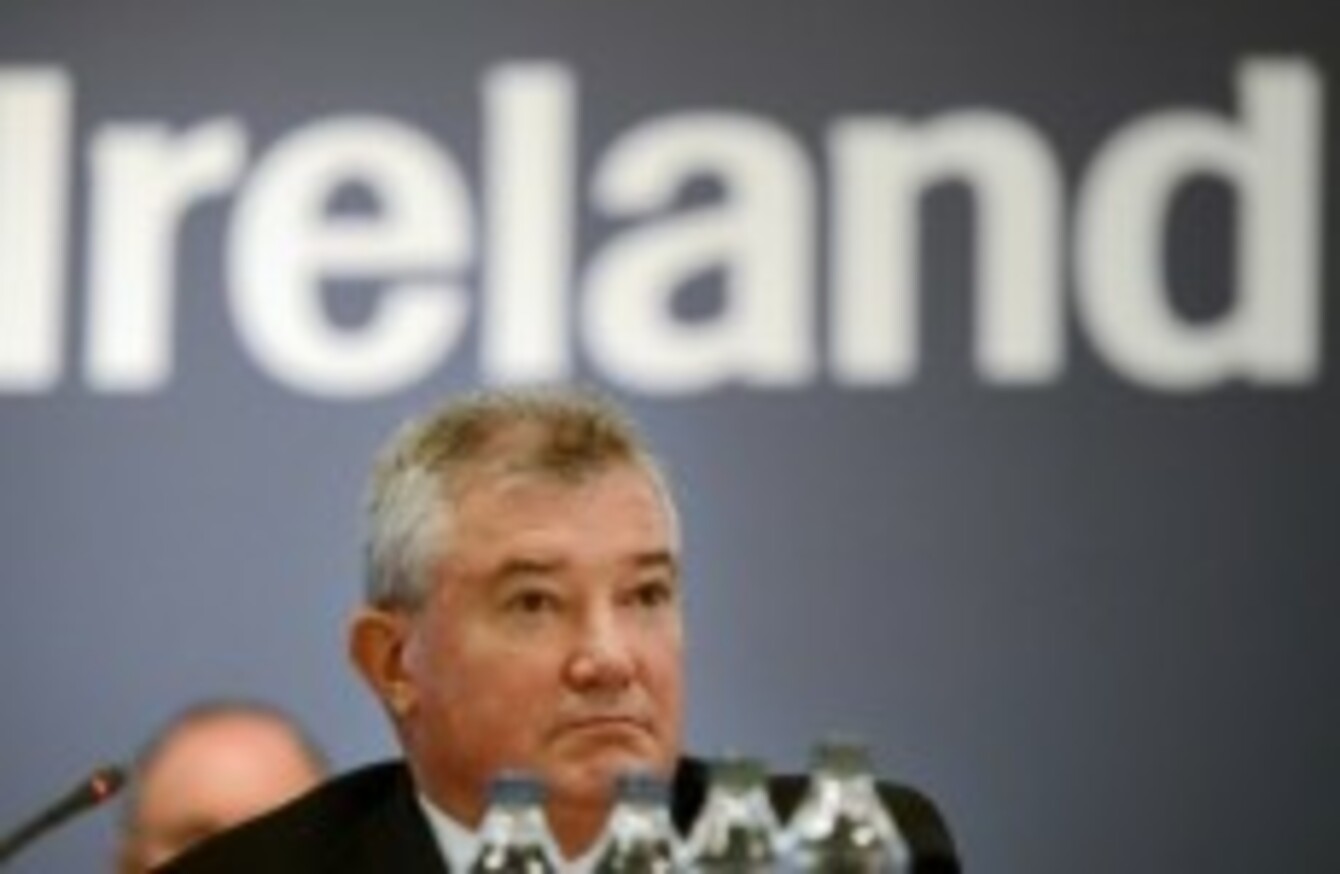 Bank of Ireland CEO Richie Boucher
Image: Photocall Ireland
Bank of Ireland CEO Richie Boucher
Image: Photocall Ireland
THE HEAD OF the Oireachtas Finance Committee has said he will press the CEO of Bank of Ireland for more detail on how it intends to preserve records that may be use in the anticipated banking inquiry.
Finance Minister Michael Noonan wrote to the Bank of Ireland, AIB and Permanent TSB in the wake of the Anglo Tapes scandal, asking them to preserve any tapes or files that may be needed.
The Minister's letter to bank bosses asked them to hold onto material from the years preceding the September 2008 guarantee and dating from after it, as he said it "may all be relevant".
While AIB and Permanent TSB's responses, obtained by TV3′s Brian O'Donovan under the Freedom of Information Act, made it clear that the institutions would preserve all relevant files, the reply from Bank of Ireland contained a number of qualifiers:
…the Bank will take all such steps as we reasonably can to retain and maintain records believed to be within the remit of the anticipated inquiry.
The Finance Committee is set to hear from the CEOs of all three institutions – and from Ulster Bank management – over the next three days, beginning with AIB's David Duffy this afternoon.
BoI boss Richie Boucher is up tomorrow, and committee Chairman Ciarán Lynch says he will be asking the Chief Executive for more detail on how they intend to preserve the material.
"Whilst the responses from other banks were clear, the one from Bank of Ireland was measured at best and reserved at worst, indicating a reluctance," Lynch told TheJournal.ie.
Whilst the predominant issue this week will be will be the banks offering sustainable solutions to homeowners, the matter of the Bank of Ireland response will also be an issue.
Lynch said the meetings this week would provide the committee with a chance to examine lenders' responses to the mortgage crisis in detail, "particularly mortgage arrears and the target, that by the end of June 2013, banks should have proposed sustainable mortgage solutions for 20% of distressed borrowers".
"When the banks were last before us, there were no specific targets in place to provide solutions for homeowners in arrears.
"Those targets are now in place and, more specifically, we will consider how the individual banks are meeting their targets and ensuring that there is a consistency of approach in dealing with distressed borrowers."
This afternoon's AIB session begins at 2pm, and can be viewed online at Oireachtas.ie. Richie Boucher will appear tomorrow morning, followed by Ulster Bank representatives at 2pm. PTSB CEO  Jeremy Masding will appear before the TDs and senators on Thursday.