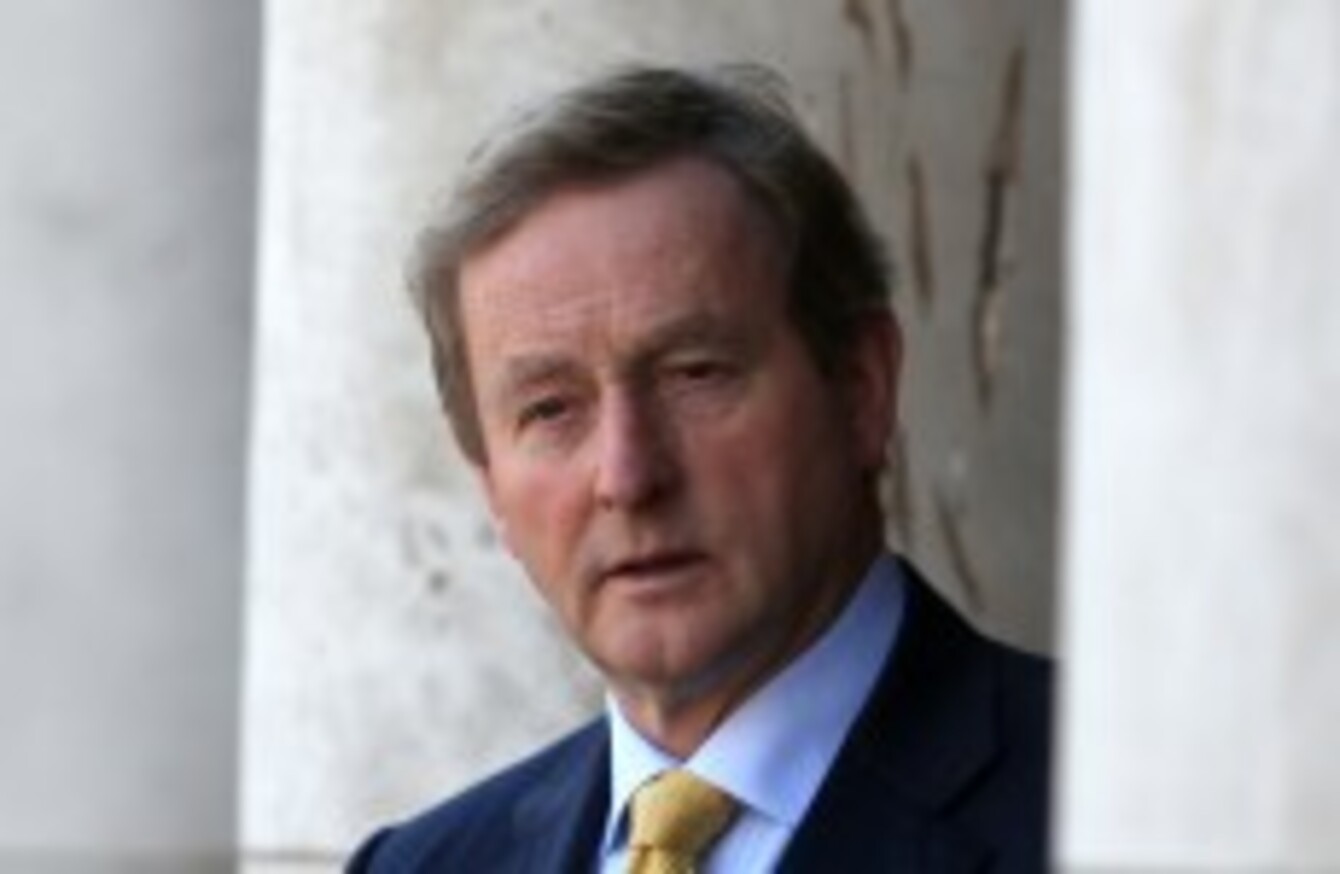 Enda Kenny
Image: Sam Boal
Enda Kenny
Image: Sam Boal
ENDA KENNY WILL not commit to holding a referendum on the 8th Amendment if Fine Gael is re-elected, saying he does not favour abortion on demand.
The Taoiseach said he has no intention of abolishing the controversial constitutional amendment, which enshrines the equal right to life of the mother and the unborn,  without considering what would replace it.
Speaking at the conclusion of the Fine Gael think-in in Adare, Co Limerick today, Kenny told the media:
In respect of the 8th Amendment, I do not favour abortion on demand and I have no intention of abolishing the 8th Amendment without considering what it might be that might replace it.
"And that means, more than any other sensitive issue, I am quite prepared to listen to people who have contributions to make in that regard.
But believe me, believe me, to commit to abolishing the 8th Amendment without consideration of what you might do is not on my radar.
His position, and that of Fine Gael, contrasts with coalition partners Labour which has pledged to include a commitment to hold a referendum on the 8th Amendment in its next manifesto.
In June, a TheJournal.ie survey found many Fine Gael TDs and Senators unwilling say whether or not they favour repeal of the 8th Amendment.
Those that did respond are divided with Dublin-based TDs and Senators including Olivia Mitchell (Dublin South), Mary Mitchell-O'Connor (Dún Laoghaire) and Catherine Noone (Dublin West) all favouring repeal.
Former justice minister Alan Shatter has also said he favours repeal as does Cork South-Central TD and health committee chairman Jerry Buttimer.
The party's election candidate in Dublin Bay South, councillor Kate O'Connell, recently made headlines when she called for abortion on demand up to 10 weeks of pregnancy.
Opposition to repeal largely comes from rural TDs and Senators in Fine Gael. Kenny said today that he is not committing to any referendum.
Asked if Fine Gael would adopt a position in its election manifesto, Kenny said the party would "consider this matter very carefully along with a number of other sensitive issues as well".