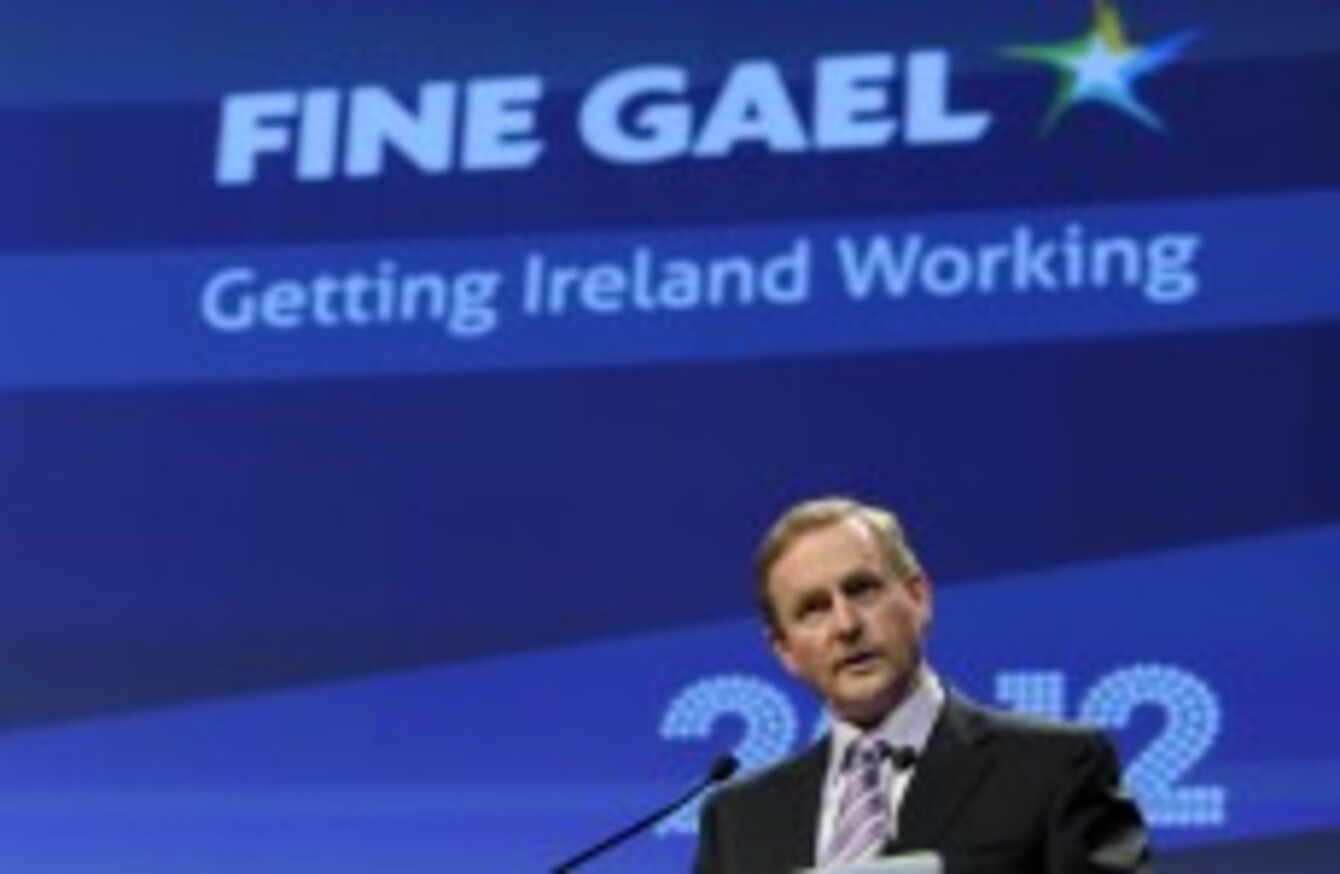 Image: Sasko Lazarov/Photocall Ireland
Image: Sasko Lazarov/Photocall Ireland
FINE GAEL HAS distanced itself from a branch of Young Fine Gael after its members backed a call for the government to bring forward legislation for the X Case and voted for full abortion up to 10 weeks to be allowed in Ireland.
Members of the Trinity College branch of YFG last night voted unanimously for the government to bring forward legislation on the X Case.
Three-out-of-four members also backed a call for legislation for abortion unconditionally up to 10 weeks of pregnancy to be made legal following what organisers said was a "lively discussion" on the motion.
Around 25 members of Young Fine Gael attended the meeting with the majority in attendance being women.
This relfected "the strong concern that has arisen following the death of Savita Halappanavar in Galway," organisers said referring to the case of the 31-year-old dentist who died following a miscarriage last month.
On the motion to allow for unconditional abortion up to 10 weeks of pregnancy, Trinity YFG chairperson Eoin O'Driscoll said: "Abortion in Ireland exists whether we like it or not. Over 4,000 Irish women travel to Britain annually for abortion procedures.
"That is almost eighty Irish women every week. Forcing women already dealing with what must be a personal crisis abroad is akin to sweeping the issue under the carpet and represents a serious neglect of these women by Irish governments.
"Legislating for abortion will ensure that Irish women have access to safe abortions and the proper after care that is often needed."
In a statement, Fine Gael said that YFG "develops its own policy platform" which it said was "separate and distinct to that of the senior Party".
"Fine Gael will not pre-empt the recommendations of the Expert Group, which delivered its report to the Minister for Health, James Reilly, last week," the party said.
"The Minister and his Department are reflecting on the recommendations of the Expert Group, and Minister Reilly has said he expects the matter to be discussed by the Cabinet next Tuesday."