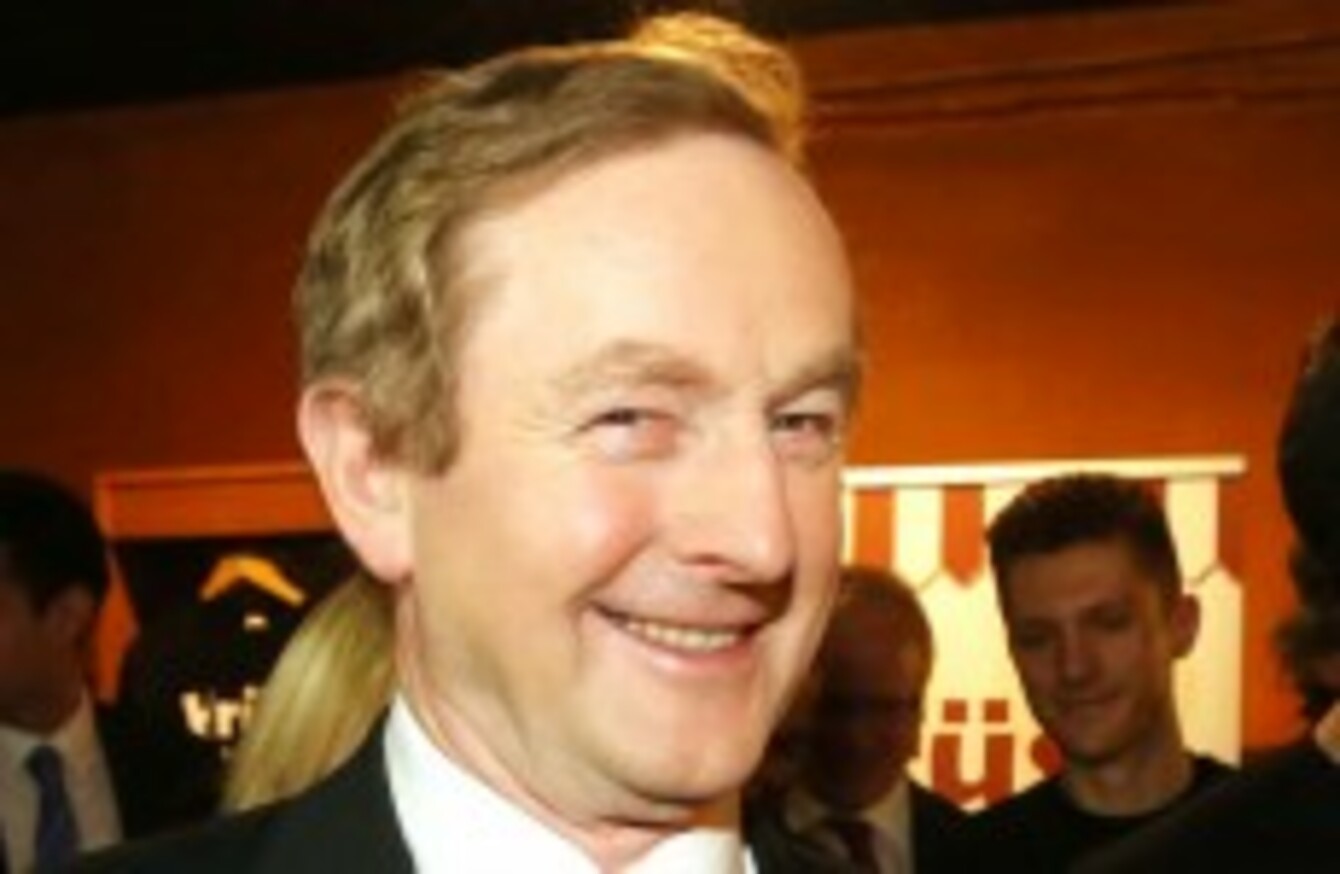 Enda Kenny might be considering a cheeky election before the end of the year
Image: Sam Boal/Photocall Ireland
Enda Kenny might be considering a cheeky election before the end of the year
Image: Sam Boal/Photocall Ireland
FINE GAEL HAS jumped four points in the latest opinion poll as voter satisfaction with the government is also at its highest level in four years.
The latest Ipsos MRBI poll in today's Irish Times shows Enda Kenny's party on 28 per cent and closing in on the psychologically important 30 per cent mark.
It is likely buoy some in government circles, particularly on the Fine Gael side, who believe the Taoiseach should call an election before the end of the year, possibly after the October budget.
But these calls might be dismissed in Labour circles, where the news is not so good. Fine Gael's coalition partner is static on 7 per cent, showing no change since the last poll in March.
There's rare good news for Fianna Fáil which has jumped three points to 20 per cent while Sinn Féin has dropped three to 21 per cent. Support for independents and other parties is on 24 per cent, down four points.
The government's satisfaction rating is at 30 per cent, up five points and at its highest level since October 2011.
The poll is one of a number since the turn of the year to show support for the government rising after a succession of bad polls in 2014 following a number of self-inflicted controversies.
The only anomaly is the most recent Red C Poll for the Sunday Business Post which showed support for both government parties dropping two points each to 25 per cent for Fine Gael and 8 per cent for Labour.