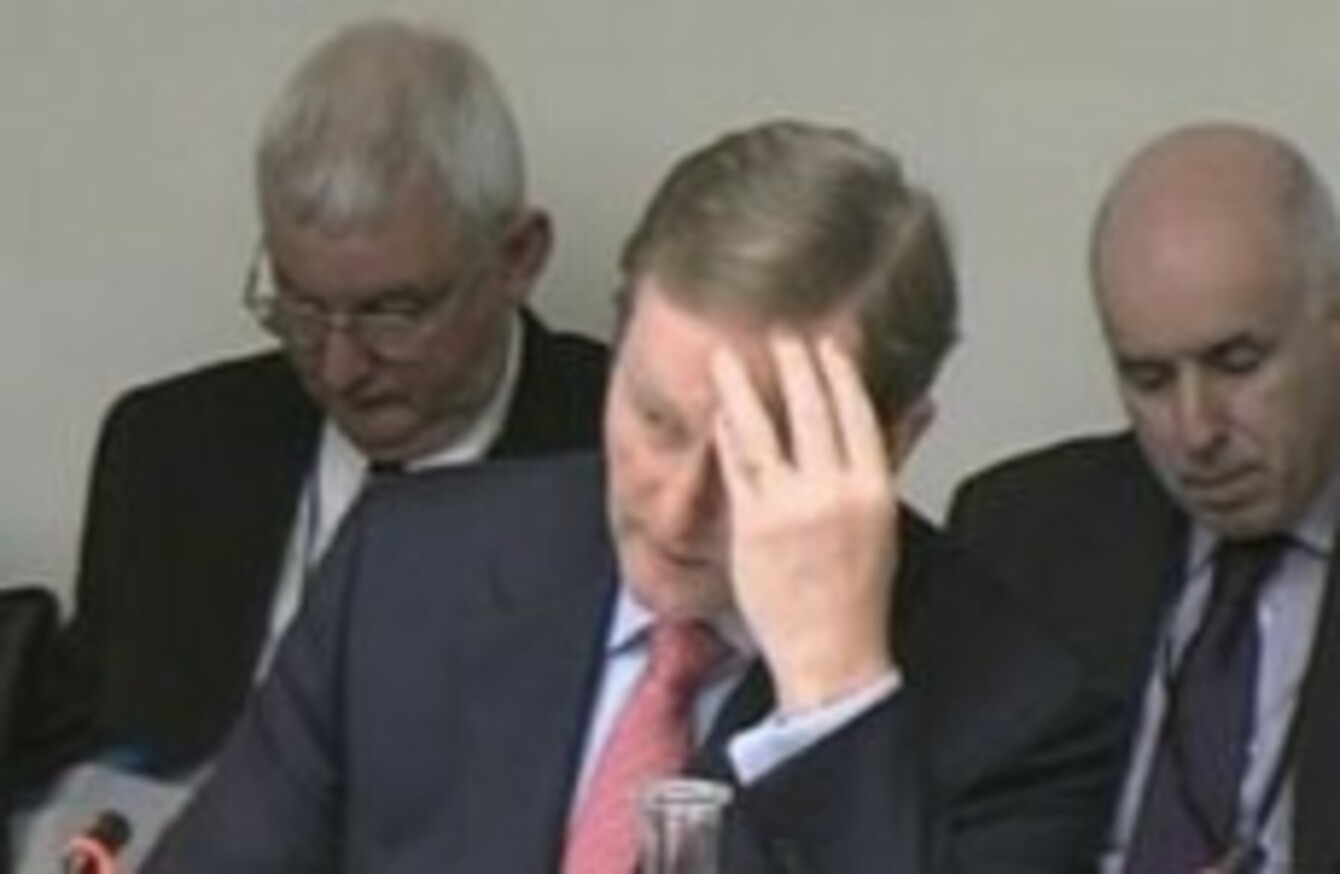 Taoiseach and Fine Gael leader Enda Kenny (File photo)
Image: Screengrab via Oireachtas TV
Taoiseach and Fine Gael leader Enda Kenny (File photo)
Image: Screengrab via Oireachtas TV
FINE GAEL'S PREFERENCE to run three and not two candidates in Ireland South in the forthcoming European elections is putting off a number of potential runners.
The surprise decision of former Irish Farmers' Association (IFA) chief John Bryan to withdraw his name from the running has left party strategists looking for another candidate, with a number of Leinster-based TDs in the running.
With the reduction in the number of Irish MEPs from 12 to 11, the constituency redraw has seen Ireland South take in Carlow, Kilkenny, Wexford and Wicklow in Leinster, as well as all of Munster.
The biggest party in the country wants to run three candidates and hopes to win two seats in the 23 May poll with incumbent MEP Seán Kelly seeking re-election and Cork-based senator and former TD Deirdre Clune also seeking the nomination.
A candidate based in the Leinster part of the vast constituency is the most likely addition to the ticket. Among those in the running are Government Chief Whip and Wexford TD Paul Kehoe, Wicklow deputies Simon Harris and Andrew Doyle, and Carlow-Killkenny deputy John-Paul Phelan. Waterford TD John Deasy has also been mentioned as has senator Michael D'Arcy.
It's understood Kehoe will be meeting a group of TDs later this evening to discuss the possibility of running. However it's understood that Phelan, who ran unsuccessfully in the abolished Ireland East constituency in 2009, is thought to be increasingly unlikely to put his name forward.
Change of tactics
Two of the other potential candidates, who declined to be named, identified the three-candidate strategy as deterring them from seeking the nomination. Fine Gael can only realistically win two of the four available seats and some fear running three candidates will split the vote too much and end up in the party only winning one.
Bryan's decision to withdraw his name follows a change of tactics by the party headquarters from a two-candidate that had been though likely up until recent weeks.
It's believed Bryan was told that the party would only be running two candidates – himself and Kelly – when he was originally approached about running last year, prior to stepping down as head of the IFA.
Indeed Bryan gave a clear indication of his willingness to run for Europe when he told TheJournal.ie in an interview in January that he thought he would have a lot to offer the role of MEP.
His decision not to seek the candidacy as a result of the change in statregy has been criticised by some party members, with one senior source saying the handling of the situation was "monumentally disastrous".
Fine Gael's could conceivably select two candidates, Kelly and Clune, at the selection convention this Sunday and then add a third name to the ticket before its Ard Fheis at the end of the month.
Although another party source said it would be important to have three candidates selected at the convention this weekend.