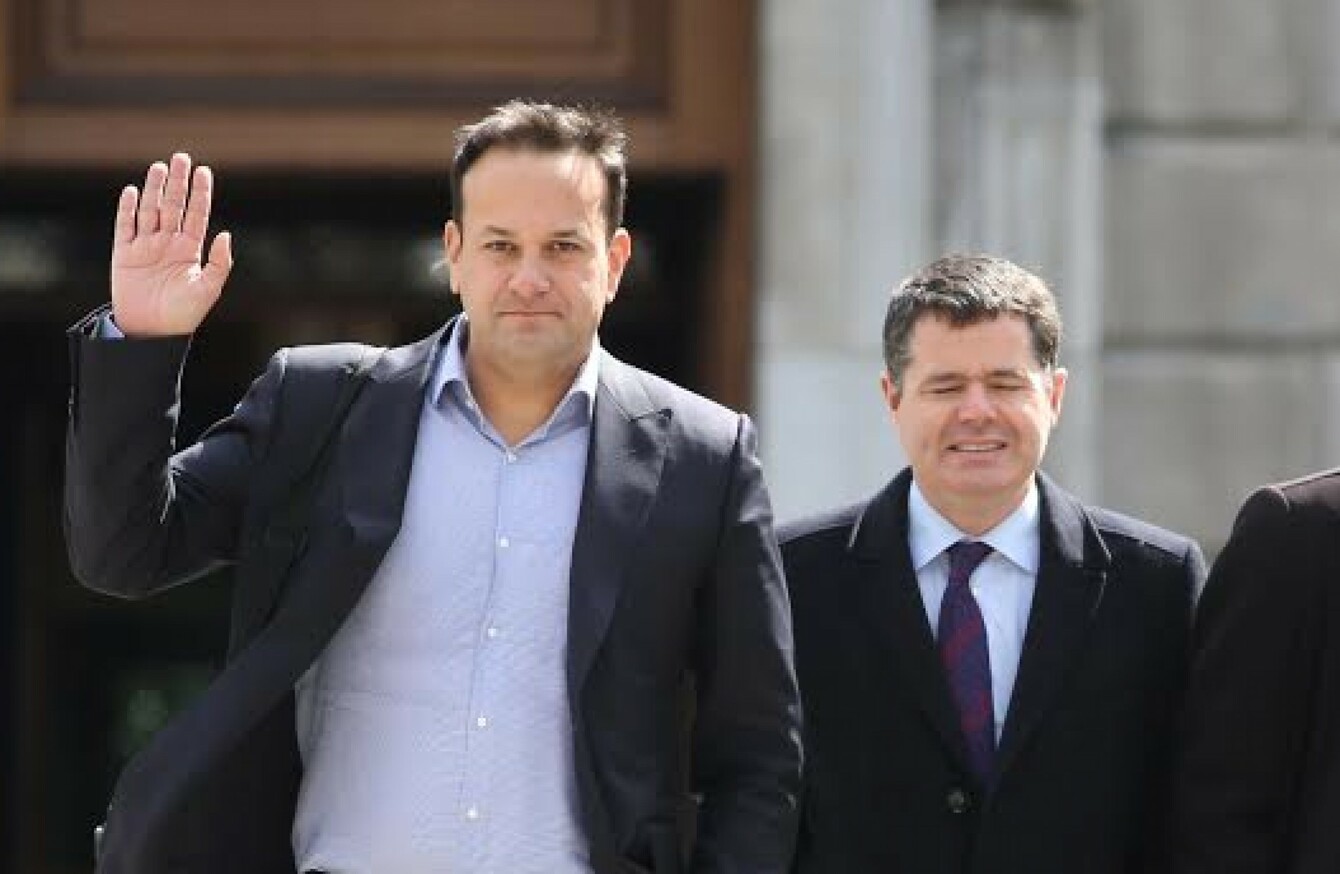 Image: Sam Boal
Image: Sam Boal
AFTER 63 DAYS of talks, we are one step closer to getting a minority government, as Fine Gael and Fianna Fáil negotiators have finally agreed a deal.
Negotiators from the two Civil War parties signed off on the agreement in talks at Trinity College Dublin this evening, with Fianna Fáil's Micheal McGrath describing the process as "tortuous".
The agreement still needs to be drafted and put to both parliamentary parties before it is finalised.
"It is in our interests as much as anyone else that we make it work," McGrath, his party's finance spokesman, told reporters this evening.
We want to make it work. The most important aspect is to provide good governance for the people.
The deal
The agreement will see a minority government led by Fine Gael, with support from Fianna Fáil in opposition. Enda Kenny will also need support from at least six more independents to reach the magic number of 58 seats, allowing a minority government to be formed.
These numbers are needed in case Fianna Fáil abstain from a vote, for example.
A draft agreement between the two parties which would include the suspension of water charges was agreed on Tuesday. Today's talks were focusing on other issues, with housing and homelessness amongst the topics on the table, before this evening's announcement was made.
As part of the deal, it's expected the issue of water will be referred to a commission and then dealt with by an Oireachtas committee – before being voted on by the Dáil as a whole.
So what happens now? 
McGrath said it was now up to Fine Gael to build a government and win over the support of the independents.
He said once a draft document has been completed and it has been approved by the Fianna Fáill parliamentary party, they will be "stepping out of the process".
We will have done our job.
Now that the two Civil War parties have reached agreement, the spotlight turns back to Fine Gael and the independents, with contacts expected to intensify over the weekend.
"I don't think there is anything in the document the independents should fear… in many respects, we have done the work for them," said McGrath.
He said there was "nothing objectionable" for independents from Fianna Fáil's viewpoint.
Before Fine Gael and Fianna Fáil even sat down in a room together, extensive talks were held between both parties and independent groupings.
In the last vote for a Taoiseach, Fine Gael's numbers were boosted by one independent TD, Katherine Zappone, bringing their numbers to 52 (Michael Lowry has also lent his support to Kenny).
It's believed independent TDs have been told to be on standby over the weekend for talks. Roscommon independent Denis Naughton told Newstalk at lunchtime today:
I had a call from Simon Coveney earlier to say they expect to have a document later today.
- with reporting from Daragh Brophy and Paul Hosford.