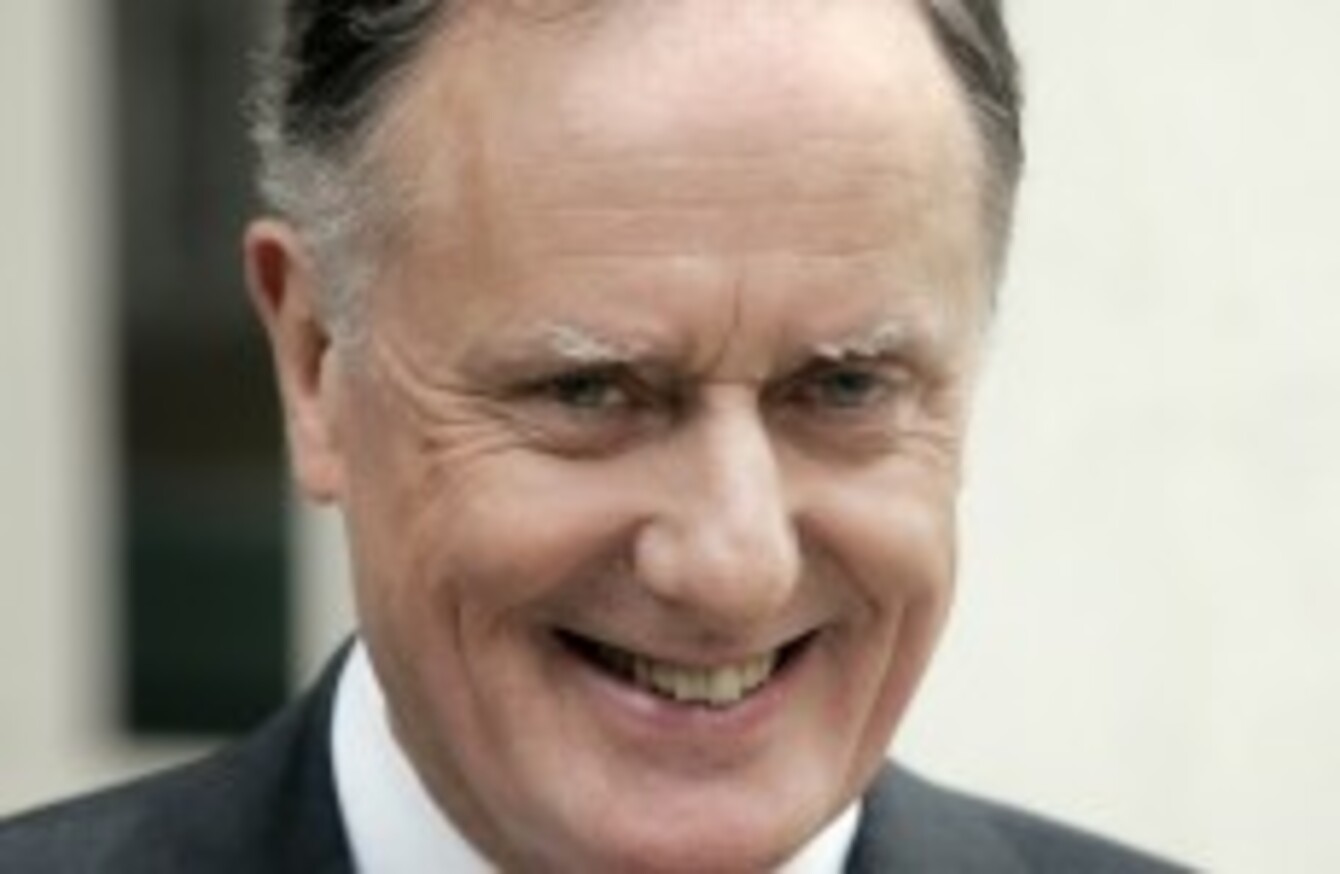 Vincent will be delighted.
Image: Mark Stedman/Photocall Ireland
Vincent will be delighted.
Image: Mark Stedman/Photocall Ireland
SOME FINE GAEL and Labour TDs will now participate in Vincent Browne's nationwide constituency debates following further talks between the government parties and TV3.
Both coalition parties initially refused to take part after negotiations with producers of the TV3 programme broke down amid dispute over the format, topics and audience participation.
'The People's Debate with Vincent Browne' has been touring the country over the last few months, holding 10 town hall-style debates in each of the 40 Dáil constituencies with 30 more due between now and the next general election.
After initially informing TV3 that their TDs would not be participating, both government parties have told TheJournal.ie that they will allow their deputies to make their own minds up about whether or not to take part.
A number of government backbenchers have already participated in recent weeks, including Fine Gael's Seán Conlan in the Cavan-Monaghan constituency debate and Labour's Michael McNamara in the Clare debate.
Two Fine Gael TDs Bernard Durkan and Anthony Lawlor have already taken part in that Kildare North constituency debate, which was recorded in Killashee House Hotel on Monday night and will be broadcast tonight on TV3.
"TV3 is pleased that Fine Gael has decided to support The People's Debate and encourage its TDs to take part. It's fantastic to have all parties now taking part in this important initiative," a spokesperson for the broadcaster said today. 

"This is the first occasion such a project has ever been undertaken by any radio or TV station in advance of an election. By visiting all 40 constituencies, (10 down, 30 to go) TV3 is leading the way in public service broadcasting."
A Fine Gael spokesperson said that TV3 had addressed some of the concerns the party had about the format and subjects, and, on that basis, it is now happy to leave it up to individual TDs.
"There was a certain sense that as it rolled along the structure, and the way it was managed, was improving. It was more of an organic thing. They came back to us and said: 'You've seen it now, this is what we're doing.' At the end of the day it's up to the TDs," they said.
Labour TD for Kildare North, Emmet Stagg, did not take part in his constituency debate on Monday night.
A Labour spokesperson said that it was happy to leave participation in the debates up to each individual TD.
"Derek Nolan (Galway West TD) has indicated he will participate and then others will not be participating. Ultimately, it's up to individual TDs to make a decision on it. They would be clearer as to what the local dynamic is and what the requirements are," the spokesperson said.
"It's up to themselves and we'll give them whatever support they need. If they're looking for briefings and statistics, we'll do that. Where our TDs are participating we usually take up the full complement of seating invitations as well.
The spokesperson said that Labour was "happy enough" with how the pre-recorded debates had been edited and broadcast so far.
- First published 5.28 pm