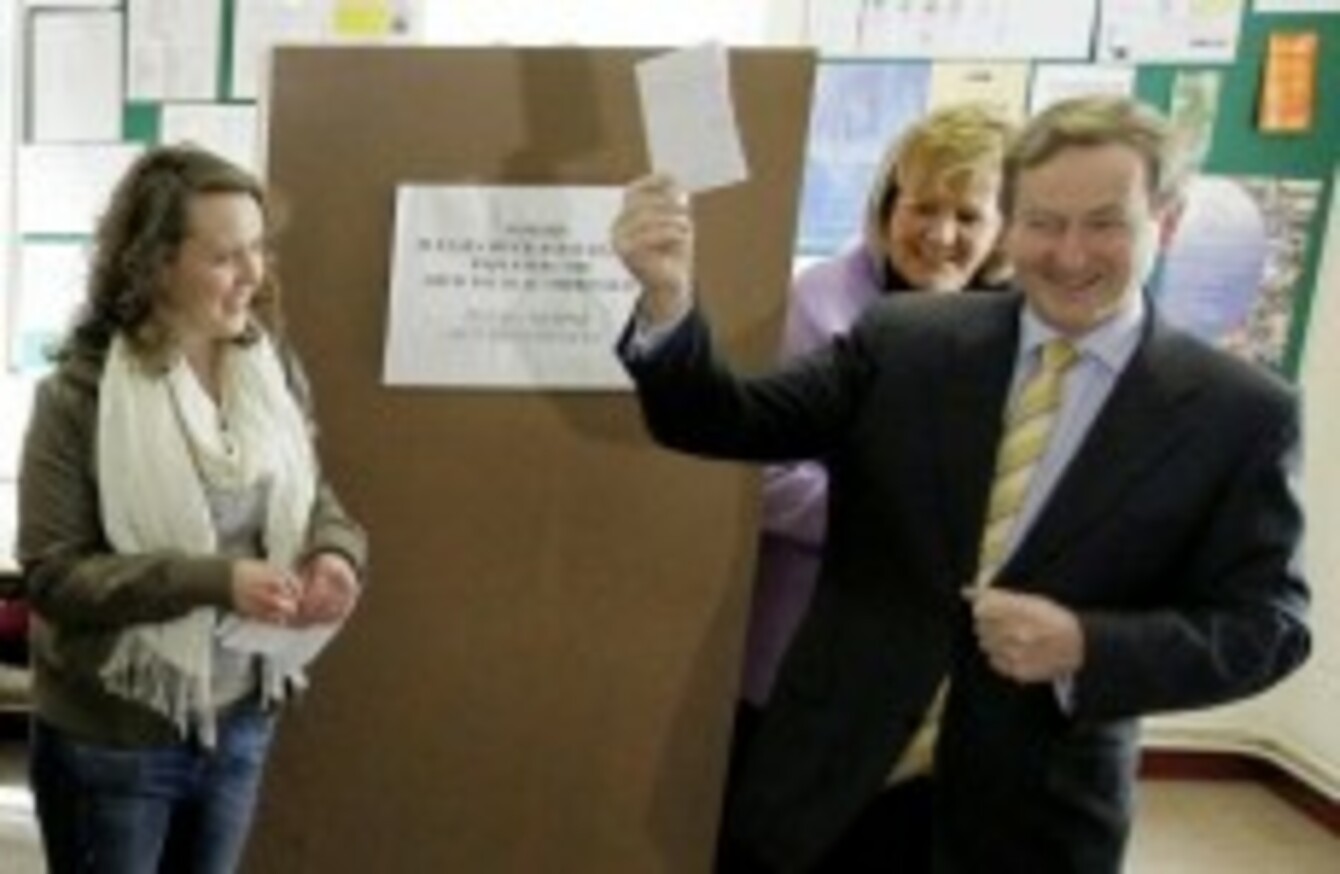 Image: Peter Morrison/AP/Press Association Images
Image: Peter Morrison/AP/Press Association Images
AFTER A HIGH turnout at the polling booths yesterday, Fine Gael looks set to lead the new government – but not with an overall majority, according to an RTÉ exit poll.
While the official ballot count will begin at 9am today, a Millward Brown Lansdowne Poll exit poll conducted last night shows that Fine Gael has a clear lead, however Labour looks set to secure its best ever election result. Meanwhile, Fianna Fáil has seen its worst ever level of support.
Interviews for the exit poll are conducted with people leaving polling centres after casting their vote. The last such poll conducted was accurate to a half of a percentage point, reports RTÉ.
Results:
Fine Gael – 36.1 per cent (the best result for the party since 1982)
Labour – 20.5 per cent (the best ever result for the party)
Independents/other – 15.5 per cent
Fianna Fáil – 15.1 per cent
Sinn Féin - 10.1 per cent
Green Party – 2.7 per cent