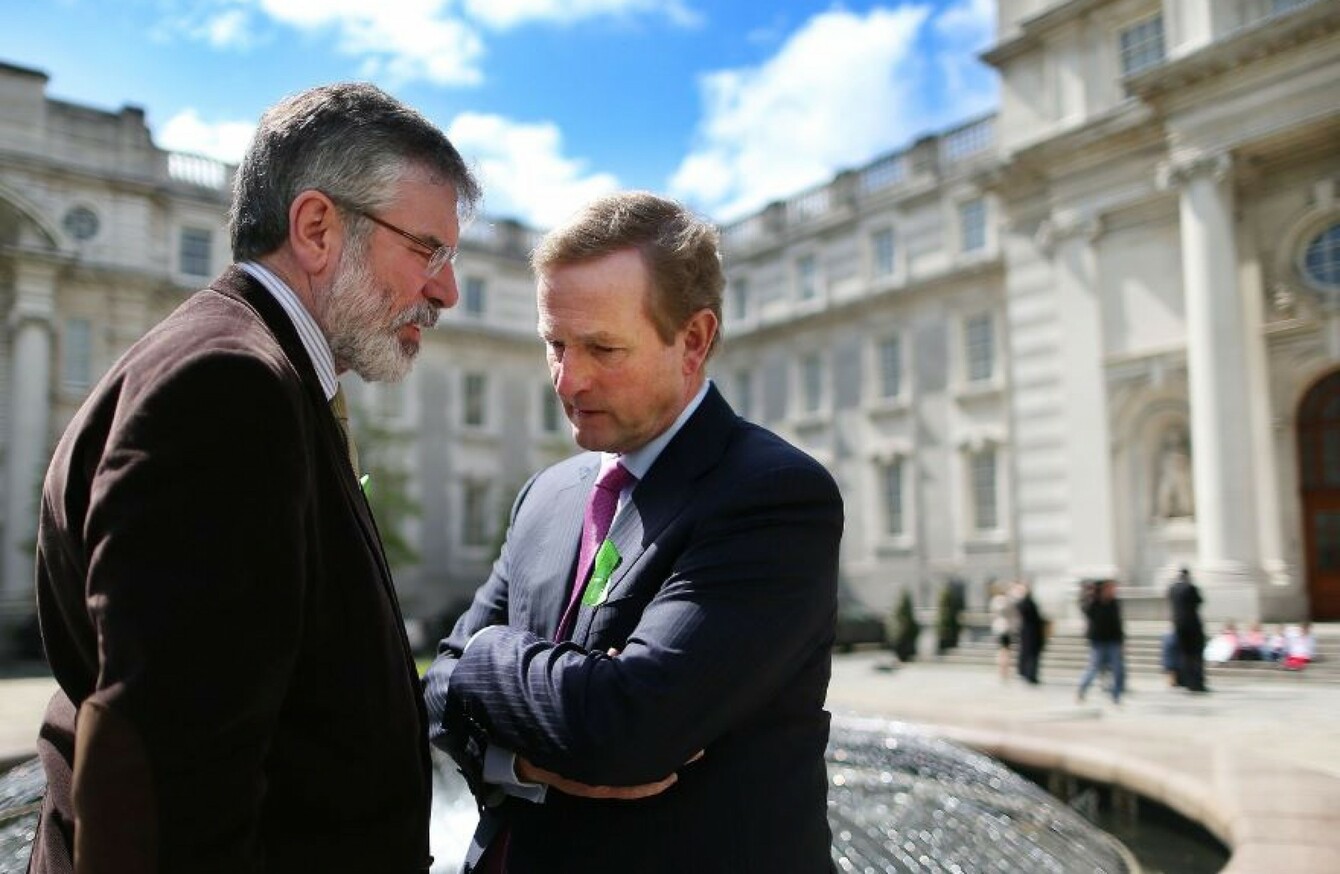 Sinn Fein President Gerry Adams and Taoiseach Enda Kenny
Image: Julien Behall PA Archive/PA Images
Sinn Fein President Gerry Adams and Taoiseach Enda Kenny
Image: Julien Behall PA Archive/PA Images
THERE HAS BEEN much talk in recent days about a possible future coalition between Fine Gael and Sinn Féin.
Taoiseach Enda Kenny recently refused to rule out going into government with Gerry Adams' party, something he previously said would not happen.
A number of media outlets are reporting the issue has caused a rift in Fine Gael, with some TDs and ministers rejecting the potential coalition.
However, no one knows what will happen until after another general election – and who might change their minds.
What do you think: Should Fine Gael consider going into power with Sinn Féin?