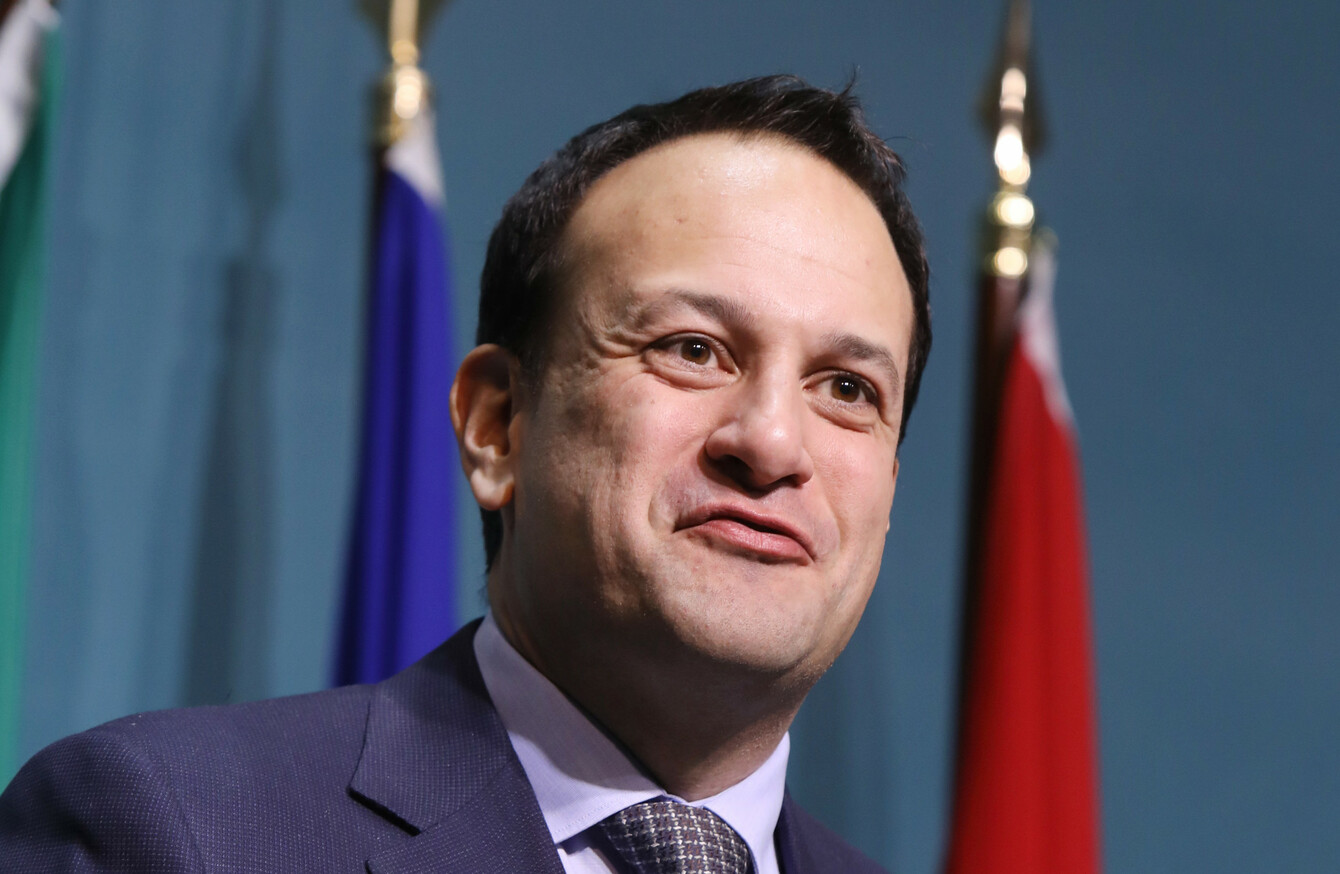 Image: Leah Farrell/Rollingnews.ie
Image: Leah Farrell/Rollingnews.ie
FINE GAEL HAS seen its support increase substantially and the party has taken a double-digit lead over Fianna Fáil, according to the latest Irish Times/Ipsos MRBI opinion poll.
The poll, which was conducted during the recent Brexit furore on Monday and Tuesday of this week, sees Fine Gael on 36% and Fianna Fáil on 25%, when you exclude undecided voters.
Micheál Martin's party suffered a fall in support of four points since the previous poll.
Sinn Finn and Labour are both unchanged, on 19% and 4% respectively. Independents, others and small parties have fallen slightly, by one point to 16%.
Corresponding to Fine Gael's surge, there is an increase of satisfaction in the government for how it is running the country, up five points to 41%. Similarly, over half (57%) say they believe the country is "on the right track".
The Taoiseach has had his own approval rating rise too, up four points to 53%, which is the highest since Enda Kenny's 2011 rating.
Approval for Micheál Martin has also risen, up six points to 43%. Support for Gerry Adams and Brendan Howlin, fell a point apiece to 29% and 19% respectively.
The increase in support for Fine Gael came hot on the heels of a controversy that almost brought down the government, when the opposition called for the resignation of Tánaiste Frances Fitzgerald.
After days of talks with Martin where Varadkar said he stood firm that he wouldn't ask Fitzgerald to go, she took the decision to resign to avert a snap general election.
It also comes in a week when Leo Varadkar's government saw a Brexit deal that would have guaranteed no hard border scuppered at the last-minute by the DUP.
The poll sampled the views of 1,200 voters aged 18 and over at 120 sampling points in all constituencies. The margin of error is plus or minus 2.8%.