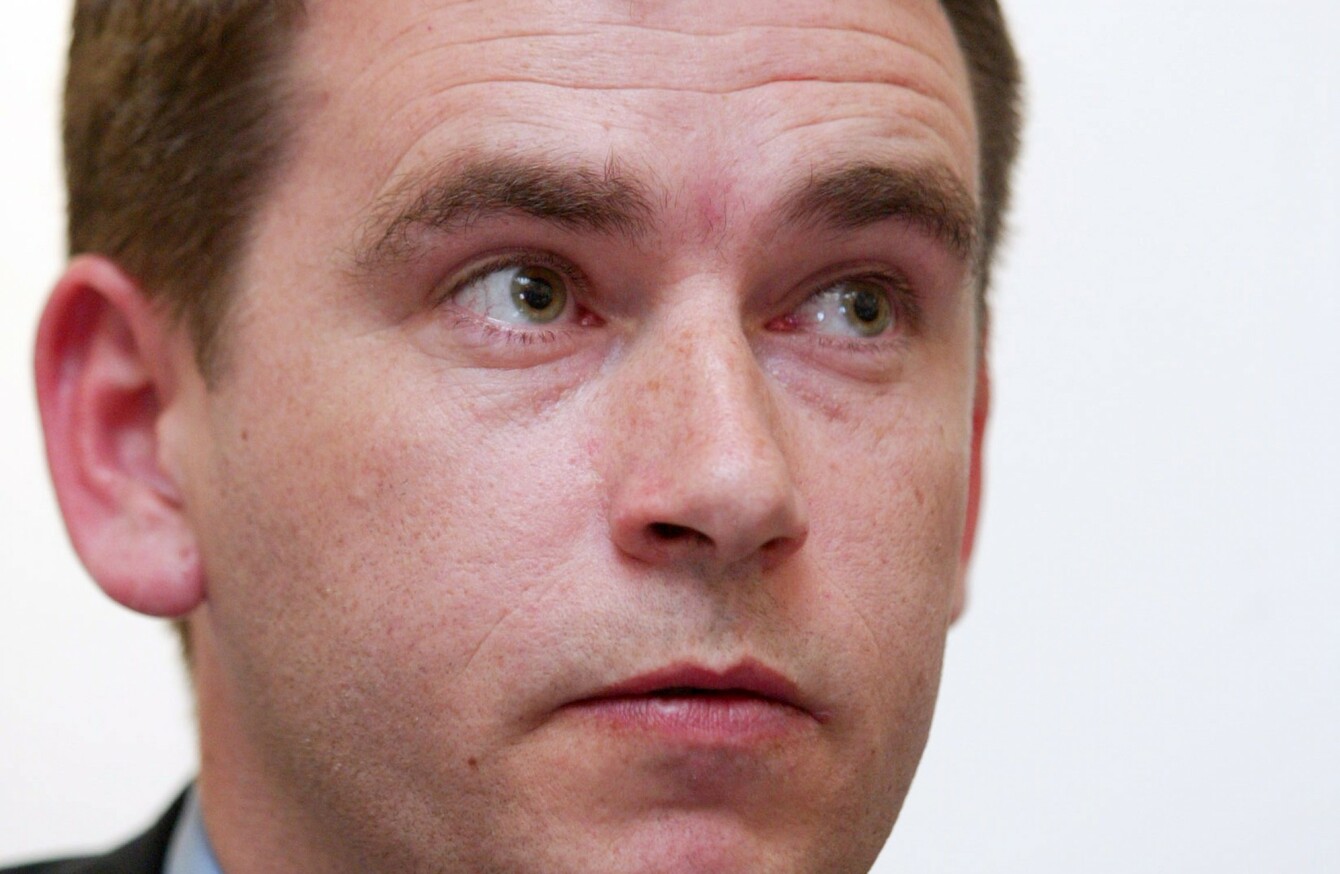 Image: Gareth Chaney/Photocall Ireland!
Image: Gareth Chaney/Photocall Ireland!
A FINE GAEL TD says there is "very little principle in Irish politics".
John Deasy, a TD for Waterford, spoke to Sean O'Rourke on RTÉ Radio One today, saying that the proposed €5 increase in the old-age pension would be better spent on the "squeezed middle".
"I don't have any problem giving pensioners an extra fiver. But if it was up to me and it was between a structural reform of income tax and a fiver, I'd take structural reform."
He added that people were hitting the top rate of tax too quickly, something that was a "major problem".
You can call them the squeezed middle, I call them the people who pay for everything and they're getting smashed.
"The incentive to work is fast leaving their bodies."
He said that his party would be judged by how it handles income tax reform. He went on to say that many pensioners are already helping children and grandchildren with living costs and housing, adding that many would be wary of "Fianna Fáilers waving a fiver in their face".
The idea that there isn't much room for manoeuvre isn't enough to not do anything, Deasy said.
If this Budget is framed to protect the status quo and the political classes running this country – which are Fine Gael and Fianna Fáil – that's an absolute derogation and a complete collapse when it comes to decision-making in the national interest.
"Those on lower incomes pay far less tax than their international counterparts and those on higher salaries pay more."
Deasy went on to take broadsides at Sinn Féin and Fianna Fáil, saying that Sinn Féin would "burn the country down if they got their hands on it" and Fianna Fáil were "lacking political courage".
He said that Fianna Fáil was attempting "sleveen politics" in attempting to take credit for, and distance itself from, next week's "pig's ear of a Budget".
This Budget was put together with Fianna Fáil. This Budget was crafted to make sure there was no political fallout and that this government continues beyond the Budget.
"Everybody knew what the story was."
Speaking about the future of the party, Deasy said that Fine Gael was in the habit of "rewarding failure" – singling out James Reilly as the "best example" – and that "people had been bought off".
He added that he had refused the offer of the chairmanship of the Housing Committee on principle.
"There's very little principle in Irish politics, that's been my experience."
Asked when Taoiseach Enda Kenny would resign, Deasy said he would be "dragged out of the place, kicking and screaming", but that it could be as early as the end of this year before a leadership battle comes.
He said that Leo Varadkar had the edge on his rivals in any future leadership race.