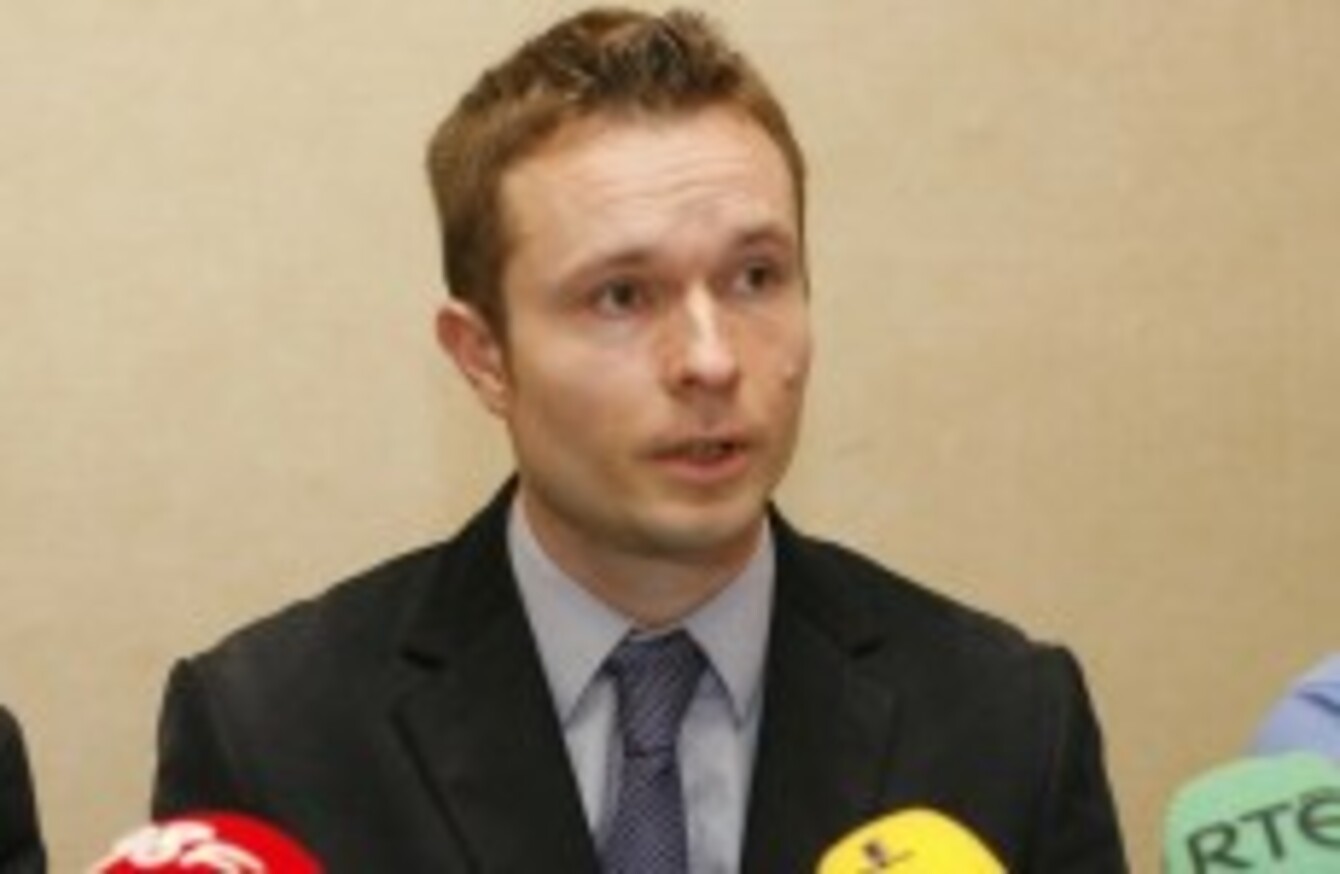 Cian O'Callaghan is a former Labour councillor who resigned from the party in 2013.
Image: Mark Stedman/Photocall Ireland
Cian O'Callaghan is a former Labour councillor who resigned from the party in 2013.
Image: Mark Stedman/Photocall Ireland
A FORMER MAYOR of Fingal County Council has said that he thinks that ceremonial mayors "belong to a different era".
Cian O'Callaghan, an independent councillor who previously served as the mayor of Fingal in 2012, also said that the council's veto of the proposals for a directly elected Dublin mayor is unfair.
He said: "The mandate of a councillor might be 1,000, 1,500 first preference votes, and they're stopping a city of over a million people deciding on this.
"I think it's important that Dublin moves forward and has a directly elected mayor. The idea of these ceremonial mayors, which is what we have in place at the moment, really belongs to a different era and having mayors without executive functions or powers is really superfluous to me."
O'Callaghan was one of six Fingal councillors who voted in favour of putting a plebiscite to the people of Dublin on 23 May on whether they wanted a directly elected mayor or not.
Fingal was the only Dublin council that opposed the motion. Dublin City and Dublin South both overwhelmingly backed the proposal, while Dun Laoghaire-Rathdown voted it through unanimously.
However, as the proposal had to be voted through by all four Dublin councils, Fingal's vote was enough to sink the plebiscite on Monday. Many of those who voted against the proposal cited uncertainty over the powers of a directly elected mayor.
'Absolutely pivotal' 
O'Callaghan says that this was a mistake, arguing: "If you have a directly elected mayor you can push forward things for the Dublin region and Dublin. In terms of an economic driver for the country,[it] is absolutely pivotal."
He also claims that it could help accountability in local government, saying: "If someone doesn't deliver for the people of Dublin, they simply won't be re-elected and that kind of accountability is what can make this key.
"If you look at how long it took to get integrated ticketing, the millions that was wasted on the Poolbeg incinerator and no one's being held accountable because no elected person is being held responsible for any of these decisions," he said.
"They've all been taken by unelected people who go on and retire with very good pensions, and there's no level of accountability in that."
#Open journalism No news is bad news Support The Journal

Your contributions will help us continue to deliver the stories that are important to you

Support us now
Socialist councillor Matthew Waine, who was one of the Fingal councillors who voted down the motion, said that the vote had been a "left-right divide".
He said:  "Most of the other councils are dominate by right wing parties, and they are essentially rubber stamping what has been introduced by central government in the form of cuts.
"From our point of view this was a left-right divide, and I think we won the day."
He also argued that not enough information had been provided on what powers a  directly elected mayor would have, saying: "We would've basically given a blank cheque to the minister to fill in the gaps, to decide which powers were handed over from local authorities, [and] which powers would be given over to the mayor."
Dublin City councillor Christy Burke criticised the decision of Fingal County Council, calling it "unfair, regrettable [and] undemocratic.
He said: "The majority speaks in every other rule of law for government decisions, so why does the majority not speak here? I just think it's a missed opportunity. The only democratic way to elect a mayor is by the people, let the people speak."