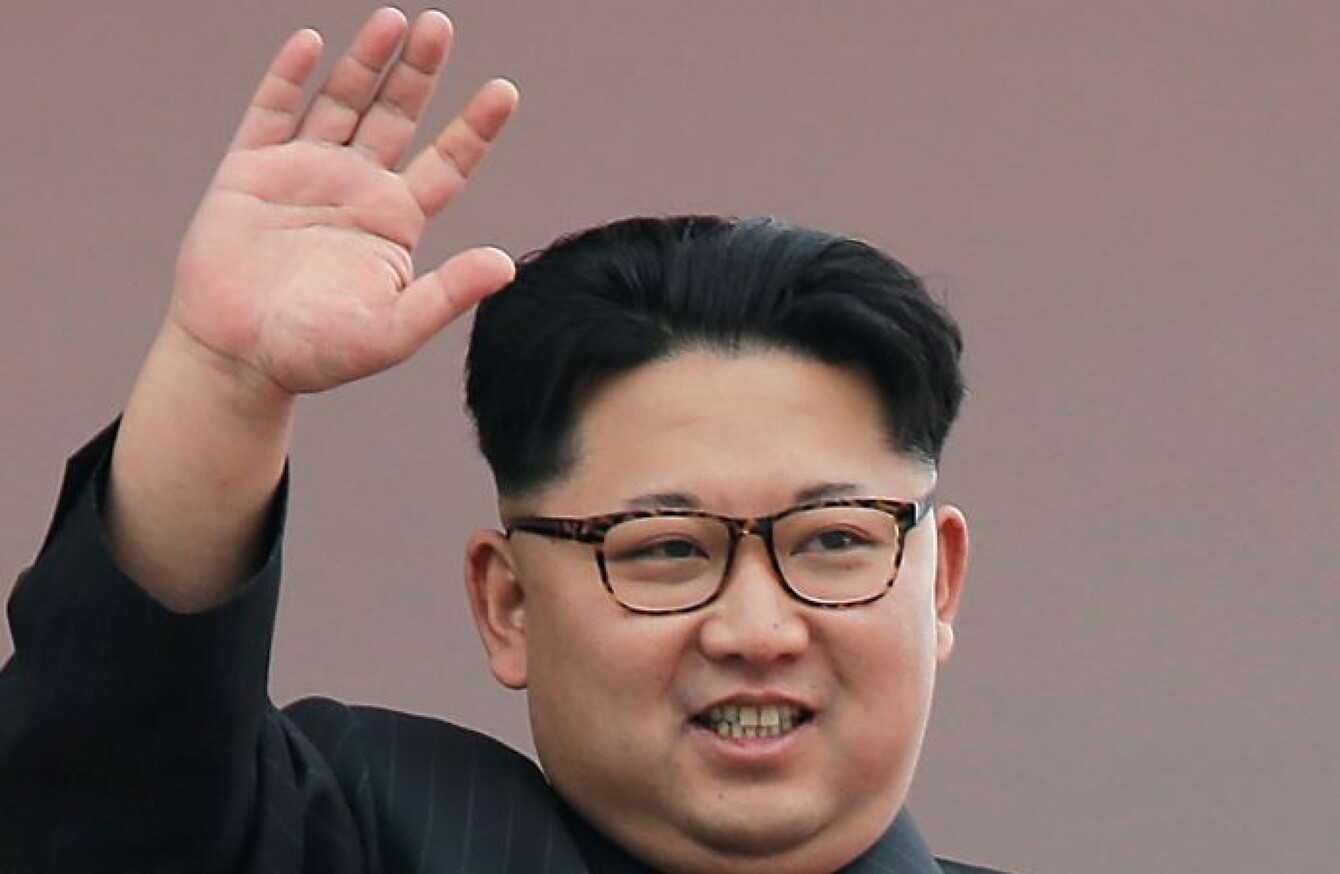 North Korean leader Kim Jong Un
Image: Wong Maye-E/AP/Press Association Images
North Korean leader Kim Jong Un
Image: Wong Maye-E/AP/Press Association Images
THE FINGLAS VILLAGE Renewal Partnership has written to officials in North Korea, asking if somewhere in the country would like to 'twin' with the Dublin village.
Sean Mooney, a representative from the partnership, told Kathryn Thomas on the Ray D'Arcy Show he has not yet heard back from North Korea.
"At this stage of the game I don't think they will [reply], but that's why I got in touch with yourselves, to see if I can push it a little bit further," Mooney said.
Twin towns or cities are a form of legal or social agreement between areas to promote cultural and commercial ties.
Mooney defended the somewhat unusual proposal, saying it would provide a boost to Finglas.
"It would put Finglas on the map, that's for sure, if they did accept.
It would put Finglas on the map in a positive light and that's what we need and that's what we want … It would be very, very interesting and away from the ordinary, to put it lightly.
When asked about the country's questionable human rights record, Mooney said he agreed with Thomas' description of it as "abysmal".
'Give these guys a chance'
However, he said "no one questions" the fact that places such as Tel Aviv and Beijing are twinned with other cities.
"The way I look at it is … give these guys a chance. We see what we're shown, who's to say that that's what it is? I really don't know. Give them a chance, see will they accept and we'll go from there.
"As I say, Beijing is twinned with major cities all over the world and their human rights [record is] very, very similar."
Mooney said Finglas was previously twinned with a town in Massachusetts, adding that this pairing was "very tame by comparison" and the Dublin village got "very little" benefit from it.