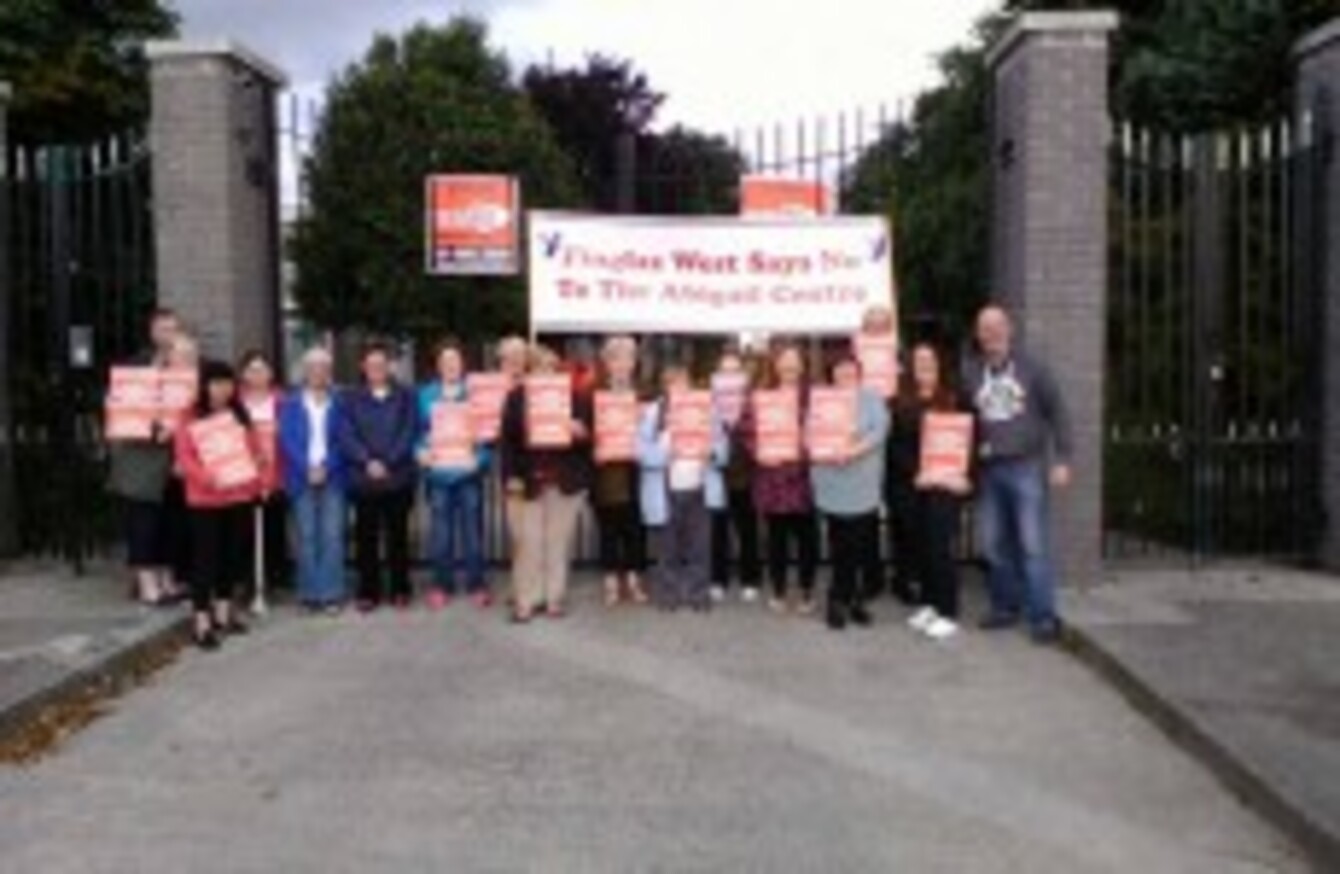 Image: Facebook
Image: Facebook
RESIDENTS IN THE Dublin suburb of Finglas have committed to stepping up protests against a local centre for homeless women.
The West Finglas Tenants and Residents Association (WFTRA) says it will hold several protests every week over plans to increase the number of residents at the Abigail Women's Centre on Kildonan Road.
The local action committee has complained of a rise in anti-social behaviour and drug use in the area since the shelter opened in December 2014.
The Dublin Regional Homeless Executive, which is responsible for the centre, previously agreed to scale back the number of service users to 29, following discussions with the committee earlier this year.
But in a new report seen by TheJournal.ie, Dublin City Council recommended that the number of shelter residents be increased to 50 from September.
Thomas Devlin, spokesperson for the West Finglas Tenants and Residents Association (WFTRA), has called the plan a "kick in the teeth".
He told TheJournal.ie that "nothing is off the table" in protests the group plans to hold until the council agrees to wind the centre down.
The committee is "not against the homeless" but rather "opposed to anti-social behaviour stemming from the site", he said.
In an emergency motion passed by the North West Area Committee last week, local councillors Cieran Perry, Noel Rock and Anthony Connaghan said:
The positive elements in the report are negated by this recommendation [of increasing the number of residents], which clearly goes against the spirit of the discussions with the community representatives.
The committee said it "supports the mandate given to the WFRTA committee by the local community, to continue their efforts to close the Abigail centre in its current form".
Marginalised women
The Abigail centre provides Dublin's only supported temporary accommodation service dedicated to homeless women.
It "accommodates some of Dublin's most marginalised women, many of whom have been homeless for years", according to its website
Dublin City Council previously introduced on-the-hour security patrols in the area in response to concerns raised by the WFTRA.
A minibus was also provided to bring residents to scheduled appointments, reducing the need for them to walk down Kildonan Road.
In a statement, the council said any return to full capacity at the centre will need to address the issue of security.
A spokesperson said a master plan for the entire site will have the input of  local community representatives, as well as elected councillors and TDs
The service "offers a range of rehabilitation and stabilisation interventions designed to assertively engage" with shelter residents, the statement added.