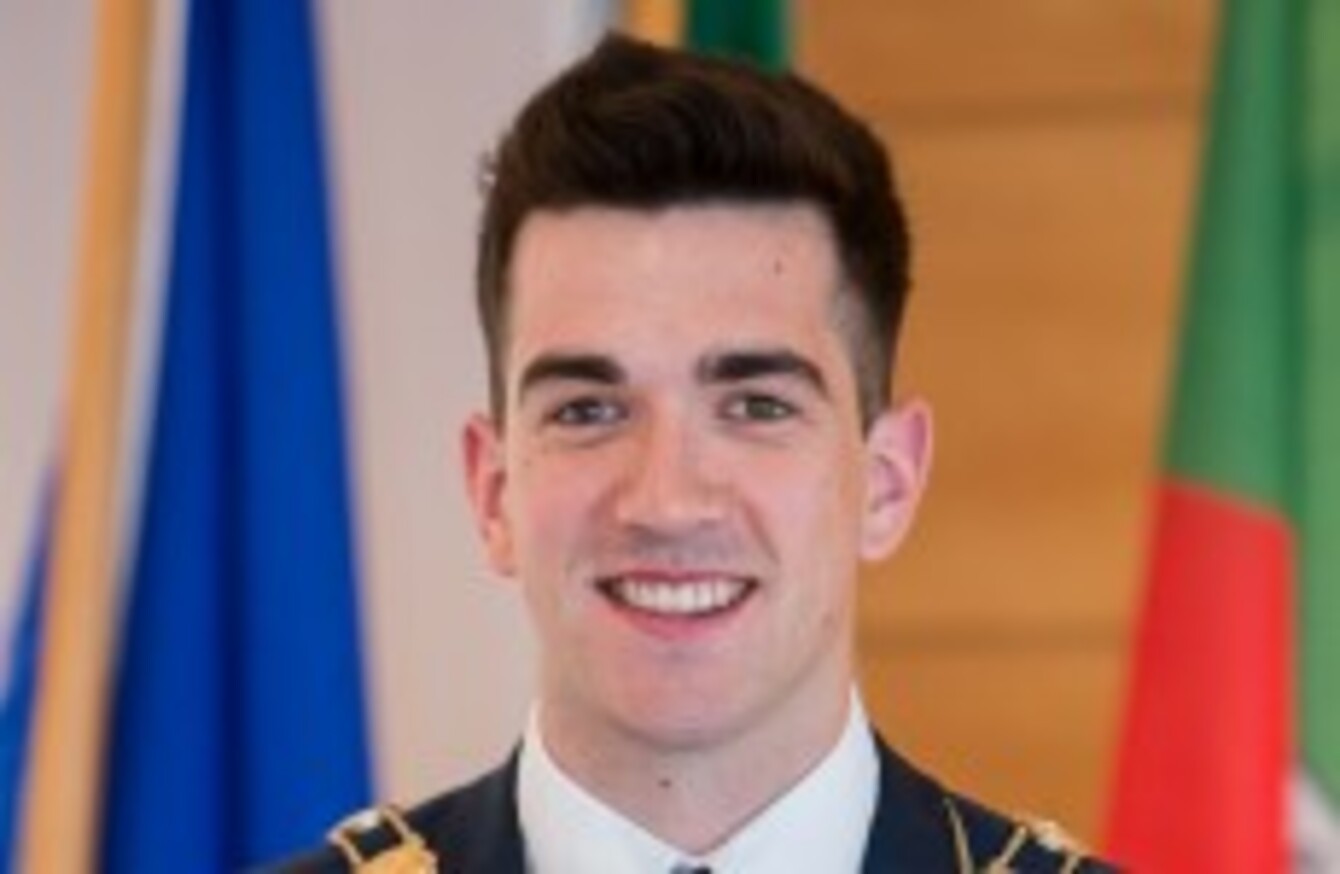 THE MAYOR OF South Dublin has announced that he will be taking a 10% pay cut and giving the money to charity.
Sinn Féin Councillor Fintan Warfield is taking a 10% pay cut to his €30,000 salary.
Saoirse Women's Refuge in Tallaght, BeLonGTo (a national organisation for LGBT young people) and Citywise (a group that provides young people with educational support in Jobstown) will each receive €1,000.
Warfield had indicated he would take a pay cut when taking office in June. Today he said it was "an attempt to highlight excessive wages in the political establishment".
The Taoiseach is four times better off than a couple with an income of €35,000. People are tired of a system where those in power gain personally while society struggles to make ends meet.
"When taking office in June, I pledged to focus on those in society who have been left out or left behind. I wanted to be a campaigning mayor – campaigning for change, for inclusion and for equality."
Last year, Warfield's predecessor Dermot Looney donated €7,000 of his €45,000 mayoral allowance to charity, while his deputy Eamon Tuffy donated €3,000.
Priorities
When elected, Warfield set out his main priorities for his time in office:
To highlight the ongoing housing and homeless crisis in the county;
To promote LGBT rights and in particular marriage equality and inclusive workplaces across the county;
To promote practical solutions to the youth unemployment crisis.
Warfield told TheJournal.ie that he chose Saoirse Women's Refuge as one of the beneficiaries as the organisation does "absolutely courageous work" in helping women and children escape violence.
The mayor noted that a poster about BeLonGTo's coming out campaign that was displayed in his secondary helped him become more at ease with his sexuality as a teenager.